CIVIL, STRUCTURAL AND ENVIRONMENTAL ENGINEERING
The School of the Natural and Built Environment offers an exciting choice of courses that engage with the cultural, environmental, social and technical issues that have shaped - and are shaping - our world. Students studying with us will have opportunities to engage with subjects that range across the humanities and sciences and that will open up new and interesting ways of understanding the impact of society and its future contribution to our world.
Civil Engineering is concerned with the planning, design, construction, sustainability, management and maintenance of infrastructure. Fields of activity include structures, transportation, foundations and water engineering. Civil engineers require technical skills and are concerned with management and the protection of the environment. It was one of the founding degrees at Queen's, making it one of the oldest in the UK and Ireland. Staff lead high-quality research and are recognised for their excellence in teaching.
Structural Engineering is concerned with the planning, design, construction, sustainability, management, energy use, aesthetics and rehabilitation of the built environment. Fields of activity include architectural design, structures, foundations, building technology, urban space and form and architecture.
Environmental Engineering is concerned with the impact of infrastructure on the natural environment. It encompasses planning, design, construction, sustainability and management of the built environment. Fields of activity include water engineering, waste management, structures, transportation and foundations. Environmental engineers require not only technical skills but also project management and communication skills.
We'd love to talk to you - register your interest using the simple form below and we'll be in touch: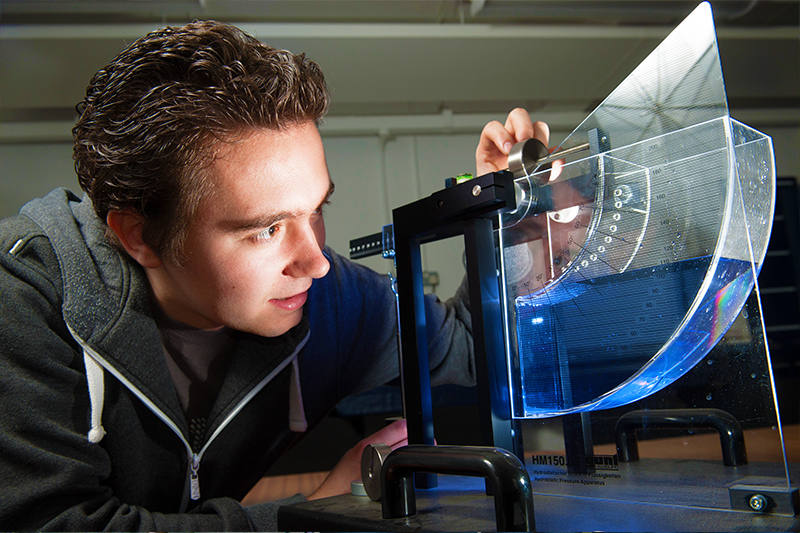 CIVIL ENGINEERING AT QUEEN'S
Our Civil Engineering BEng is accredited as partially satisfying the educational base for a Chartered Engineer (CEng).
Although the majority of our graduates are interested in pursuing careers in Civil Engineering significant numbers develop careers in a wide range of other sectors such as Management Consultancy and the Civil Service.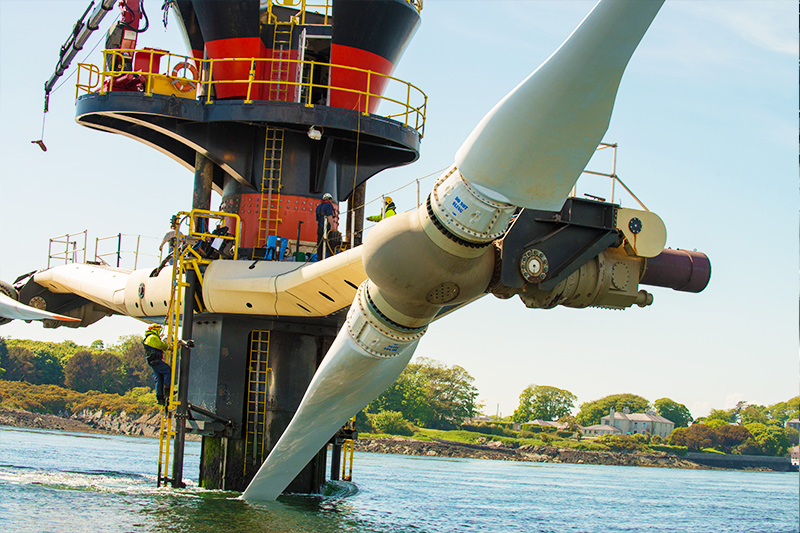 STRUCTURAL ENGINEERING AT QUEEN'S
Our Structural Engineering with Architecture MEng degree is accredited as fully satisfying the educational base for a Chartered Engineer (CEng).
We have links with many local, national and international employers, some of whom provide sponsorship through the national QUEST Scholarship Scheme. We also have a Civil Engineering Advisory Panel, which includes members from the major employers.
ENVIRONMENTAL ENGINEERING AT QUEEN'S
the School is part of the University's Marine Laboratory at Portaferry, Strangford Lough, which is becoming a World Centre of Excellence for testing marine turbines at prototype and model scale.
The marine turbine (SeaGen - operated by Siemens in Strangford Narrows), is tested together with other devices such as Evopod (OceanFlowEnergy) and Seakite (Minesto). The research team are supporting these activities together with fundamental research on hydrodynamics, interaction and environmental impact.
Undergraduate scholarships and funding options
We have several awards to assist undergraduate students with their studies here at Queen's. Scholarships, bursaries and grants are awarded to undergraduate students based on a range of factors including current and future academic achievement and need. Find out more >>
Why Queen's University?
The UK's ninth oldest university, Queen's is a member of the Russell Group of 24 leading UK research-intensive institutions. Queen's is also in the top 140 in the world for graduate prospects (QS Graduate Employability Rankings 2020) with almost 2200 international students from 59 different countries.
Over 96% of Queen's graduates are in employment or further study 6 months after graduation (HESA Destination of Leavers from Higher Education Survey, 2016/17).
Take a virtual tour of our campus: https://www.qub.ac.uk/virtual-tour/
Why Belfast?
Belfast is one of Europe's most friendly and fashionable regional capitals. Described by Lonely Planet as a 'must-see visitor destination', Belfast and the Causeway Coast were named the Number 1 region in the world to visit in 2018 (Lonely Planet 2017) and named the best UK city in The Guardian and Observer Travel Awards (2016).
In Mercer's 2017 Worldwide Cost of Living survey, Belfast was recognised as having the lowest cost of living in the UK, making it an ideal city in which to live, work and study. Find out more about Life in Belfast.
Thanks for your time - what next?
If you register your interest via the simple form above, a representative from the Faculty Student Recruitment Team will be in touch with you shortly.