RANKED FIFTH IN THE UK FOR RESEARCH (REF 2014)
There can be few modern enterprises and aspects of human life which remain untouched by electronics or electrical engineering - it is one of the broadest engineering disciplines. Electrical and Electronic Engineering at Queen's is concerned with solving practical problems using electrical/electronic science. It is an exciting area of immense growth with a worldwide shortage of qualified engineers.
The subject area is broad, ranging from micro-electronic chip design and manufacture to power generation and distribution. Rapid advances are occurring in fields such as:
| | |
| --- | --- |
| Telecommunications | Security |
| Computer Software | Virtual and Augmented Reality |
| Hardware and Networking | Control and Robotics |
| Medical Electronics | Renewable Energy Systems |
We'd love to talk to you - register your interest using the simple form below and we'll be in touch: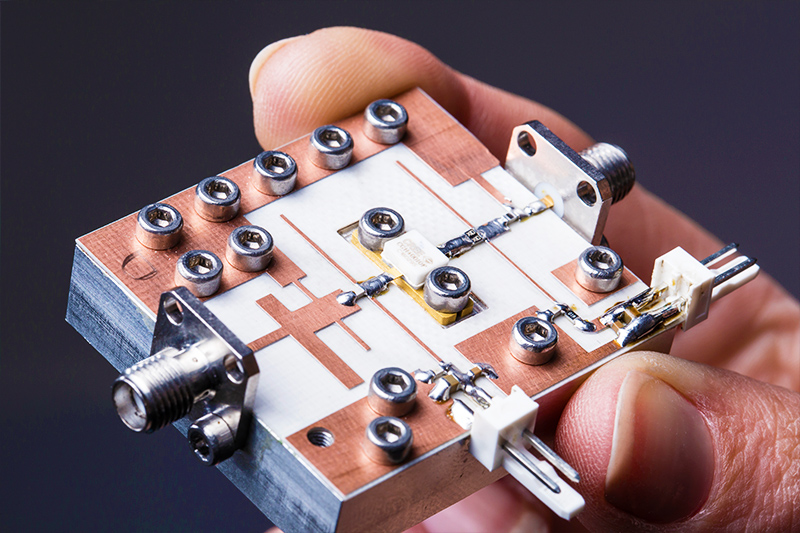 BENG / MENG ELECTRICAL & ELECTRONIC ENGINEERING
100% of graduates of this degree from Queen's (2013) were employed in a graduate-level job within 6 months of graduating.
While the majority of our graduates pursue careers in engineering, significant numbers develop careers in a wide range of other sectors, including Management Consultancy, Investment Banking and Fast Stream Civil Service.
MENG COMPUTER SCIENCE
Computer Science is concerned with transforming how we live in the future. It will shape the technology that people interact with on a daily basis.
Computer systems are often highly complex in nature and must be reliable in operation, and our Computer Science degree programmes provide knowledge and expertise in many of the concepts and approaches, which are required to design and maintain such systems.
Undergraduate scholarships and funding options
We have several awards to assist undergraduate students with their studies here at Queen's. Scholarships, bursaries and grants are awarded to undergraduate students based on a range of factors including current and future academic achievement and need. Find out more >>
Why Queen's University?
The UK's ninth oldest university, Queen's is a member of the Russell Group of 24 leading UK research-intensive institutions. Queen's is also in the top 140 in the world for graduate prospects (QS Graduate Employability Rankings 2020) with almost 2200 international students from 59 different countries.
Over 96% of Queen's graduates are in employment or further study 6 months after graduation (HESA Destination of Leavers from Higher Education Survey, 2016/17).
Take a virtual tour of our campus: https://www.qub.ac.uk/virtual-tour/
Why Belfast?
Belfast is one of Europe's most friendly and fashionable regional capitals. Described by Lonely Planet as a 'must-see visitor destination', Belfast and the Causeway Coast were named the Number 1 region in the world to visit in 2018 (Lonely Planet 2017) and named the best UK city in The Guardian and Observer Travel Awards (2016).
In Mercer's 2017 Worldwide Cost of Living survey, Belfast was recognised as having the lowest cost of living in the UK, making it an ideal city in which to live, work and study. Find out more about Life in Belfast.
Thanks for your time - what next?
If you register your interest via the simple form above, a representative from the Faculty Student Recruitment Team will be in touch with you shortly.