Exciting times ahead...
Thank you for applying to study at Queen's University Belfast – we're looking forward to meeting you! You have applied to one or more of the following cutting-edge subjects:
Archaeology and Palaeoecology
Architecture
Chemical Engineering
Chemistry
Civil, Structural and Environmental Engineering
Computer Science
Electrical and Electronic Engineering
Geography

Mathematics
Mechanical and Aerospace Engineering
Medicinal Chemistry
Physics
Planning
Product Design Engineering
Psychology
Software and Electronic Systems Engineering
We would be delighted if you and your family could join us at our Applicant Day on Saturday 6 February 2021 to find out more about how a degree from Queen's University Belfast can help you realise your future potential.
Choosing the right Undergraduate Degree and University is a major decision in your life and we are here to help you reach your full potential and to support you every step of the way. In order to help you make your informed decision with confidence and to answer any additional queries that you may have, our forthcoming applicant event is scheduled for:


Saturday 6 February 2021 (10am - 4pm)
ONLINE
This event will provide you with an opportunity to:
Meet the academics on your course of choice
Find out more about your chosen Undergraduate Degree, including course content, hours of study, assessment methods and career opportunities
Speak with current students about their personal experiences and gain a real insight into what student life at Queen's could be like for you
View the state-of-the art learning facilities
Learn more about the range of study abroad and employability opportunities
Please note, this event is open to all applicants and this invitation does not constitute or infer an offer to study at Queen's University Belfast. If your application is confirmed as unsuccessful before the event, you do not need to attend.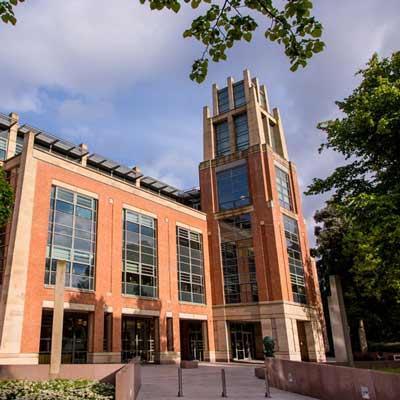 Why Queen's University?
The UK's ninth oldest university, Queen's is a member of the Russell Group of 24 leading UK research-intensive institutions and is ranked 8th in the UK for its world-class research output (REF 2014). It is also in the top one per cent of global universities.
Why Belfast?
Belfast is one of Europe's most friendly and fashionable regional capitals. Described by Lonely Planet as a 'must-see visitor destination', it was also voted one of the world's top ten destinations by National Geographic Traveler in 2012.
In Mercer's 2014 Worldwide Cost of Living survey, Belfast was recognised as having the lowest cost of living in the UK, making it an ideal city in which to live, work and study.
Thanks for your time - what next?
If you have registered your interest in attending our Offer Holder Event, we'll be in touch with more information as soon as possible. In the meantime, if you have any questions, please contact us at askeps@qub.ac.uk