Choosing Your Degree: Your first step into the world of professional science

…
Thank you for applying to study at Queen's University Belfast – we're looking forward to meeting you! 
Each year we invite students who have applied through UCAS for a high-flying degree in Physics at Queen's to visit us. During their visit, applicants find out more about the degree courses they are interested in, chat and pose questions to lecturers and students here at Queen's, and they are given a tour of the world-class facilities we have to offer. We also invite parents/guardians to come along to see for themselves the environment and opportunities that students have.
However, due to the current restrictions imposed by the Covid-19 pandemic, we have planned to organise a virtual event this year composed of two sessions:
We will host an introductory evening session (6.30 pm to 8 pm), in order to facilitate the participation of parents/guardians, followed by an afternoon (2 pm - 5 pm) discussion session on the following day. Applicants will be able to meet current students and staff members in the discussion section to chat about the courses and life at Queen's.
If you have applied to study the following UG programmes,
Physics

Theoretical Physics

Physics with Astrophysics

Physics with Medical Applications

Physics with Extended studies in Europe

Applied Mathematics and Physics
We are offering the following two dates for the event:
Available Dates:

Times

Tuesday 9th - Wednesday 10th March 2021

Tuesday: 6:30 pm- 8:00 pm

Wednesday: 2:00 pm - 5 pm
Agenda:
Tuesday: (6.30 pm to 8 pm)
6.30 pm: Welcome and Introduction

7.

15

pm: Discussions with senior members of staffs
Wednesday: (2 pm – 5 pm)
2

pm:

Welcome

2.15 – 5 pm:

Small group discussions with physics students

+

one-to-one

chat with a member of staff
(A detailed plan for each student will be circulated closer to the date)
Deadline for registering your interest: Thursday 4th March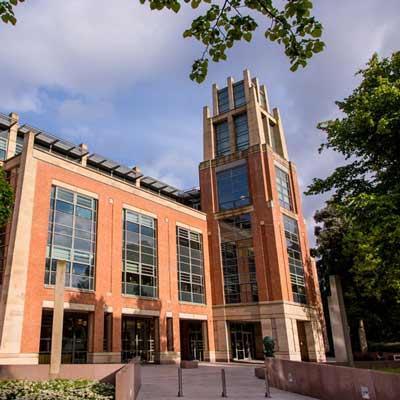 Event details
What to expect
Why Queen's
Meet the academics on your course of choice and view the state-of the art learning facilities.
Course details
Find out more about your Undergraduate Degree including course content, hours of study, assessment methods and career opportunities.
Employability
Learn more about the range of study abroad and employability opportunities.
Skills development
Speak with current students about their personal experiences and gain a real insight into what student life at Queen's could be like for you.