"[The Sciences] allow us to write with a piece of chalk on a blackboard the very structure of the universe and the shape of it. I mean… what's not to love?" - Dara O'Briain
This is an exciting time for school leavers to pursue a career in science-related fields. There is a high demand for graduates in Northern Ireland, GB and globally, and starting salaries for Queen's University graduates in the Sciences currently start from £18K.
| | | |
| --- | --- | --- |
| Archaeology / Palaeoecology | Biological Science | Biomedical Science |
| Chemistry | Geography | Mathematics |
| Pharmaceutical Sciences | Pharmaceutical Biotechnology | Pharmacy |
| Psychology | Physics | |
At our Science at Queen's event in March 2020, attendees will have a unique opportunity to hear about some of the reasons why they (or their son or daughter!) should consider a science degree. They will also hear from graduates of our courses and employers, and have the opportunity to ask questions.
Our Student Hub will afford attendees the opportunity to chat with our current students regarding their course experiences and view demonstrations of some of the projects they have been working on. There will also be time for our guests to meet and engage freely with our academic staff and industry employers. They will be available to discuss and highlight potential opportunities for employment and placements, and further answer any questions.
Science at Queen's
Whitla Hall
Queen's University
University Road Belfast
BT7 1NN
Wednesday 11 March 2020
6:00pm - 9:30pm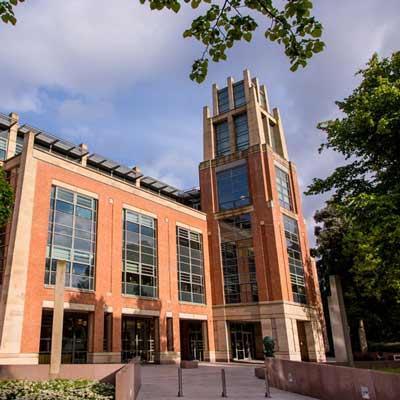 Why Queen's University?
The UK's ninth oldest university, Queen's is a member of the Russell Group of 24 leading UK research-intensive institutions and is ranked 8th in the UK for its world-class research output (REF 2014). It is also ranked 200 in the world (Times Higher Education World University Rankings 2021).
Why Belfast?
Belfast is one of Europe's most friendly and fashionable regional capitals. Described by Lonely Planet as a 'must-see visitor destination', it was also voted one of the world's top ten destinations by National Geographic Traveler in 2012.
In Mercer's 2014 Worldwide Cost of Living survey, Belfast was recognised as having the lowest cost of living in the UK, making it an ideal city in which to live, work and study.
Thanks for your time - what next?
If you have registered your interest in attending our free Science at Queen's event, we'll be in touch with more information as soon as possible. In the meantime, if you have any questions, please contact us at askeps@qub.ac.uk