STUDY, UNDERSTAND AND MANIPULATE THE WORLD AND UNIVERSE AROUND US
Physics studies how the universe works - from the smallest atomic nucleus to the largest galaxy. It includes conceptual challenges such as quantum theory, relativity and chaos theory, and lies at the heart of most modern technology - for example the computer, the laser and the Internet.
"Physics allows us to write with a piece of chalk on a blackboard the very structure of the universe and the shape of it. I mean… What's not to love?" - Dara O'Briain
Physics at Queen's has been ranked 3rd in the UK (REF 2014 - Times Higher Education) - register for more information
---
Chemistry is a core science subject that touches almost every aspect of our daily lives, and will become increasingly important in our future knowledge-based society. Chemists develop life-saving drugs, polymers, pest-control agents and catalysts that can enhance our quality of life beyond measure.
Chemical Engineering is currently ranked in the top 200 in the world (QS World University Rankings 2016/17) - register for more information
---
Mathematics is the universal language of science, and a beautiful subject in itself. It is a discipline which also has important applications in industry and commerce, and well-qualified mathematicians and statisticians are in great demand, with a wide choice of careers, making Mathematics an excellent choice as a degree subject.
Mathematical Science was ranked in the UK top 20 (REF 2014 - Times Higher Education) - register for more information
Register your contact details with us and start a conversation with one of our dedicated Faculty advisors. We are here to help you in all aspects of your university application.
Click on one of the links below to get started:
We would love to hear from you. Give us your details using the simple forms on the linked pages above and we promise to be in touch with you as soon as possible with information that will help you make your decision.
In the meantime, if you have any specific questions about our undergraduate science courses in the Faculty of Engineering and Physical Sciences here at Queen's University, please contact us at askeps@qub.ac.uk.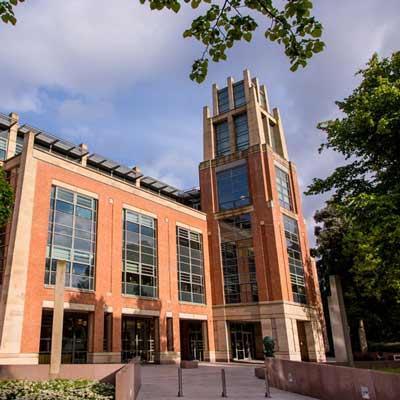 Why Queen's University?
The UK's ninth oldest university, Queen's is a member of the Russell Group of 24 leading UK research-intensive institutions. Queen's is also ranked 200 in the world (Times Higher Education World University Rankings 2021).
Over 93% of Queen's graduates are in employment or further study 6 months after graduation (HESA Destination of Leavers from Higher Education Survey, 2014/15)
Why Belfast?
Belfast is one of Europe's most friendly and fashionable regional capitals. Described by Lonely Planet as a 'must-see visitor destination', it was also voted one of the UK's top ten destinations by Tripadvisor in 2015 (Travellers' Choice Awards).
In Mercer's 2016 Worldwide Cost of Living survey, Belfast was recognised as having the lowest cost of living in the UK, making it an ideal city in which to live, work and study.
Thanks for your time - what next?
If you have provided us with your details we'll be in touch very shortly with more information...