Welcome to Experience Queen's
Welcome to our virtual open day. Hear from students, watch subject talks and explore accommodation and Belfast city.
Want a Russell Group education in an affordable, fun and friendly UK capital – all just one hour from London? We're a university that prioritises academic excellence and is dedicated to helping you discover your potential.
Why Queen's?
Suspendisse dictum feugiat nisl ut dapibus. Vivamus hendrerit arcu sed erat molestie vehicula. Ut in nulla enim. Phasellus molestie magna non est bibendum non venenatis nisl tempor. Sed auctor neque eu tellus rhoncus ut eleifend nibh porttitor.
What do you want to study?
From Business Management to Broadcast Journalism, International Public Policy to Architecture, and Aerospace Engineering to Environmental Management, studying at Queen's means access to world-class facilities, industry connections and a thriving city.
Pre-recorded subject webinars
You can view past webinars for some Undergraduate subjects on this page. Hear from course directors and lecturers on course content, learning and teaching, and career destinations.
Explore our stunning campus
At Queen's you'll have access to facilities that bring your course to life. We've invested over £700 million to keep our constantly evolving campus future ready.
From the state of the art McClay Library, to the cutting edge Computer Science Building, and purpose built School of Law, including a Moot Court Room, we've transformed our historic campus into an innovative learning environment.
Explore Virtual Tour
Take a tour of our campus
Accommodation
Guaranteed accommodation to first year students. Tour state-of-the art rooms in the city centre virtually, check out accommodation options in more detail and get excited about where you want to live.
All our accommodation is just 15 minutes walk from campus, either located in the city centre or in our dedicated student village.
View rooms and prices
Belfast: A Student City
A vibrant and friendly capital city, that's safe, affordable and easy to get around.
Known as the "Queen's Quarter", the area surrounding our campus is the most vibrant district of Belfast. Here, you'll find everything from museums and art galleries to world cuisine, as well as your classes of course, all within easy walking distance.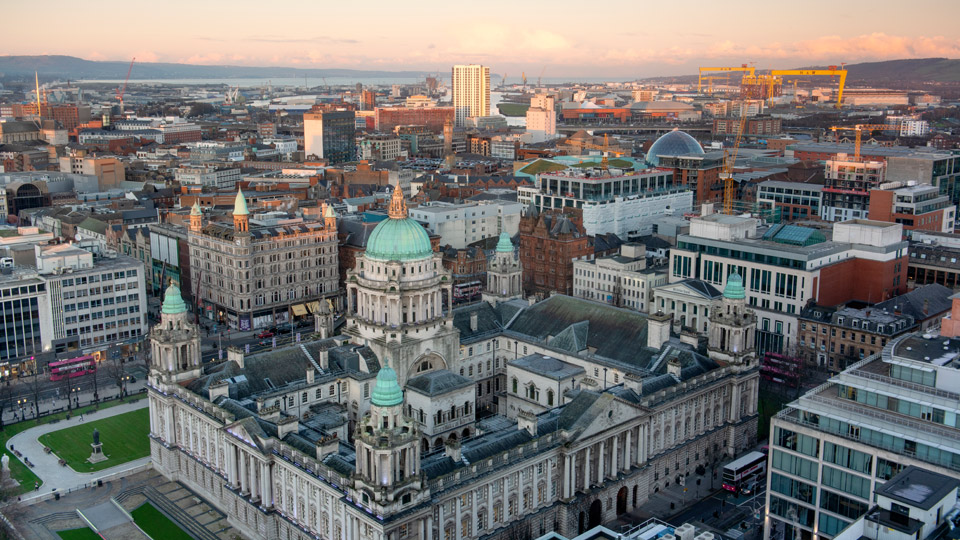 How expensive is it and how do I get there?
Northern Ireland has the lowest cost of student living in the UK, so you'll pay less for rent, travel and going out.
Guide to city life
Hear from our student panel
Hear from some of our current students about what it's really like to study at Queen's.
About our students
Alice Poole, Architecture, Gloucester
Roisin Moss, Mechanical Engineering, Manchester
Bilal Korimbocus, Medicine, Exeter
Rossita MacLean, Electrical and Electronic Engineering, Lichfield
Calista Arthey, Archaeology and History, Colchester
Connect with our staff
We'd love to meet you. Chat with our friendly team.
Email Matt or Radhika, our Student Recruitment Officers with any queries about studying or life at Queen's, or use the live chat pop up box. email: studentrecruitment@qub.ac.uk