RESEARCH OF DISTINCTION TO ENHANCE HEALTH ACROSS THE LIFESPAN
From Maternal and Child Health, to Chronic Illness and Palliative Care, our research is changing and improving care for people at every stage of life – from their first breath to their last.
The School has internationally recognised research expertise in Maternal and Child Health and Chronic Illness and Palliative Care and developing expertise in relation to Education and Practice. This research involves clinical partners and community stakeholders in co-designed studies to ensure our research impacts positively in healthcare and society and is widely cited in international clinical care guidelines relating to chronic illness and child health.
We strive to create a vibrant and welcoming research culture that is relevant to improving health and well-being. The School of Nursing and Midwifery is ranked in the top 50 in the world (QS World Rankings by subject 2018)
&nbsp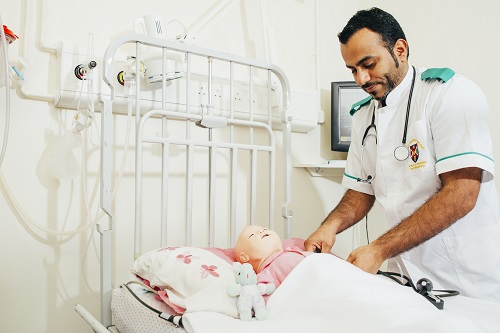 The aim of this research theme is to improve the health and wellbeing of those with chronic illness, especially in relation to chronic heart disease, and those requiring palliative care and their informal carers. Our team's research fosters a sound evidence base in which multiple research approaches are promoted, using: epidemiology, ethics, health services research, behavioural sciences and randomized control trials.
Chronic Illness and Palliative Care
Professor Kevin Brazil
Professor Brazil is a Professor in Palliative Care and Research Theme Lead for the Chronic Illness and Palliative Care Research Group. His research focusses on the structure, process, and outcomes in service delivery.
---
Maternal and Child Health
Professor Maria Lohan
Professor Maria Lohan is Chair in Social Sciences and Health, Director of Research, School of Nursing & Midwifery and Deputy Director of the Centre for Evidence and Social Innovation. Her research research team is dedicated to better understanding inequalities in health in society, especially in relation to improving men's sexual health and involvement in reproduction and parenting.
---
Education and Practice
Professor Christine Brown-Wilson
Professor Brown Wilson leads the Education Research theme in the School of Nursing and Mdiwifery. Her areas of research include practice development in long term care and curriculum development in health care education.
---
Your application
As part of the application process candidates will be required to submit a research proposal and undertake an interview. Watch our step by step guidance videos to assist with your application.
Literature Review
Aims and Objectives
Research Methods
Time Schedule
Administrative Process
Student Testimonial