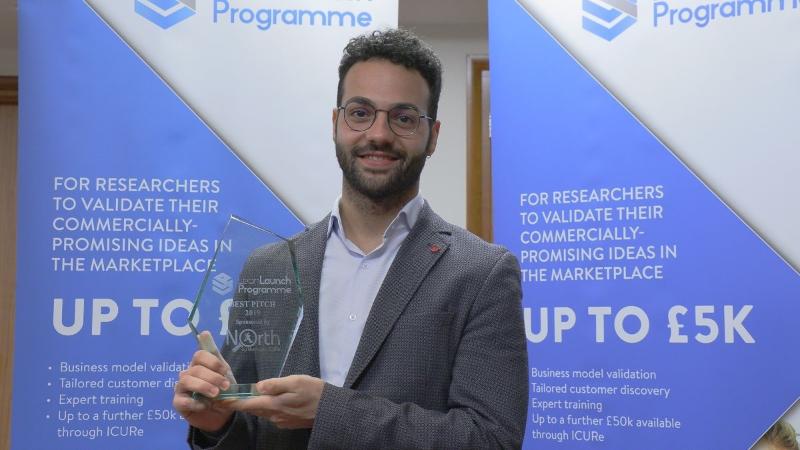 Massimiliano Russello win Best Pitch Award
Massimiliano Russello win Best Pitch Award
Based in School of Mechanical & Aerospace Engineering, Spark researcher Massimiliano Russello from CNT-Web secured the BEST PITCH Award for his thermoplastic welding technology at the recent LEAN LAUNCH PROGRAMME Options Roundabout Pitches where 13 teams pitched their commercially promising ideas to an invited panel of funders, investors and entrepreneurs.
The Lean Launch Programme is a novel pre-accelerator programme where researchers have the opportunity to:
Validate their research in the market;
Funding (up to £5k per team) in support of customer discovery activities;
Investigate the most appropriate technology transfer route to market; and
Opportunity to secure up to £35k upon successful completion of the programme
Starting with a 1-day bootcamp, they embark on a tailored market discovery journey culminating with the opportunity to pitch their findings to an experienced panel of funders and stakeholders to help accelerate impact from their research.
Massimiliano also recently had his first article published in Composites Communications, his article is available here https://doi.org/10.1016/j.coco.2019.11.001
Read more
Read less
---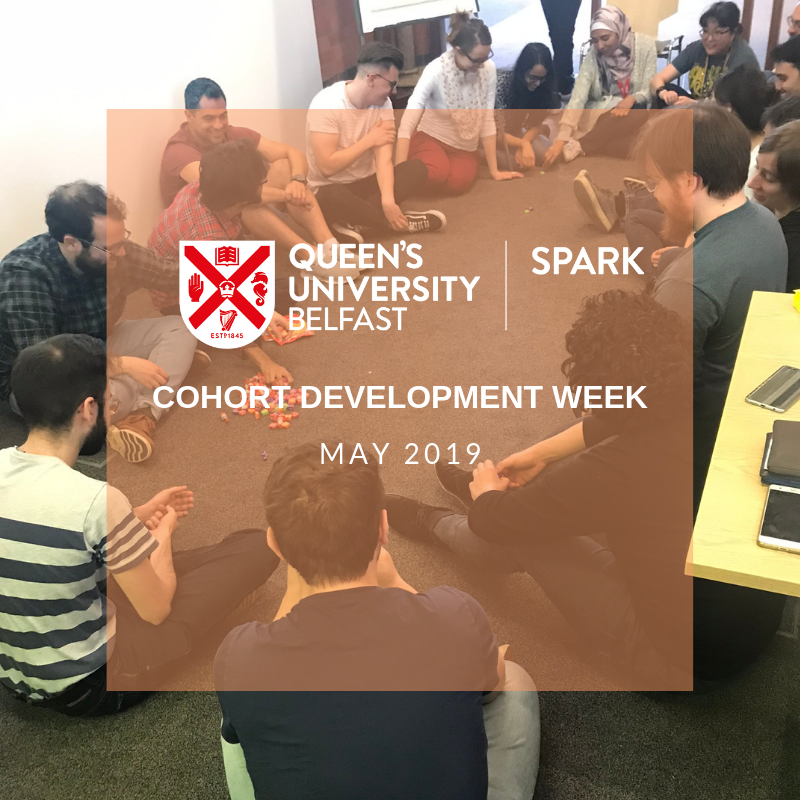 Cohort Development Week
Cohort Development Week
The entire SPaRK cohort of 20 Early Stage Researchers came together week commencing Monday 13th May for the first of two annual development weeks. The theme of the week was "Impact and Collaboration" and the content was developed in consultation with the cohort.
Below is an outline of the programme.
Day 1:
Working in Partnership- Impact outside academia
This session was delivered by colleagues from the Science Shop, Dr Emma McKenna and Eileen Martin with input from John Eversley, an external consultant and examined The Value of Partnerships to Address Global Challenges. The group looked at partnership models and how to make it work.
Gender Balance in your Research Career
Professor Karen McCloskey of Queen's Gender Initiative delivered a presentation on the QGI Initiative and Athena Swan. Karen also examined how to achieve gender balance when organising conferences and events
"The Conversation-How to Pitch"
Judith Rance from Strategic Marketing and Communications delivered a session on how to Pitch to the Conversation. This included some group work around pitches on current news headlines and has already led to some submissions form the cohort!
Day 2:
Engaging as a Researcher
Paul Monahan from Staff Training and Development and Dr Eimear Barrett, Impact Office from Research and Enterprise delivered this session on Research Impact which gave the researchers some practical tools including preparing a research statement and tweet. The session also included a multi-disciplinary panel with Professor David Johnston from the School of Arts English and Languages, Professor Alistair Ruffell from the School of Natural and Built Environment and Dr Claire McEvoy from the Centre of Public Health.
Influencing Policy
In this session, Kevin Fearon from QPOL, Queen's Policy Engagement blog, gave the Cohort an overview of the blog and a guide to Policy papers including formatting. Kevin then invited the cohort to develop some policy paper concepts in interdisciplinary groups.
Day 3:
Careers Insight Panel
Day 3 kicked off with a Career Insight Panel from some Early career researchers from the University. The panel included Dr Elton Santos from the School of Maths and Physics, Dr Stephen McMahon from CCRCB (both Queen's fellows) Dr Alice DuBois from the Postdoctoral Development Centre, MHLS and Dr Ali Fitzgibbons from the School of Arts English and Languages. Chaired by Heather McGregor the panel allowed the cohort to get answers to pertinent questions around mobility, stability and other key issues in their early career.
Activism and Neutrality as a Researcher
Dr Michael Pierse delivered a fascinating talk on activism and neutrality as a researcher which included practical examples and tips of how to achieve a balance, particularly in early academic careers.
The Art of Public Speaking
The day ended with a voice workshop with Rosie Pelan with some fun exercises to improve our voice with breathing, relaxation and resonance practice.
Day 4:
Mid Term Review
On Thursday 16th May we hosted Daniela Radu, Project Office from the REA, European Commission for the SPaRK Project Mid Term Review. 10 of the fellows presented their projects, background and the impact on their future career of the action.
Day 5:
Student Led – Culture Exchange
On Friday Cohort 2 organised a day of cultural activities for the entire cohort. These included a scavenger hunt, noise activities, a talk on Myths about Spain and Myths about Ramadan and some games to end the day. This day of fun proved the perfect way to end the immersive training week and blow off some steam!
A huge thank you to all of the speakers and contributors who gave their time to the programme!
Read more
Read less
---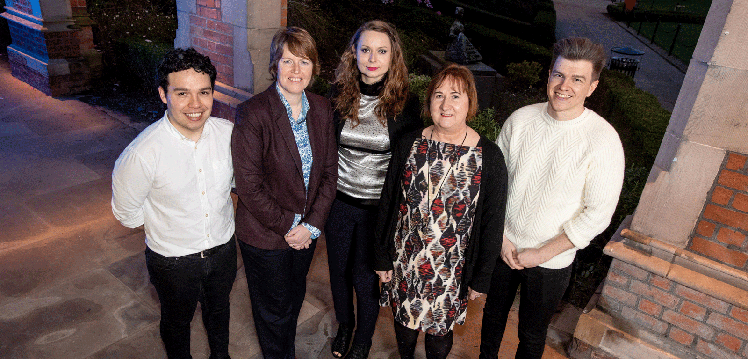 Spark Official Launch Event |
Queen's University Belfast hosted an official launch event to mark the appointment of 20 SPaRK Researchers on Wednesday 27th February.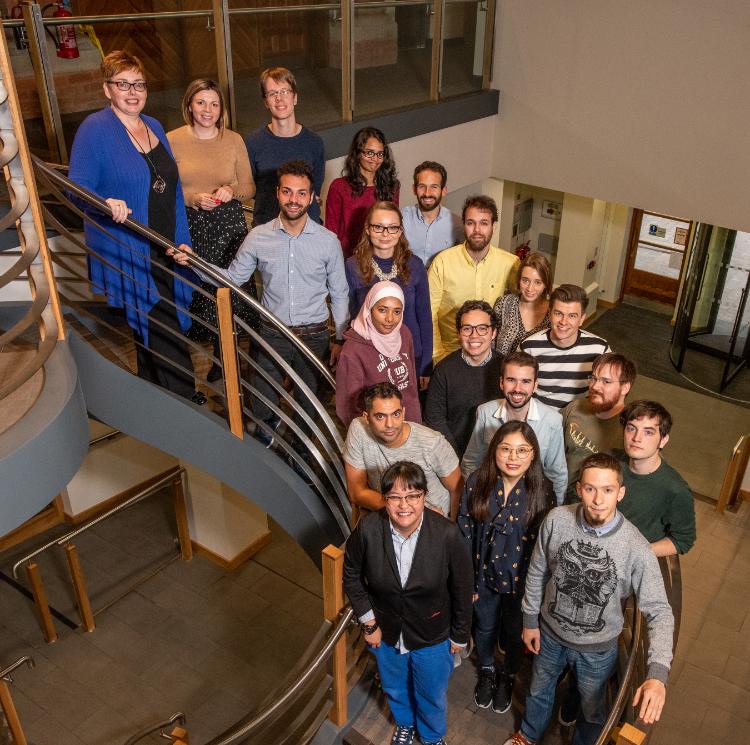 16 October, 2018
A new cohort of early stage research fellows has joined Queen's University Belfast thanks to the Spark programme and they were officially welcomed at an event hosted in the Graduate School on the 9th of October.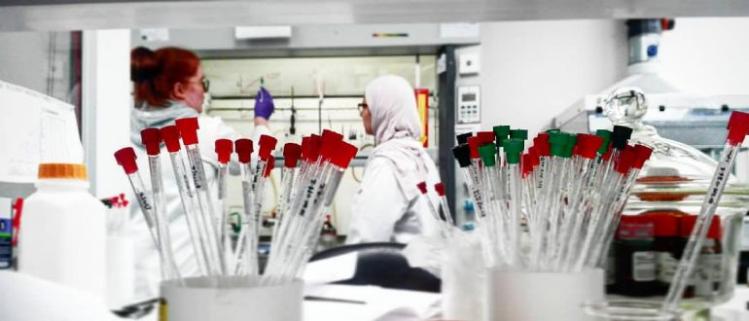 Congratulations to Spark Early Stage Researcher, Hadil Suleiman, who has won a prize for her submission to the Wiki Science Photo Competition.
Contact Us
For any questions relating to the SPaRK Programme, please contact, SPaRK Project Coordinator Adele Ward on sparkproject@qub.ac.uk or 00 (44) 28 9097 3078.