Queen's University Belfast hosts official launch event to mark the appointment of SPaRK Researchers
Queen's University Belfast hosted an official launch event to mark the appointment of 20 SPaRK Researchers on Wednesday 27th February.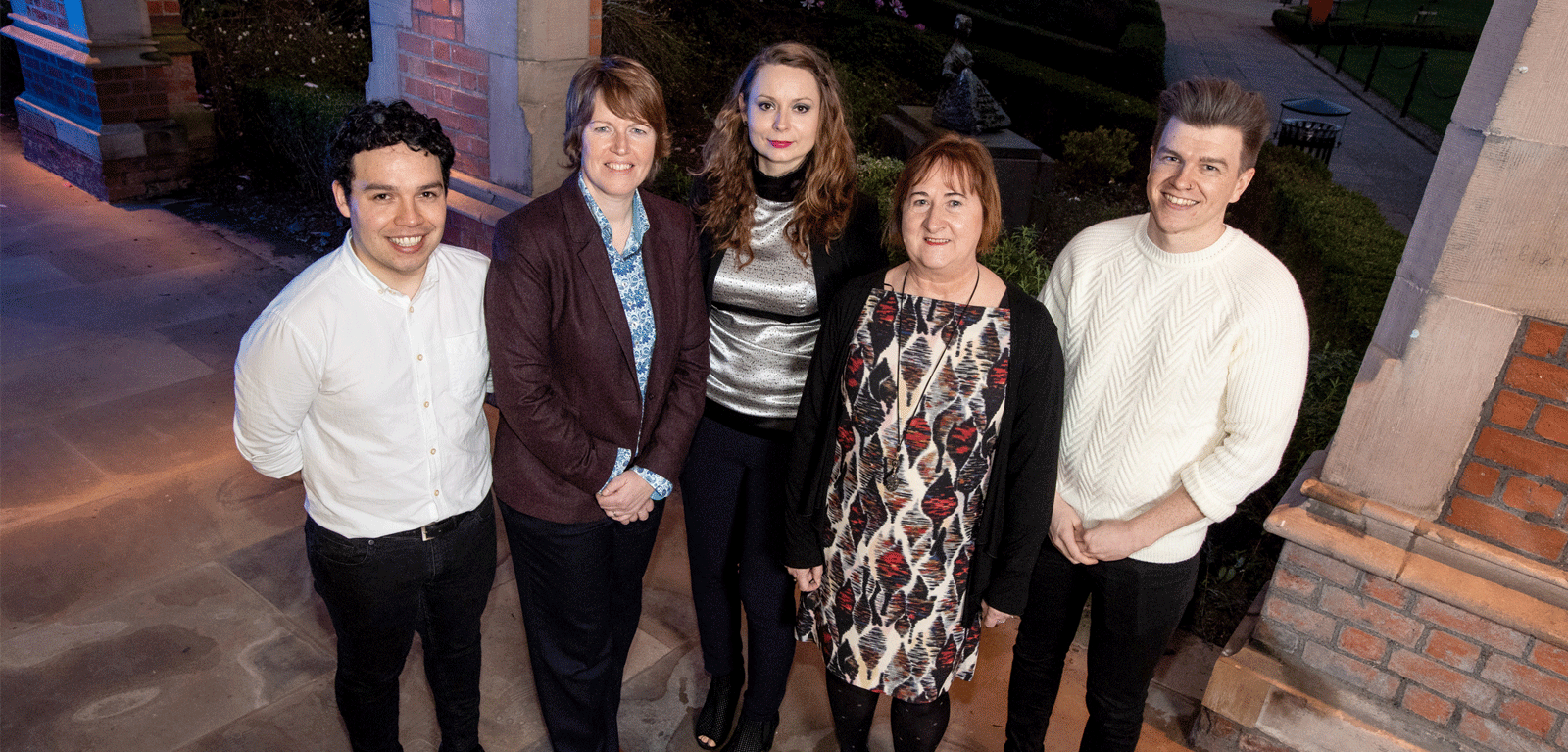 The event was held in the Canada Room, Lanyon Building, on 27th February and was a celebration of the full cohort of 20 Early Stage Researchers being in place at the University.
The SPaRK programme, a Horizon 2020 funded Marie Skłodowska-Curie doctoral training programme, combines ground-breaking research projects with higher level skills development. It seeks to produce creative thinkers and problem-solvers.Twenty researchers from a total of fourteen countries are taking part in the SPaRK programme.
Their research aims to solve global problems and projects include the development of a medicine patch for wound healing; creative media as a vehicle for reduction of suicide risk in men; and researching how to make museums more inclusive for people with disabilities.
Professor Helen McCarthy, Associate Dean of the Graduate School, welcomed the audience and chaired a lively panel discussion with three of the researchers alongside one of our external partners, Siobhan McCartney of Titanic Belfast.
The event was attended by the researchers, their supervisors, external partners and other senior academic staff from the Univeristy and provided an excellent event for networking with a poster presentation showcasing the excellent research already underway.
Closing the event, Heather Cousins, Deputy Permanent Secretary in the Department for the Economy, said: "Globally, we face many challenges today that cannot be resolved in isolation. That is why it is so exciting that the researchers being developed through the breadth and depth of the SPaRK programme will be the creative thinkers, problem-solvers and leaders of tomorrow."