Spotlight On....PhD Physics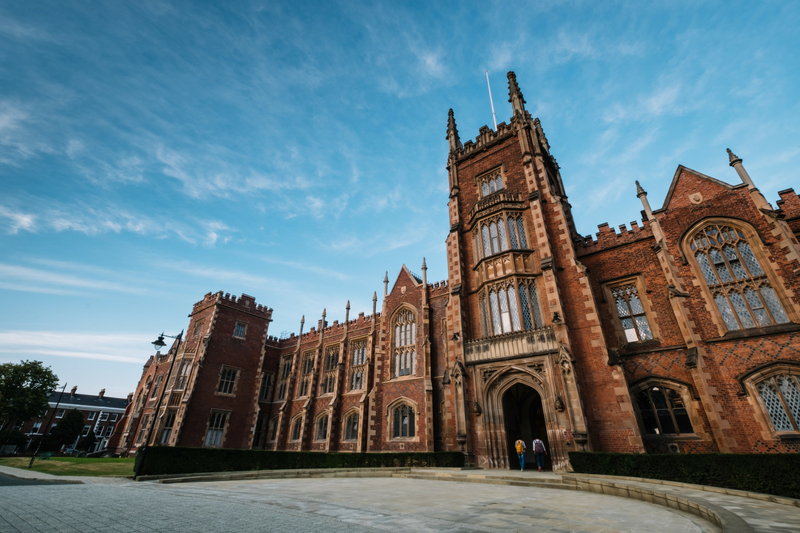 WHY QUEEN'S?
I chose Queen's because it is a leading university in the UK and was in the top 180 universities in the world.
As a Physics PhD student, I was also attracted by the leading research and facilities in the Physics department, particularly the Plasma Physics Lab. After doing a Master's in Physics, I was searching online looking for a PhD course at a university with plasma labs for physics. Queen's was among the universities that I found.
When I first emailed my professor, he was very helpful and welcoming. He was very forthcoming with advice on visas and immigration. That was particular helpful to me as I was coming to Belfast with my family: my husband and our young son. He helped me with my visa and guided me through all the steps to get me and my family here safely. That was ultimately what made me want to come to Queen's: I knew I would have the support of staff who were interested in hearing about me and what I do.
---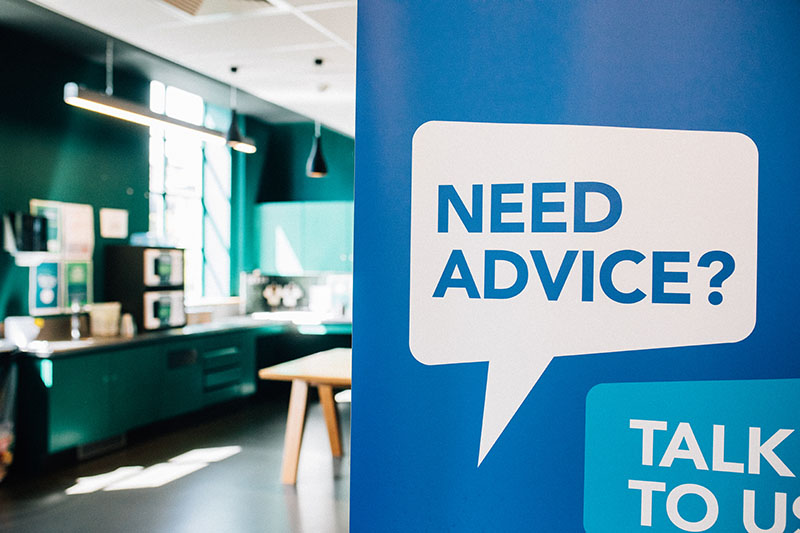 SUPPORT
Queen's staff are all very supportive.
From when I first emailed from Egypt, they emailed me back the same day. They always ask, how are you? How is your visa application going? They made me feel safe and that they want to help me.
When I arrived in Belfast, Queen's staff helped me find accommodation and they helped me find the IT office and all the programs relevant to my PhD.
---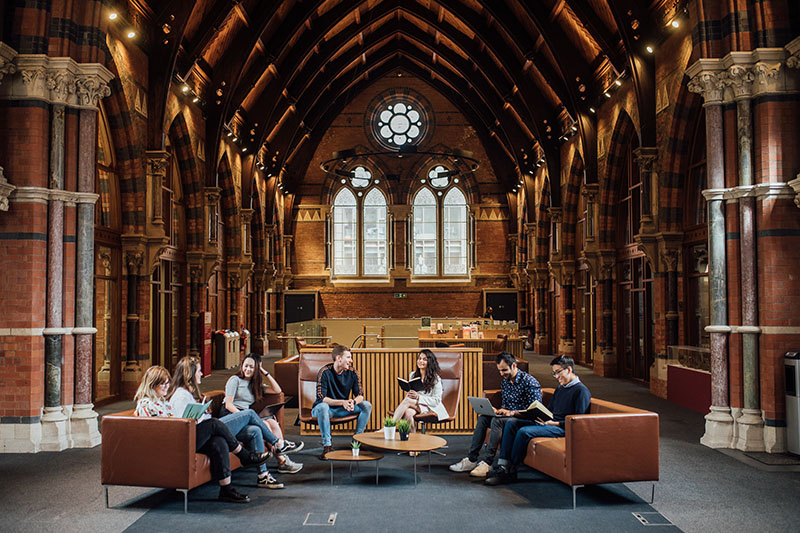 THE GRADUATE SCHOOL
Queen's offers a lot of workshops and masterclasses for postgraduate students to upgrade their research skills.
For example, there are classes on how to use websites effectively, how to write for your PhD, as well as great classes to enhance your English. There are courses in talking, writing and presenting in English – all for free.
The Graduate School also offers workshops on enhancing your employability, for example, how to write your CV, cover letter and how to write a research proposal.
Every day at The Graduate School, there is a coffee catch up for all students. You meet students from all nationalities: Asia, Africa…There are a lot of international students. We share coffee and cookies and play games. It's all free.
---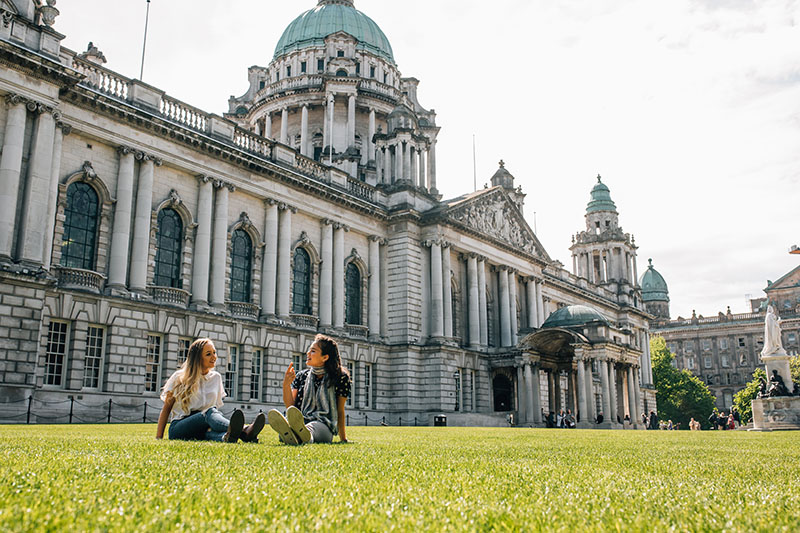 BELFAST
When I arrived in Belfast, Queen's staff were there to greet me.
They booked a taxi to transport my family and our belongings to our accommodation. The most beautiful thing about Belfast is the people. They are so welcoming and are always smiling. After just two weeks, Belfast felt like home. People are so welcoming, helpful and friendly.
Belfast is a great place to live. There are great views everywhere you look and there are plenty of green spaces, both on campus and around the city. Queen's itself has beautiful buildings and is framed by trees and gardens. The Botanic Gardens, behind the university, is a great place to go for scenic views: you can grab your stuff and go and get some fresh air.
Belfast itself has great shops, the city centre has plenty of malls. I would recommend the Titanic Quarter for a visit.
---
GETTING AROUND
Queen's is close to the city centre and you can walk everywhere.
There is the city centre with lots of shops; the Titanic quarter, which is very good, and the Lagan towpath is also close by.
Belfast is very safe and easy to get around. There are plenty of family activities and fun days with colouring, bubbles, running and sport.
We have explored beyond Belfast to Bangor. It's a lovely place, beside the sea, with boats and games for children. It's a great place for families.
After my course, I hope to travel more around UK.
---
ACCOMMODATION
As I came to Queen's with my family, the university helped me find private accommodation close to campus.
We live on the Lisburn Road area which has lots of shops. Everything I need is within reach, including Queen's creche, where my son is enrolled. The creche is excellent. My son can already speak some English words and he is only two and a half. The staff are so kind and they teach him words and numbers.
---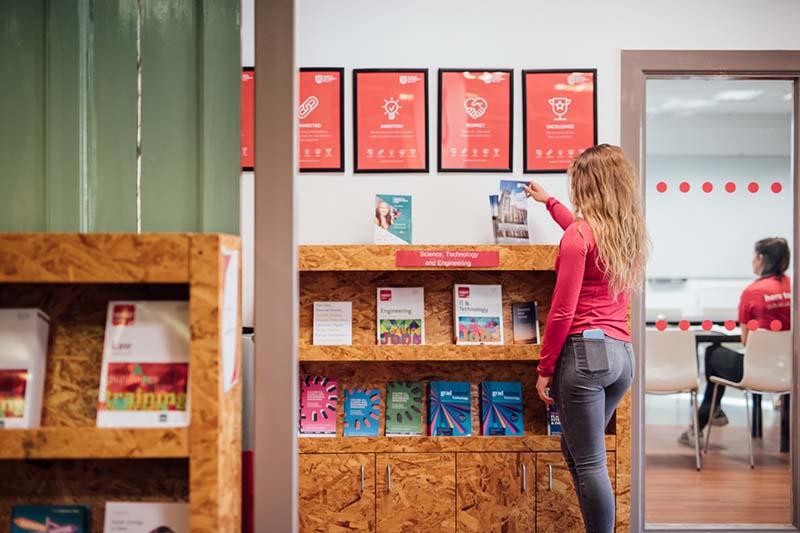 EMPLOYABILITY
Queen's hosts a lot of career fairs about placement opportunities and companies come to Queen's and offer placement to students.
There is a lot of career support for postgraduate students, for example opportunities to collaborate with industry to enhance your leadership and to enhance your job skills after you leave Queen's.
I would tell other international students: Don't hesitate, come. All will be sorted. Everything is good. You will have no problem here.
---