Students from Great Britain
Choosing to study at Queen's could be one of the best decisions you ever make!
We're a Russell Group university that prioritises academic excellence and is dedicated to helping you discover your potential.
At Queen's you'll have access to facilities that bring your course to life. Our constantly evolving campus has received over £700million in funding to make it future ready.
From the state of the art McClay Library, to the cutting edge Sonic Arts Research Lab (SARC), and purpose built School of Law, including a Moot Court Room, our teaching facilities have transformed our historic campus into an innovative learning environment for our exceptional students.
I chose Queen's because I liked the prospect of exploring somewhere, I've never been before. Belfast is very student-orientated; there are regularly student discounts. The people at Queen's and Northern Ireland in general are extremely friendly and genuine. James Hadley-Piggin, Devon
BA Social Anthropology

Register for a GB Panel session
Students from England, Scotland, Wales, Isle of Man and the Channel Islands with their parents. Join our GB Recruitment Officer Radhika Longbottom along with our current GB students to find out what it is really like to be a Queen's student in Belfast.
The live session will include information on our Undergraduate Award, Belfast "making the move" and give you an opportunity to ask our current GB students any questions you may have.
How to join us
Drop-in joining instructions
Links to all live drop-in sessions will be available on the event page on the day. To join the drop-in sessions you will require MS Teams, depending on the device in which you want to use for these Drop-ins please follow the instructions accordingly;
Smart Phone
Download the MS Teams App (Do not create an account as this may charge you)
Once downloaded close out of app and go back to the event page and click on the link
Select join as guest, enter your full name, and join meeting
This will put you in the lobby please wait there and we will add you into the Drop-in once it has started
Once the event is finished you can delete the app.
Computer
(Does not apply to Apple Mac, please use smart phone instructions)
You will not need to download the app
On the event page please click on the link of the Drop-in you would like to join
The link should open in your browser giving you two options;
Select "join on the web instead"
You can choose if you want to allow MS teams to have access to your camera and microphone please say no (we would prefer everyone keeps their cameras off and directs their questions to the chat box this will avoid confusion).
Please click here to return to the AHSS Virtual Faculty Offer Holder Event Homepage.
Housekeeping
Please always keep your camera and microphone muted to avoid background noise and distractions. Please direct all questions through the chat box.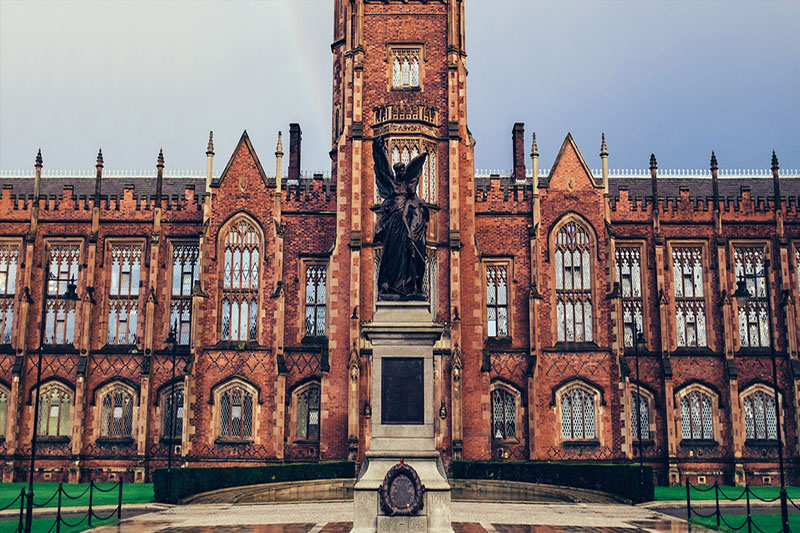 Undergraduate Scholarship Information
Studying at Queen's is a fantastic experience. It's even better when you know you're living somewhere safe, comfortable and in the most affordable place to be a student.
We can offer you the all-important space to live and enjoy undergraduate life to the full.
Our exclusive Undergraduate Award is available for students commencing their undergraduate degree at Queen's in September 2021. This award is available to students from England, Scotland, Wales, Isle of Man and the Channel Islands who achieve ABB or above in their A-levels or equivalent qualification(s) acceptable to the University.
Best of all, there is no application process. If you meet the eligibility criteria you will be identified automatically at the point of registration and enrolment on an approved undergraduate degree programme.
Where is Queen's?
Known as the "Queen's Quarter", the area surrounding our campus is the most vibrant district of Belfast, the capital city of Northern Ireland. Here, you'll find everything from museums and art galleries to world cuisine, as well as your classes of course, all within easy walking distance. The beauty of Belfast is that you're never far from beaches, forests and mountains if you need some headspace. If the landscapes and landmarks look familiar, it's because many of them have featured in Game of Thrones. Top day-tripping spots include the Giant's Causeway, the Mourne Mountains and, of course, Derry/Londonderry for the 'Derry Girls' experience including a visit to the iconic mural of the Channel 4 show.
THE LOWEST COST OF STUDENT LIVING IN THE UK
Northern Ireland's has the lowest student cost of living in the UK (Which? University, 2018), making Belfast a great city to live in when you're a student.
Belfast has won awards for its affordable living, and rent in the popular Queen's Quarter is rarely more than £50-£60 a week.
In this exciting hub of music, food, shopping and culture, you'll also pay less for things like travel, cinema tickets and going out.
"I was pleasantly surprised by the cost of living in Belfast. The student halls are very cheap in comparison to other UK universities accommodation. You can feed yourself for very little which means you've more money to do other things in Belfast." Jacob Robinson,
Newcastle

Moving to Northern Ireland
Did you know that Queen's University is only a one hour flight away from most cities in England, Scotland and Wales?
In fact, Belfast has excellent travel connections, and the cost of getting to Queen's University is typically cheaper and quicker than travelling to other universities in England, Scotland or Wales.
GB students are guaranteed university accommodation in first year and our Residential Life Team organise regular socials and trips throughout each semester to help you make friends, explore Northern Ireland and settle in.
"I chose to study at Queen's because I wanted the independence of living away from home but with the convenience of being a 45 minute flight away from home. I was also aware that Belfast was one of the cheapest cities for students and the GB student scholarship provided many benefits, such as financial support towards flights home. I also thought it would be interesting to study sociology in a post-conflict society" Shona Allen,
Newcastle

HEAR FROM OUR STUDENT AMBASSADORS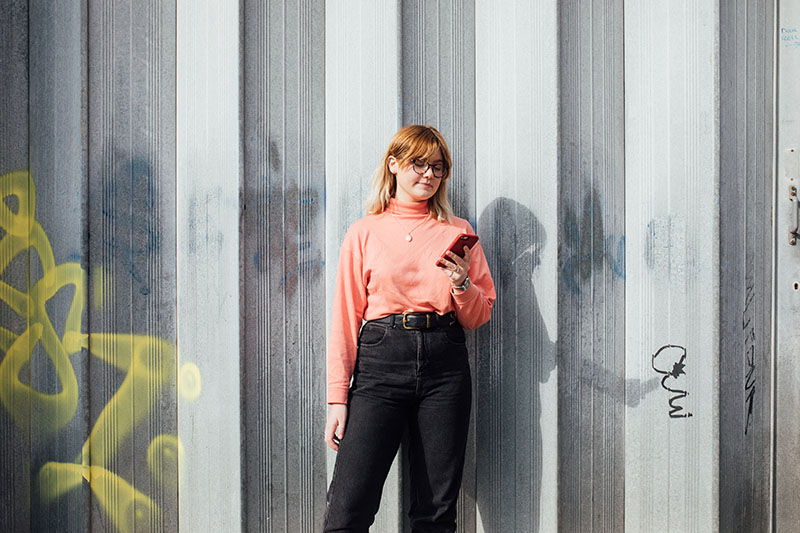 Contact Us
We'd love to meet you. Chat with our friendly team.
If you have any queries about studying at Queen's, email: askahss@qub.ac.uk
Helpful information