Welcome to EPS Applicant Day
This event is for all applicants who have applied to one or more of the courses within the Faculty of Engineering and Physical Sciences at Queen's University, Belfast.
The Faculty of Engineering and Physical Sciences spans disciplines that impact on lives today and will shape our future. Our international mix of staff and students make up a vibrant community that is home to some of the most innovative and globally significant research and teaching.
The leadership provided by our academics creates opportunities for all students to satisfy their ambitions through taught and research programmes. Come and join us, and help change the world!
How to Join Live Drop-in Q&A sessions
Schedule
On-demand

45 minute sessions
All Sessions are live: Afternoon sessions are repeats of morning sessions

Choose a session:
10.00am, 11.00am, 1.00pm, 2.00pm

1 hour long drop-in sessions

Admissions
Accommodation
Careers
Student Union
Disability Support
GB Student Zone (12noon – 1pm only)

Choose a session:
12.00pm, 3.00pm

Close

4.00pm

Event preparation

Please always keep your camera and microphone muted to avoid background noise and distractions. Please direct all questions through the chat box.
Live Subject Sessions
Meet our academics and students at our course specific sessions. Ask them about our courses at our live 45 minute sessions. Simply ask questions in your session through text via the Conversation icon in Teams. For assistance on how to attend, see our guide to joining the sessions.
To help you get the most out of your Online Applicant Day experience, we recommend you download our event programme in advance and plan which live sessions you wish to attend.
Admissions
Admissions and Access Service
The Admissions and Access Service provides a centralised admissions service for undergraduate and postgraduate degree programmes for students around the world. Admissions is often the first point of contact for potential applicants, their advisers and parents.
12noon: Chat with our Admissions team
Support Services
Meet our support teams and ask them any questions you may have. Join our 1 Hour Live Sessions:
Careers
Student Union
Disability Support
GB Student Zone
Students from England, Scotland, Wales, Isle of Man and the Channel Islands
Join our GB Recruitment Officer Radhika Longbottom as well as Alice Poole (Architecture) and Rossita Maclean (Electrical and Electronics Engineering), to find out what it's really like to be a Queen's student in Belfast. Our GB students will share their application journey as well as top tips and advice to make the most of your time at university.
Connect with our staff
We'd love to meet you. Chat with our friendly team.
If you have any queries about studying at Queen's, email: askeps@qub.ac.uk
Virtual Tour
At Queen's you'll have access to facilities that bring your course to life. We've invested over £700 million to keep our constantly evolving campus future ready.
From the state of the art McClay Library, to the cutting edge Computer Science Building, and purpose built School of Law, including a Moot Court Room, we've transformed our historic campus into an innovative learning environment.
Explore Virtual Tour
Take a tour of our campus
Belfast: A Student City
A vibrant and friendly capital city, that's safe, affordable and easy to get around.
Known as the "Queen's Quarter", the area surrounding our campus is the most vibrant district of Belfast. Here, you'll find everything from museums and art galleries to world cuisine, as well as your classes of course, all within easy walking distance.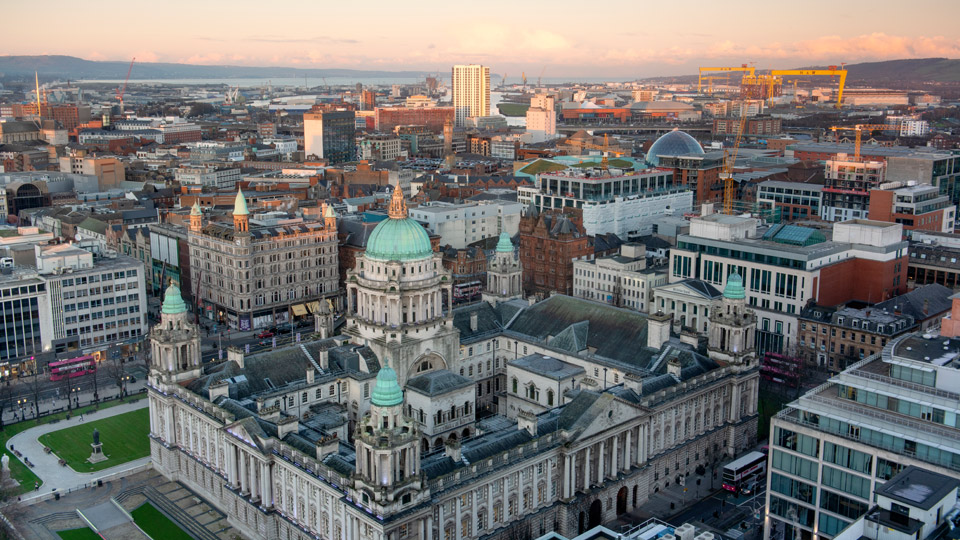 How expensive is it and how do I get there?
Northern Ireland has the lowest cost of student living in the UK, so you'll pay less for rent, travel and going out.
Guide to city life
Student Life
Students at Queen's get the best of both worlds - a safe and easy to navigate campus with the wider city of Belfast nearby. We're famed for our warm welcome and there's a strong support network and sense of community on campus.
Read more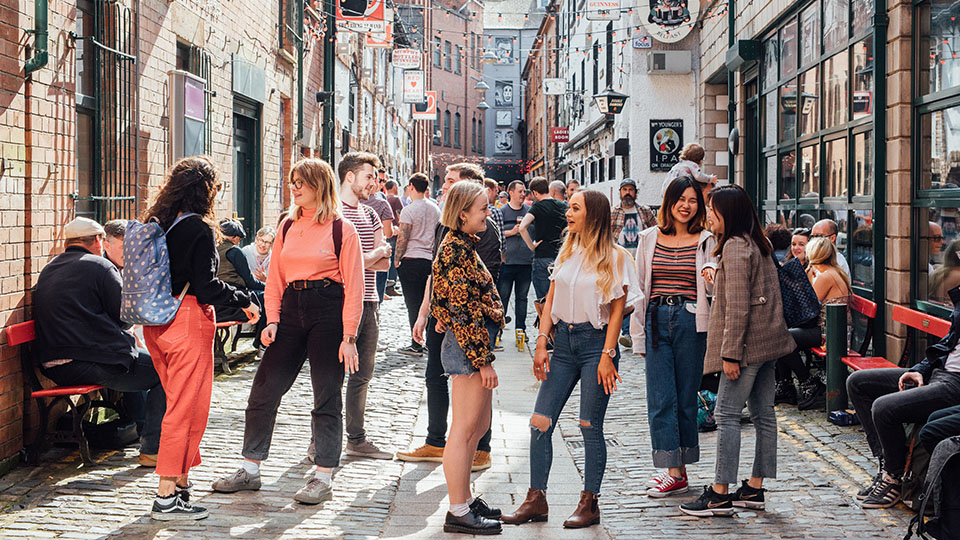 "I wasn't entirely sure whether or not I should study Computer Science at university, but it has opened more doors for me than I could have imagined. If you are the kind of person who is good with numbers and logic but also likes to be creative, then this is the course for you". Rebekah Kane, BSc Computer Science/Software Engineering