Sustainability Summit I Winter School
Queen's University Belfast is hosting a virtual Sustainability Summit that is designed to stimulate thinking and accelerate key debate on the pressing sustainability challenges facing our planet today.
Date & Time

Mon, 17 Jan 2022, 9:00 AM (GMT) - Fri, 21 Jan 2022, 8:00 PM (GMT)
Event Type

Online Event
University Event / Webinar
Region

China / Hong Kong / Macau
East Asia
Europe and Central Asia
Great Britain
Latin America
Middle East and North Africa
North America
Northern Ireland
Rest of World
South Asia
South East Asia
Sub-Saharan Africa


Event Theme

Subject / Course Event
---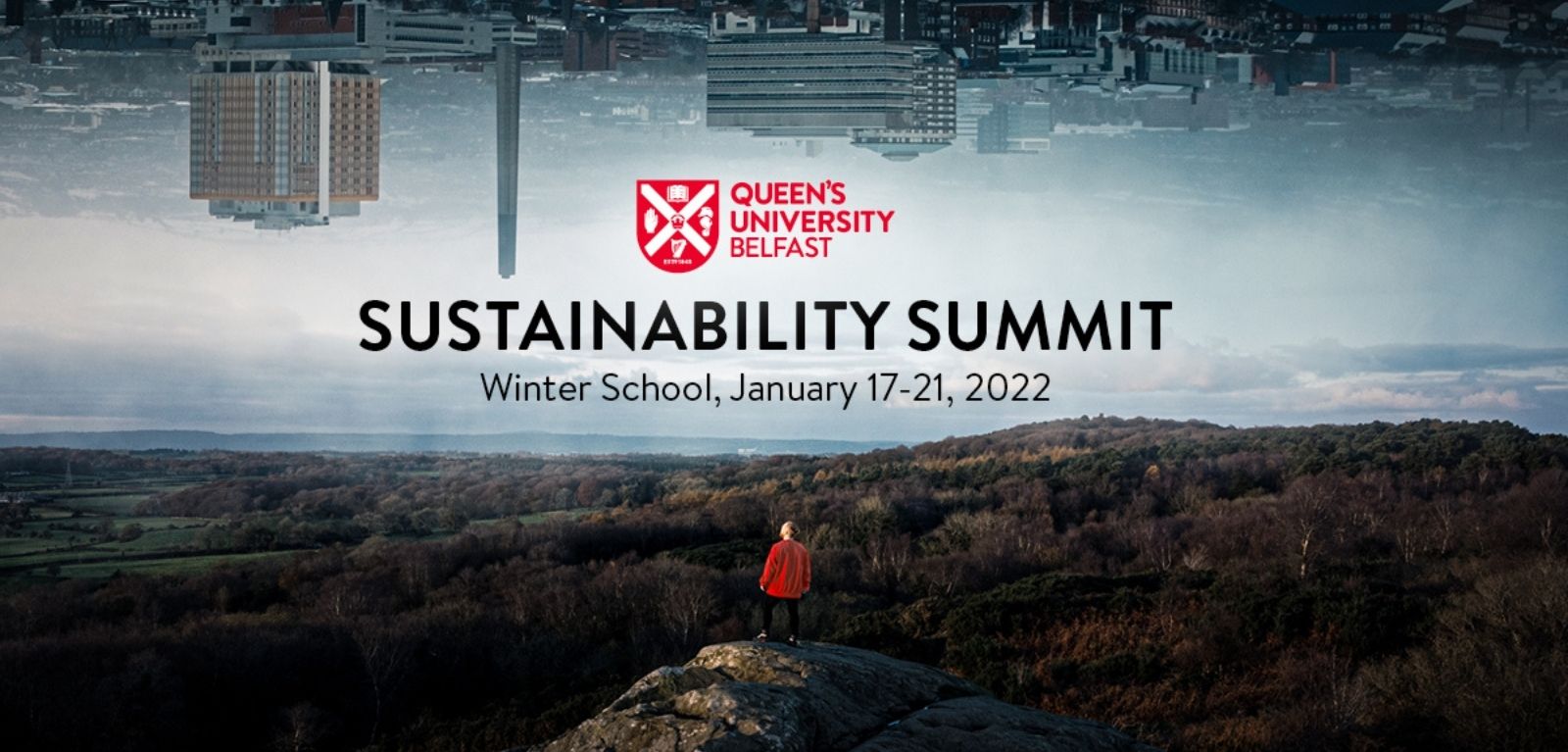 ---
The online summit will run from 17-21 January 2022 and will give participants access to a unique series of thought-provoking inter-disciplinary talks featuring leading academics across Queen's University Belfast and a chance to delve deeper in key debates through a thought-provoking menu of seminars around sustainability and climate change themes - from politics, health, nature and business to social policy and engineering solutions that could help tackle climate change.
The online programme is aimed primarily at students from international universities around the world and will offer the opportunity to engage with new ideas and insights, build networks and enjoy productive discussion with other students who want to contribute to the critical conversation and debate around climate change.
Students will be afforded the chance to:
Participate in key student debate on the latest sustainability issues
Explore insights, ideas, and impact with inter-disciplinary talks and seminars
Help to shape future thinking and policy around sustainability themes
Build networks with other students interested in sustainability and impact
The conference is the second of our annual Winter School programme.
Find out more and see the full list of engaging webinars.
Audience

International Students
Department

Faculty of Arts, Humanities and Social Sciences