PgCert Biostatistics and Bioinformatics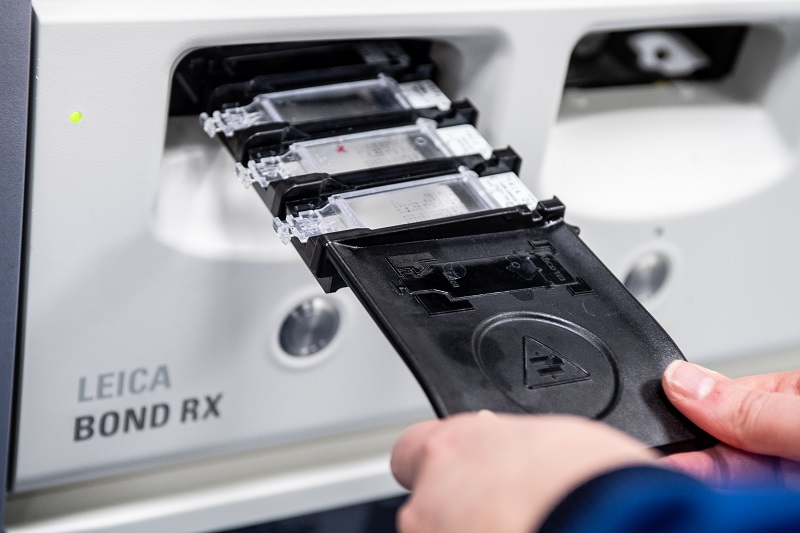 Overview of the Programme
The past decade has seen enormous advances in molecular and biomedical technology resulting in the 'omics' revolution. Bioinformatics covers the application of mathematics, statistics and computing to biological and clinical scenarios, and driving medical research, discovery and practice.
The aim of the programme is to provide a strong foundation in biostatistics and bioinformatics. Essential domain knowledge and context will be provided via an introduction to cell biology. Those completing the programme will gain key, transferable, statistical, data analytical and scripting skills which will, in turn, provide a springboard into further specialist bioinformatics training and qualifications.
The online format and blended-learning delivery of the programme is specifically designed to enable students to access learning materials in a highly flexible manner. The programme will comprise the following four modules:
Introductory Cell Biology (10 CATS)
Scientific Programming and Statistical Computing (20 CATS)
Biostatistical Informatics (20 CATS)
Health and Biomedical Informatics and the Exposome (10 CATS)
View our recent webinar
View our recent webinar and find out directly from the academic what the course will entail.
How to Apply
Apply now
This course will start on 25 January 2021.
Teaching and assessment will be fully delivered online through a mixture of tailored lectures and tutorials using real-world examples, self-directed study and small group and individual support advisories.
Students will be required to participate in approximately 15 hours of scheduled teaching activities each week. A computer and Internet connection will be required. Learners will be able to virtually connect to IT resources on campus.
Opportunities for Progression
Further Study
The PgCert in Biostatistics and Bioinformatics contains 4 modules from the established and well-regarded MSc in Bioinformatics and Computational Genomics. Students who wished to proceed to the full-time Masters course would be given recognition for the modules taken in the Certificate.
If you are seeking to continue with your professional development you will have the opportunity to self-fund progression to the full Master's subject to meeting the academic requirements for progression.
Applying
Admissions and Requirements
Academic requirements:
A 2.2 Honours degree or equivalent qualification acceptable to the University in a Natural Science subject, Mathematics, Computer Science, or a relevant medical or life sciences subject.
Applicants with qualifications below 2.2 Honours degree standard (or equivalent qualification acceptable to the University), will be considered on a case by case basis, if they can demonstrate appropriate experience, acceptable to the School.
As per the DfE requirement, candidates will need to demonstrate how they have been affected by COVID-19 to be eligible for entry.
Places available on this programme are limited. Where there are more eligible applications received than places available, the academic selectors for this programme will make offers in rank order based on academic merit and potential as evidenced in the totality of the information provided in each application. We will operate a waiting list as required to allow us to fill all available places.