Welcome to our MMI candidate information page
Welcome and thank you for confirming attendance at our online MMI session. We are sorry that we will not be able to meet you in person this year but we wanted to give you as much information from one central source to help make this process as easy as possible.
Please ensure you read the Guidance for candidates and watch the briefings below from Dr. Inez Cooke before attending the interview. We have also included virtual tours and more information about the Medical School and Queen's University. We hope you and your family members will take the opportunity to look at what the University has to offer.
Please scroll down for more information
Guidance for Candidates
Due to current circumstances MMIs will be conducted in an online format using Zoom. All applicants will be interviewed in the same format and there will be 7 stations, 2 of which will be role play stations.
Preparing for the MMIs
Interviews have been designed to test the following which have been identified by both patients and academic staff as key non-cognitive competencies for Medicine:
• Communication Skills
• Empathy
• Moral Reasoning
• Problem– Solving
Please listen to the briefings from Dr. Cooke on how best you can prepare for you interview.
MMI Checklist
Important information on what you need to do before your interview and on the day
BEFORE
✓ Complete and return the online form
✓ Check all your technology is working well so that you can communicate effectively
✓ Have you found a quiet and uninterrupted space for the interview
✓ Use a plain and minimal background
✓ Check your device has both a working camera and microphone and keep it on at all times
✓ Remember your interview itself will last for almost 1 hour - ensure you have sufficient battery ( or electrical plug in) for at least two and a half hours to allow for registration, extra time between stations etc.
✓ The platform being used for the interviews is ZOOM. Please download and install this prior to the interviews – Click here for the link
✓ Practice on the platform – set up meetings for yourself and mock interviews with your friends to get comfortable on camera and help you feel more at ease on the day
ON THE DAY:
✓ Log on at the time issued to you by letter - the interview itself will start 15 – 30 minutes later but you must log in at this time
✓ When you log in you will enter a waiting room. Please stay in this room and do not log out
✓ You have been called from to this room to have your registration checked. It may take 15-20 mins to do this
REGISTRATION:
✓ Do not forget to have photographic ID ready for registration! Usually a valid passport or current driving license
Tour of Medical School
Medical students at Queen's have access to some of the most modern and excellent teaching facilities. The university has invested more than 100 million in research and teaching infrastructure across the Health Sciences Institute with further investment planned, including our new state of the art Simulation Centre which will be opening this year.
Click on the video to watch a medical tour guided by our current medical students.
Global Opportunities
Each year Queen's students take the opportunity to go outside Northern Ireland to study or gain work – related experience. Our students find this extremely rewarding and its enriches their overall experience. Students get the opportunity to complete their final Elective Module abroad, to work in a different medical environment. Students often choose destinations in Australia, India, Canada, and several countries in Africa to maximise their experience and make the most of this opportunity.
Calum Simpson, GB, 5th Year Medical Student
"For my elective I travelled to Perth, Western Australia, for placements with St John Ambulance Western Australia and the Royal Flying Doctors Service. This experience has been an incredible opportunity to develop my clinical, and communication skills; whilst also gaining a better understanding of the management of resources in healthcare in order to provide the best care for patients. I would highly recommend considering Queen's for medicine. The QUB elective programme is well organised and a brilliant way to start your final year of Medicine."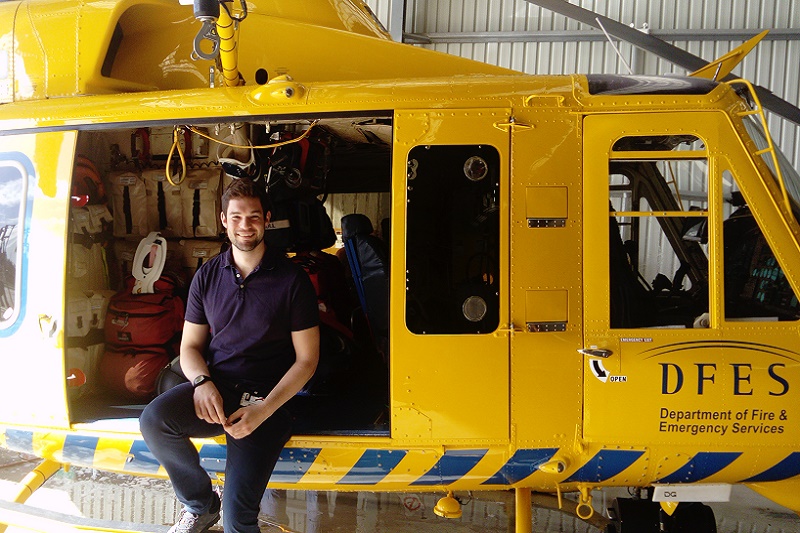 Catherine Kerr, NI, 5th Year Medical Student
"For my medical elective I travelled to Kiwoko Mission Hospital in rural Uganda for 6 weeks. I went with 3 Medical Students from Queen's, so we were able to go as a group. While we were there we stayed on the hospital site in a guest house with other medical and nursing students from the UK and USA. It was an incredible experience to be able to immerse myself in another culture, and an amazing opportunity to work within a healthcare system so different from the NHS. Without the freedom QUB gave us to organise our own 6 week placement, I may never have seen and learned the things that I did on my medical elective in the same life-changing way."
Explore our stunning campus
At Queen's you'll have access to facilities that bring your course to life. We've invested over £700 million to keep our constantly evolving campus future ready.
From the state of the art McClay Library, to the cutting edge Computer Science Building, and purpose built School of Law, including a Moot Court Room, we've transformed our historic campus into an innovative learning environment.
Explore Virtual Tour
Take a tour of our campus - Scroll across to see available tours
Accommodation
Guaranteed accommodation to first year students. Tour state-of-the art rooms in the city centre virtually, check out accommodation options in more detail and get excited about where you want to live.
All our accommodation is just 15 minutes walk from campus, either located in the city centre or in our dedicated student village.
View rooms and prices
Belfast: A Student City
A vibrant and friendly capital city, that's safe, affordable and easy to get around.
Known as the "Queen's Quarter", the area surrounding our campus is the most vibrant district of Belfast. Here, you'll find everything from museums and art galleries to world cuisine, as well as your classes of course, all within easy walking distance.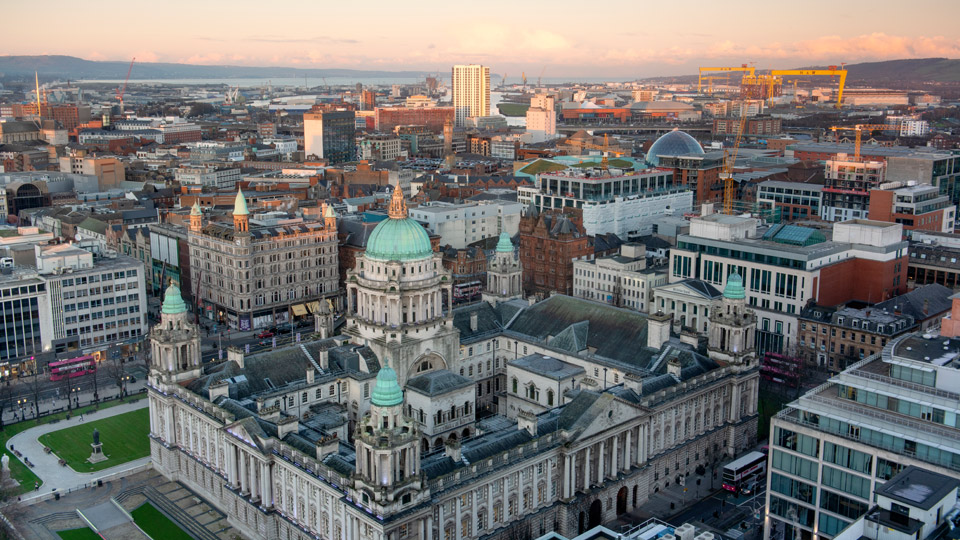 How expensive is it and how do I get there?
Northern Ireland has the lowest cost of student living in the UK, so you'll pay less for rent, travel and going out.
Guide to city life
Student Life
Students at Queen's get the best of both worlds - a safe and easy to navigate campus with the wider city of Belfast nearby. We're famed for our warm welcome and there's a strong support network and sense of community on campus.
Read more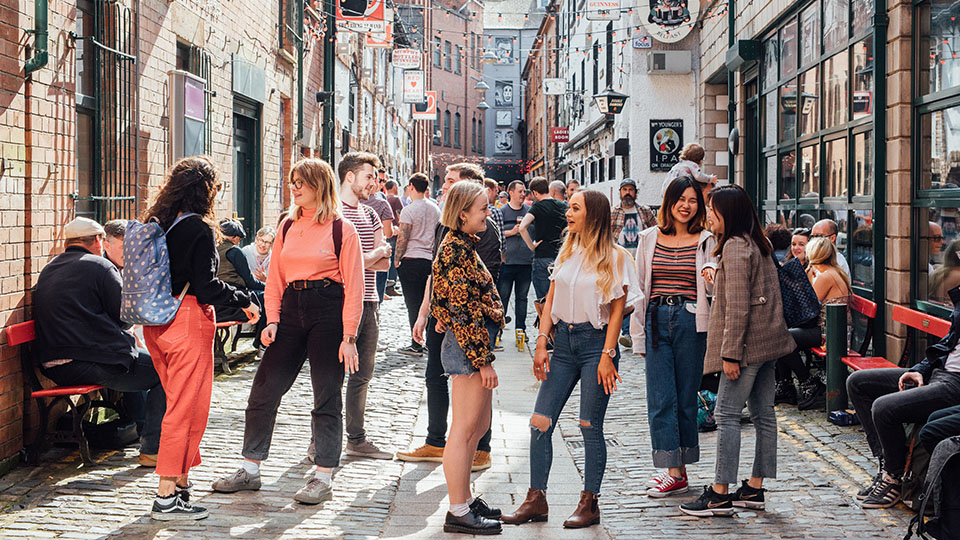 Scroll across to find out more
Connect with our staff
If your query is related to your MMI please email:
All other queries related to studying Medicine at Queen's University, Belfast please email: