Why Whitehead is the unsung hero of the Causeway Coast (and it's only 40 mins from campus!)
1/02/2018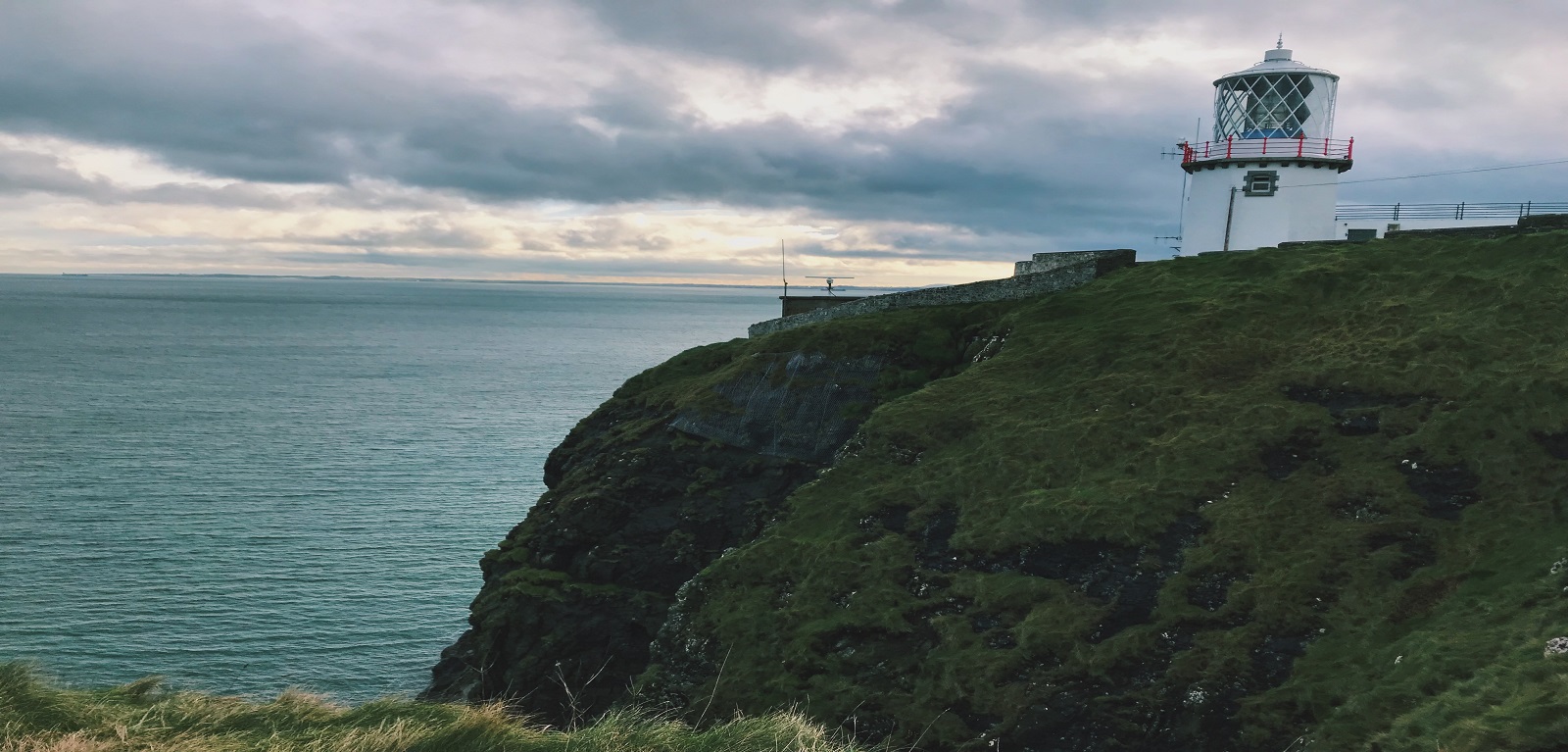 Need a study break? Dramatic limestone cliffs and an old-world charm make this coastal resort a must-do day trip, says Master's student Marissa Piccolo, from Connecticut, USA.
The Northern Irish coastline has - quite rightfully - been creating a lot of buzz lately – especially after Lonely Planet named Belfast and the Causeway Coast the world's best region for tourism in 2018.
The Causeway Coast stretches along the scenic A2 road from Belfast to Derry/Londonderry, with the Giant's Causeway and Carrick-A-Rede Rope Bridge among the most iconic and visited sights.
However, there are quite a few locations along the Causeway Cost that are a bit closer to Belfast and perfect for a long afternoon or morning meander, even if you don't have a car. The small seaside town of Whitehead and the Blackhead Coastal Path that leads up to the historic Blackhead Lighthouse and Lightkeepers' Houses are some of my favourite, often overlooked, places to visit nearby. Here are five reasons you should make the trip.
1. It's easy to get to by train.
‌‌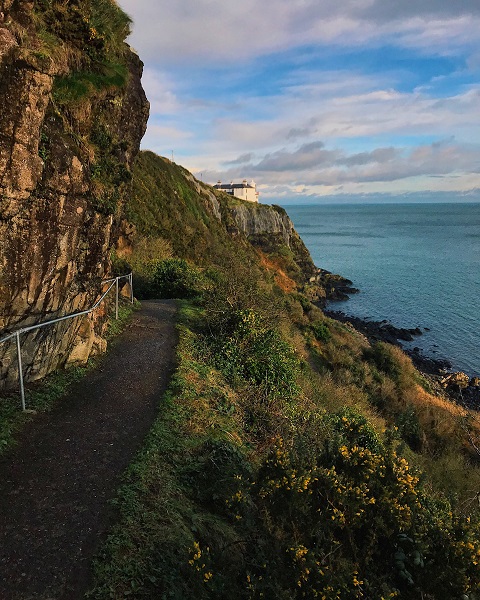 ‌
Whitehead is the perfect distance away to make it a nice afternoon trip. It's roughly a 40-minute train ride from any of the local Belfast rail stations (for students, Botanic Station is probably most convenient). I always use the Journey Planner on Translink's website to check times, but trains tend to leave every 45 minutes from Belfast in that direction. If you head out after 9am, it's a reduced fare of £6. If you have a Link card (the discount card for people aged 18 – 23) it's 1/3 off, so £4.
When you exit the Whitehead train station, you'll find yourself right next to their iconic row of colourful houses. If you look to your left, you'll be able to see the lighthouse in the distance. Head in that direction, and you'll see a parking lot and the start of a path.
2. It's the perfect afternoon walk.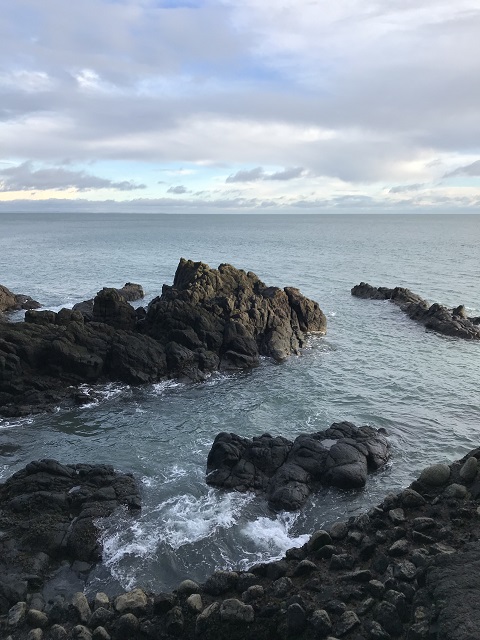 All in all, from the train station to the top of the cliff and lighthouse and back again, it takes about an hour and a half in total walking. There are some uphill parts, but it's still leisurely and not very arduous. The further you get along, you may notice a gate that has closed off part of the path during due to damage and slipperiness. We saw many passing around at their own risk, and this is the part of the path that brings you along the rock edges and water (there are rails, but they aren't in the best shape). If you would rather forego the gate-passing and rock edges, there's an alternate path of stairs built into and zig zag the side of the hill that lead up to the lighthouse. You can go up to the lighthouse and back down this way. If you walk up to the lighthouse the first way past the gate, this is the way you will come down.
3. You can enjoy stunning views...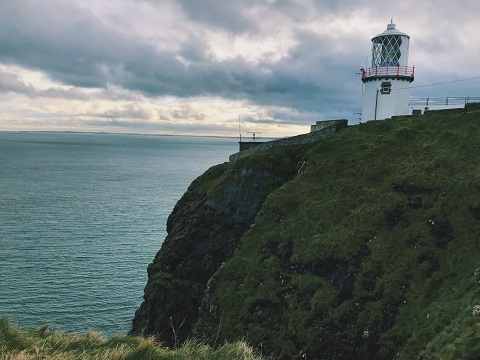 The views are my favourite part. From the lighthouse, you can see other parts of the Causeway Coast in the distance to your left, as well as Scotland across the sea. To your right, there's Bangor and Helen's Bay on the other side of Belfast Lough. The best part: we were able to see dolphins when we looked out at the sea from above! What more could you ask for?
4. ...And embrace local history.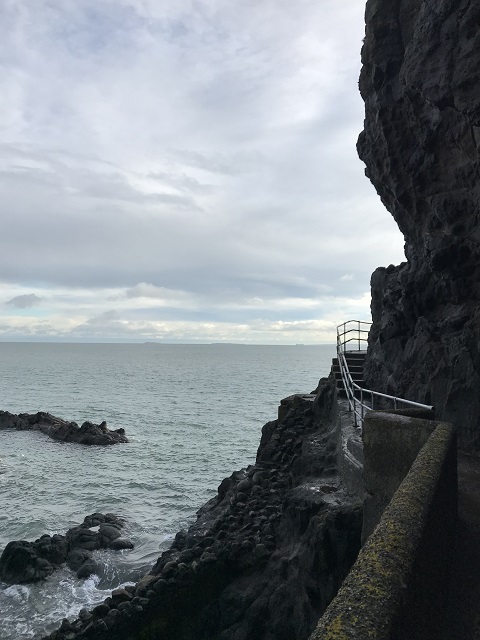 The zig-zag path around the cliffs!
Called "the guardian of Belfast's glory days of shipping", the Blackhead Lighthouse famously guided the Titanic on her maiden voyage from Belfast to Southampton, England. You can even rent a room in the old Lightkeeper's House to stay in, which I am sure offers beautiful views of the Irish sunrise and sunset.
5. It's picture-perfect.
‌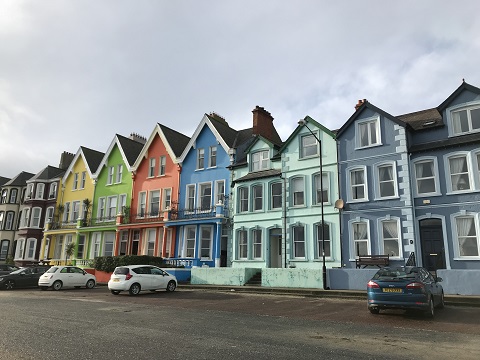 It's as if they were built for Instagram!
The reward for completing such an arduous journey is, of course, dessert. Before you hop back on the train to Belfast, there are plenty of cafes and bakeries in the town to stop in for a cup of coffee and tea along with a pastry or scone. Treat yourself!
Marissa Piccolo

Masters in Global Security and Borders | 1st year | Connecticut, United States of America

Hello! I am from Connecticut, USA, where I grew up and attended university. I spent a semester studying abroad in London, which in large part inspired me to pursue my Masters degree abroad. I studied political science and economics in undergrad, and am a self-confessed political junkie, having worked as a campaign manager and for my Congresswoman back home. I am passionate about learning, travel, meeting new people, and trying new things. In my free time I enjoy reading, running, and exploring around Belfast and the North Coast.

‌
Latest News