A Brief History of Queen's
PORTRAIT OF A UNIVERSITY SERVING ALL OF SOCIETY
For Queen's University, the path to progress over the past 175 years has often been uneven.
There have been many challenges – not only those common to all universities but others unique to a place of such cultural and social complexity.
But the story of Queen's is one of remarkable growth - from 20 professors and 195 students in 1849 to today's figures of 2,400 academic staff and 25,000 students.
It is the story of a changing university landscape but with the iconic Lanyon building at its heart. It is the story of a university with a global vision yet rooted in the region it was created to serve. And it is the story of a university with much more to give.
Dr Andrew Holmes
A Reader in the School of History, Anthropology, Philosophy and Politics, Dr Andrew Holmes' research is in the history of Protestantism. He has been an historical consultant and contributor to a number of documentaries and programmes.
---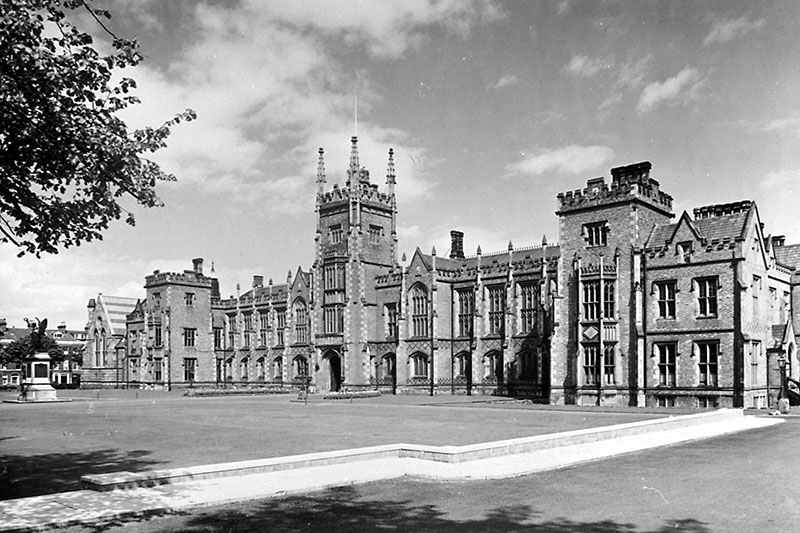 A timeline of the Queen's story
Queen's is one of the UK and Ireland's leading universities and continues to grow its global reputation for teaching and research.
The ninth oldest university in the UK, the beautiful campus symbolises both the rich history and academic heritage of Queen's.
Founded in 1845, Queen's has grown from a small cohort of students to a thriving multi-cultural community of over 4,200 staff and 24,000 students.
Explore some of the key events in the Queen's story.
View the timeline