Welcome from the Dean of Research
Professor Janice Carruthers
Welcome to the Faculty of Arts, Humanities and Social Sciences at Queen's. We are a global University at the cutting edge of research across the arts, humanities and social sciences.
Our disciplinary research excellence is matched by a commitment to interdisciplinary research which is challenge-led and involves intersectoral partnerships outside the academy and interdisciplinary partnerships across many fields including medicine, engineering and the natural sciences. We are proud of the real-world impact we are achieving locally, nationally and internationally.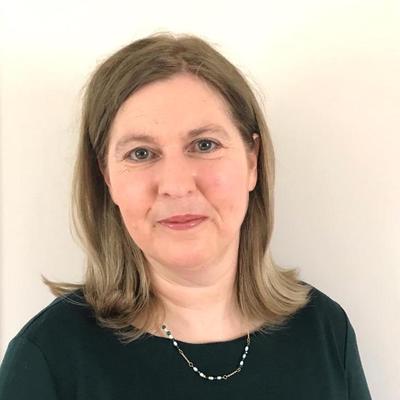 WORLD-LEADING QUALITY
In the most recent Research Excellence Framework (REF 2014), 73% of our research has been assessed as either 'internationally excellent' or 'world-leading' and nearly half (46%) has been judged to be achieving 'world-leading' impact. Seven of our disciplinary fields are ranked in the top 10 for Research Intensity: Anthropology, Modern Languages and Education are in the top while Philosophy, English, Politics and International Studies, as well as Business and Management Studies are all in the top 10. See further details of our performance in REF 2014 by subject area.
Our rankings are based upon one of the highest proportions of staff submitted to the national UK REF 2014 assessment exercise (92.3%) by any university in the UK. Our research is therefore not limited to pockets of activity but underpins all that we do across the Faculty.
We host a large number of research projects, both disciplinary and interdisciplinary, that are funded by UKRI, Horizon Europe, The British Academy, The Leverhulme Trust, The Wellcome Trust and other funders, including Philanthropic awards. Our international research collaborations stretch across several continents and include established and new partnerships in a range of universities across the UK and Ireland.
To find out more about our research, please browse our School and Institute websites below.
OUR SCHOOLS AND INSTITUTES
Our core disciplinary research is organised through 'Core Disciplinary Research Groups' in five Schools:
Schools also facilitate and promote inter-disciplinary research. They are home to a number of internationally-recognised and world leading research centres, including the Institute for Irish Studies that supports research relating to Ireland from disciplines across the University. In addition, the Faculty has a large-scale interdisciplinary Institute that operates across Schools and focuses on addressing key global challenges:
Please browse our School and Institute websites to find out more about our world-leading research.