Supporting you
AHSS Study Abroad and Exchange students
Taking part in a semester or academic year period of study abroad at Queen's gives you access to a range of Queen's support services to help with your transition to studying at Queen's and living in Belfast, similar to a full time degree international student. There may be some differences depending on your immigration status, which are highlighted in this section.

All students can access our Student Wellbeing Service, so if you need to talk to someone or feel you are struggling, they can help.

If you are here for a shorter period of study outside of a semester or academic year, you should contact E: ahssabroad@qub.ac.uk
Student Wellbeing
Supporting Student Wellbeing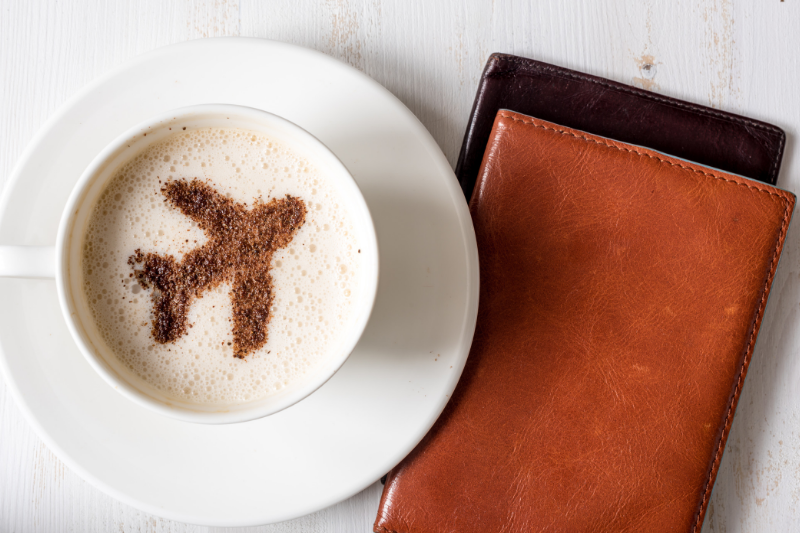 Visa Options
Incoming Study Abroad and Exchange Students
The type of student visa you will need will depend on your nationality and the length of time you plan to spend studying in the UK at Queen's. Our International Student Support team provide guidance to prospective Study Abroad and Exchange students for their visa application.

Currently if you are a citizen of the European Economic Area ( EEA ) and Switzerland you usually will not a require a visa if you enter the UK before 1 January 2021. From the 1 December 2020 most international students who study for less than six months at Queen's will study on a Visitor Study visa, whereas those studying for more than six months will apply to study on a Student Visa.

You will receive guidance on applying for a visa once your application to study at Queen's has been approved.
What visa do I require?
Accessing healthcare
If you need to access healthcare while studying in Belfast, how you access it will depend on a few factors.
The University Health Centre at Queen's is an independent National Health general medical practice located next to the Student Guidance Centre. The practice provides both student-focused and general National Health services. More information on healthcare while studying at Queen's can be found here
However you should be aware that not all AHSS Visiting Students will be entitled to free NHS care. Your citizenship, immigration status and length of time you are studying in the UK will impact on how you access healthcare while living in Belfast. Read below for more information depending on your status.
Please note: All students regardless of immigration status will be able to access COVID-19 testing in Northern Ireland via the Public Health Agency free of charge. You can find out more about COVID-19 here.
EEA / Swiss nationals
The UK's Department of Health has produced a leaflet on Health Care Information for students from the European Economic Area. Non-UK European Economic Area (EEA) and Swiss nationals, and their family, are currently advised to obtain a European Health Insurance Card (EHIC) before coming to the UK to ensure you do not get charged for treatment. Students from countries with which the UK has a reciprocal health care agreement can register with the University Health Centre and may receive free NHS health care as "temporary residents."
Visitor Visa for Study (international students usually studying for less than six months)
If you are an international student studying for less than six months in the UK you are advised to take out private medical insurance as you are not entitled to free general NHS care will be liable for NHS charges for any treatment you receive in the UK. The University Health Centre does not usually have capacity to treat non-NHS patients. You should always firstly check with your insurance to see what private providers in Belfast they cover. Often students will make an appointment with a local private provider such as Kingsbridge Private Hospital which is located on the Upper Lisburn Road, which is on the number 9 Metro bus route.
Student Visa (formerly Tier 4- international students usually studying for a full academic year)
Those applying for a Tier 4 student visa and coming to the UK for 6 months or longer will be required to pay an immigration health surcharge as part of their visa application fee. The immigration health surcharge will entitle Tier 4 students to access NHS care in the UK at no additional cost in the same way as a permanent UK resident. You can register with the University Health Centre and may receive free NHS care.
Read more
Read less
---
Employability and Skills
Your immigration status will dictate if you are able to undertake paid or voluntary work.
If you are a EU/EEA/Swiss national you do not have legal restrictions placed on the hours you work, providing your working hours conform to the EU working time directive, so you may undertake paid or voluntary work.

International students who are studying at Queen's for less than six months on a Short-term study visa are unable to undertake paid or voluntary work. You are however allowed to undertake volunteering activities, but you must be careful these do not meet the definition of voluntary work. All activities advertised by Volunteer SU meet the definition of volunteering, so we recommend you speak with the Volunteer SU team in the first instance. If you are unclear on what meets this definition you should speak with our International Student Support team, who can give advice on your visa and immigration permissions.
International students on a Tier 4 visa are permitted undertake paid or voluntary work, but there may be certain restrictions on this. Please visit the International Student Support webpages here or contact the team for specialist advice on immigration@qub.ac.uk
Careers, Employability and Skills Service
All students have access to services offered by our Careers, Employability and Skills team. You can request a one to one appointment with a specialised Careers Consultant via MyFuture, the QUB digital platform which advertises employability opportunities to students.
On Campus Jobs
If you are eligible to work in the UK then you can register with Queen's Oncampus Jobs. They will keep you informed of jobs both on and off campus. You can also look for jobs in local newspapers or online.

Volunteer SU
Volunteer SU is part of the Queen's Students' Union and volunteering is a fantastic way to meet new people, engage with your adopted community, develop your employability skills, as well as get the feel good factor of giving something back! For students here for only one semester, we recommend the Handy Helpers scheme, which is a great way to get involved in volunteering with flexible one-off opportunities, with no long term time commitment.
Read more
Read less
---