£7m project to shape and develop future of electromagnetic science and technology
Queen's University Belfast researchers will play an integral role in a new £7 million project which will shape and develop the future of electromagnetic science and technology.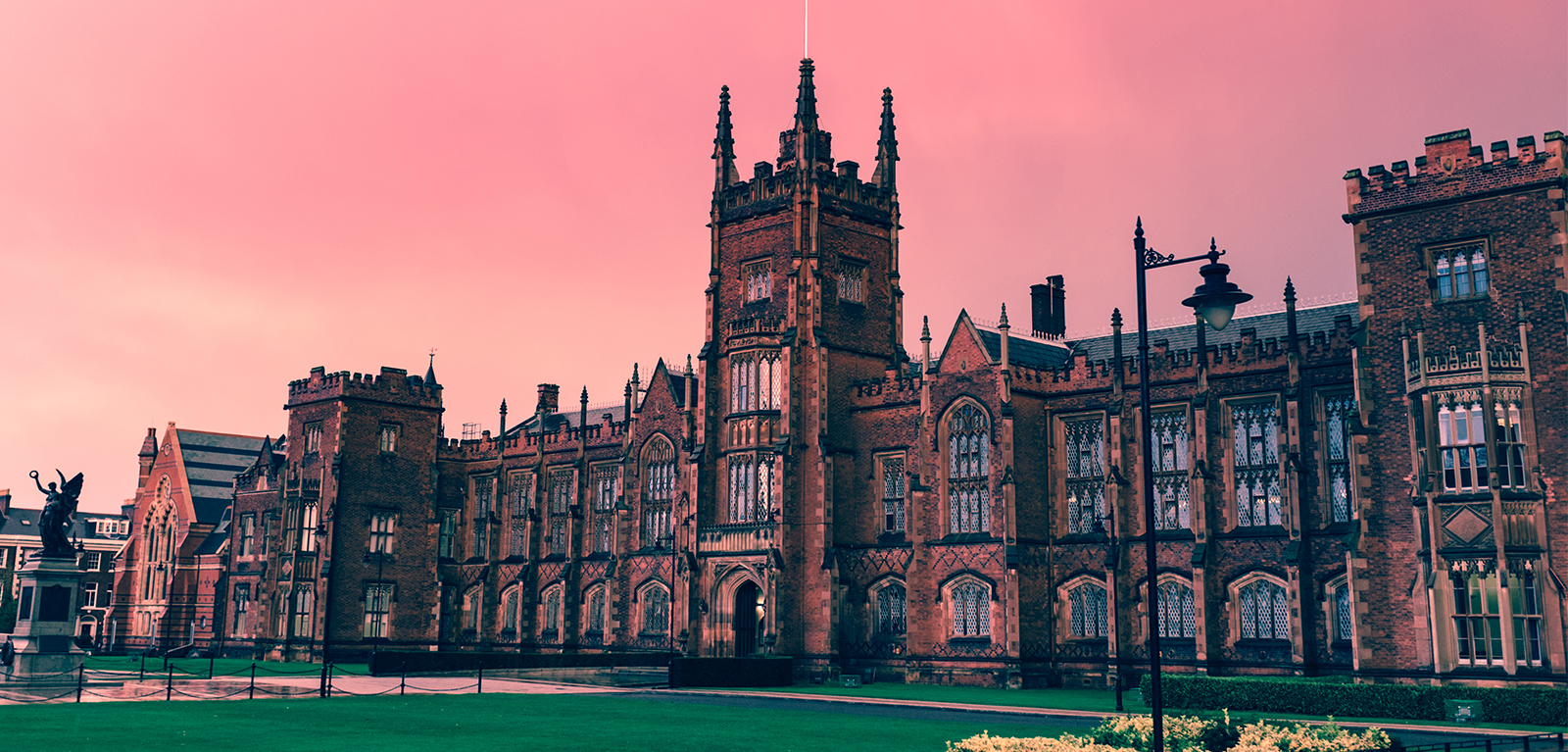 The news comes after the Defence Science and Technology Laboratory (Dstl) has announced the investment in the Electromagnetic Environment (EME) Hub. The EME Hub is a centre of excellence led by academics working in collaboration with industry partners to drive innovation in electromagnetic activities.
The electromagnetic environment is critical to defence. Many devices are designed to operate at defined frequency and operating bandwidths and this enables wireless communications, satellite links and other technologies.
The focus of the EME Hub is on generation-after-next capability for the wireless delivery of offensive and defensive effects – the ability to degrade, deny, destroy, deceive and disrupt – and assessing the impact of these effects. It will also concentrate on the synchronisation and coordination of wireless activities across deployed assets regardless of defence operating domains (air, space, land, maritime, cyber and electromagnetic).
The Hub also has a mandate to grow the science and technology (S&T) community and to contribute to development of specialist skills and education. Led by Loughborough University, Queen's is part of the academic consortium along with Queen Mary University of London, the University of Leeds and the University of Glasgow.
Using the Centre for Wireless Innovation's world-leading millimetre-wave research facilities, the researchers at Queen's will play an integral role. They will be developing cutting-edge radio frequency (RF) devices, communication systems and other technologies which all cover different sections of the electromagnetic spectrum.
The Queen's researchers will also help train and develop the next generation of experts in this area, with the EME Hub planning to recruit at least 17 PhD students and five Post-Doctoral Research Assistants.
Dr Okan Yurduseven from Queen's University Belfast says: "We are delighted to have been awarded this funding and to be part of the EME Hub.

"This project will create a sustainable ecosystem for electromagnetic research and it will also help to ensure outstanding research is delivered. This will have a positive impact on the future of electromagnetic science and technology but it will also have immediate applications for the military and defence sectors.

"I am pleased that the project will also help to address a shortage of talent in this area within the UK – this will help us to sustain our world-leading role as a powerhouse for electromagnetic research right across the globe."
Dr Muhammad Ali Babar Abbasi from Queen's University Belfast comments: "It's an honour to be part of this project. Electromagnetics, as one of four fundamental forces of nature, is a crucial element in various engineering fields with applications in defence and the military. We are keen to make the Hub a launch pad for translating original ideas into practice, aiming to maintain the UK's lead position in electromagnetic research."
Through the Consortium, Queen's University researchers will work alongside experts from Queen Mary University of London, University of Glasgow, Leeds University, Loughborough University, and industry partners such as BAE Systems, CENSIS, Hensoldt UK, Kromek Group, Leonardo, MBDA Missile Systems, the National Physical Laboratory and QinetiQ.
Media
For media inquiries, please contact emma.gallagher@qub.ac.uk