Dedicated volunteer graduates from Queen's and looks forward to making a positive impact on society
Dedicated student volunteer Paddy Martin is celebrating as he graduates today (28 July) with an MEng Chemical Engineering from the School of Chemistry and Chemical Engineering at Queen's.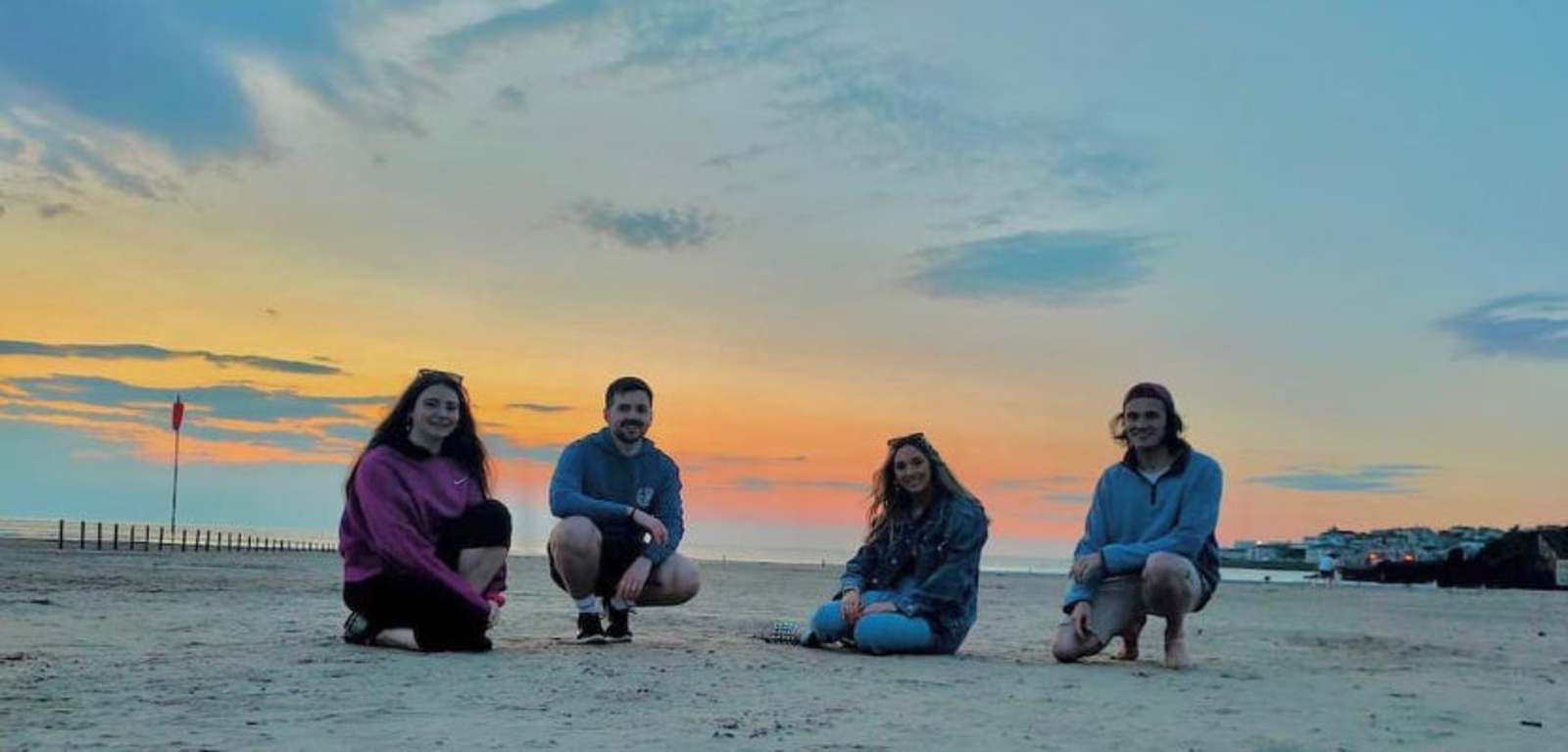 Paddy, who is from Dunloy, Co. Antrim, took a gap year before starting University but broke his leg and took another year to recover. Now graduating from Queen's, Paddy says he is beginning his new chapter in life with a "fire to change the world".
During his time at Queen's, Paddy was a dedicated volunteer on the IAESTE (International Association for the Exchange of Students for Technical Experience) programme. He was Captain of Queen's Men's Rowing Club as well as co-founder and Vice-President of Queen's Foodies and Treasurer of Engineers Without Borders Belfast.
As well as leaving university with a degree, Paddy says he is leaving with a new perspective on life. He says: "After my time at Queen's, I can now confidently say I know what is important to me and that is working with others to do small things that can help in big ways.
"Being a volunteer for IAESTE has been extremely rewarding. It's amazing when you pick up an international student at the airport on a rainy day and something as simple as a smile, a cup of tea and toasted wheaten can really turn their day around and put them at ease in a strange country. A kind word or gesture can really make all the difference to someone's day."
Paddy adds: "I'm very fortunate to be where I am and have such a strong support network. I put a lot of this down to my experience at Queen's and the opportunities that it has given me, as well as the people I have met along the way.

"Just after lockdown I joined a new group called Sunrise Social North Coast. It's a great initiative organised by Queen's graduate Chloe Mullan. The whole iniative was started to improve mental health by socialising in a socially distanced manner to watch the sunrise in different locations.

"It's really great for helping meet new people and blowing the cobwebs from your social skills after a year in lock down - sure what else would you be doing at 4.30am! It shows the impact you can have when you put yourself out there and connect with like-minded individuals."
Paddy is currently working as a paddle sports instructor at Ballintoy Harbour but is beginning a new role as a Manufacturing graduate for WuXi Vaccines in Dundalk in September.
He says: "Chemical engineering has pushed me to grow in every way possible and has prepared me for going out and having a positive impact in society. I'm looking forward to getting started in my new role."
Media
Media enquiries to Queen's Communications Office on Tel: (028) 9097 3091 or email: comms.office@qub.ac.uk