Pupils invited to explore the world of smart computing with Queen's University expert
Developments in smart technologies are set to create many new job opportunities over the next decade and pupils and their parents can find about them from an award-winning Queen's University Belfast science communicator at a free online event.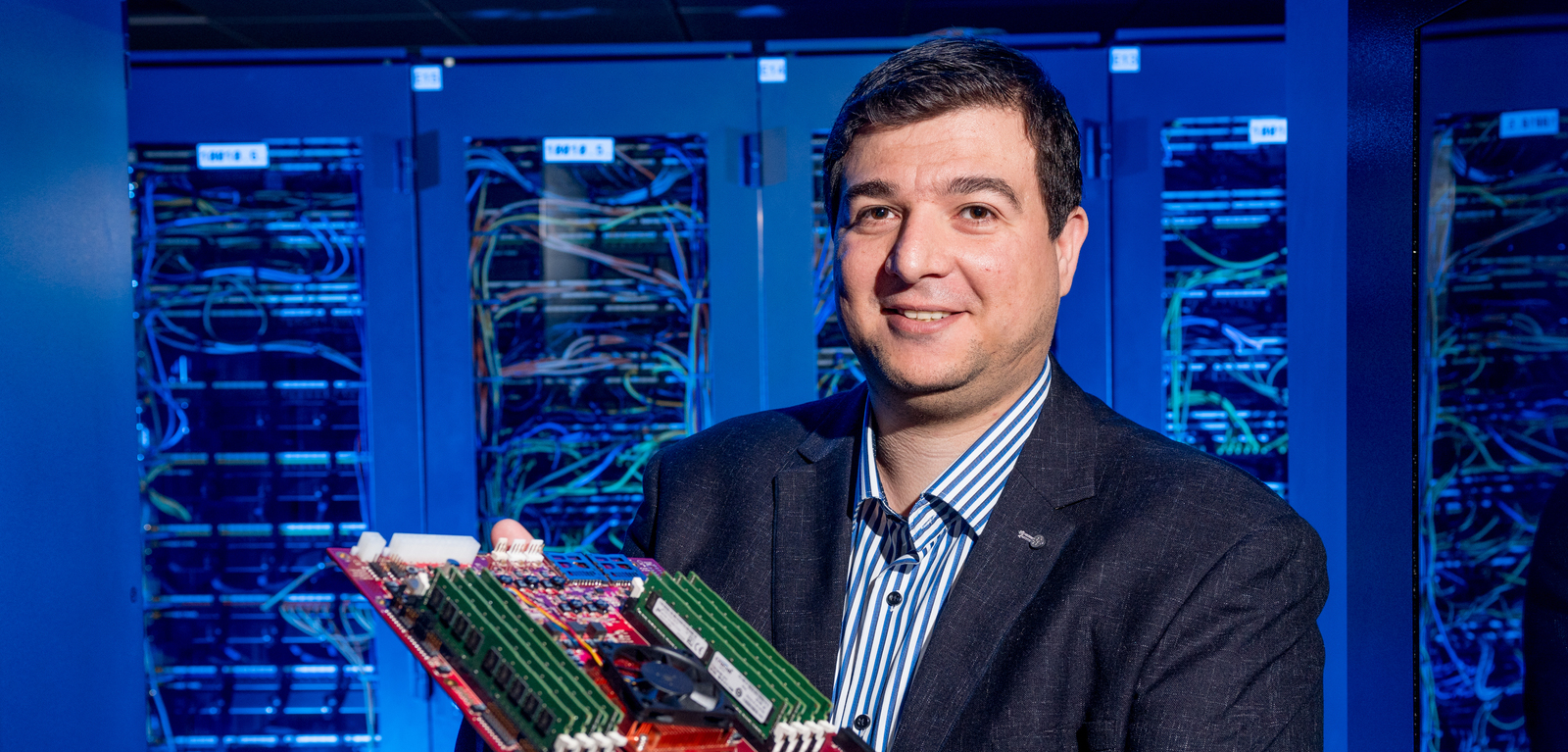 As part of the 2021 Northern Ireland Science Festival series of digital events, Dr Georgios Karakonstantis, Senior Lecturer at The Institute of Electronics, Communications and Information Technology (ECIT) at Queen's, is hosting an event entitled 'Imagining a world with smart computing technologies' to introduce pupils aged 14 and over to the new Smart World and the career opportunities in computing it offers.
Taking place on Tuesday (23 February), it's an opportunity to hear about how regions are being transformed into Smart Cities with Internet-of-Things, improving the way we live and work and creating a new global market based on smart computing technologies.
The event is part of Dr Karakonstantis' 'Get Smarter' initiative, for which he received an Ingenious Award from the Royal Academy of Engineering for engaging audiences about engineering concepts in creative ways.
More than 400 parents and pupils have already attended his sessions where he provides insights into the exciting work and careers of computer scientists and engineers, through a collaboration with W5 Discovery Centre.
Experts from ECIT, a global research institute of Queen's University, as well as industry experts, are involved in 'Get Smarter', showing how their work contributes towards the transformation of Belfast region into a 'Smart City' and inspiring others to consider similar careers.
Dr Karakonstantis said: "Cities and industries around the world are going to be transformed via new smart technologies over the next decade.

"To enable this transition, computer scientists and engineers need to inform the public about the opportunities and stimulate more people to follow a career in computing.

"By opening the virtual doors of our university during this unprecedented period, we hope to reach out to many people in Northern Ireland and inspire the next computing innovators and computing ambassadors."
Also as part of the Northern Ireland Science Festival, until February 21, Dr Karakonstantis is running 'Launch your Computing Journey with Fun Coding Missions' events for younger pupils. P5 to P7 pupils from more than 10 primary schools across Northern Ireland have been taking part by coding their hero and having him or her complete fun online missions.
Information about all events is available at www.nisciencefestival.com. The 'Imagining a world with smart computing technologies' event takes place from 5.00 - 6.00pm on Tuesday 23 February.
Visit the festival website or email getsmarterni@qub.ac.uk for booking details.
ENDS...
Media
Media enquiries to Queen's Communications Office on email: comms.office@qub.ac.uk or Tel: (028) 9097 3091.