Queen's teams up with Oliver Jeffers and creative partners to create 10km model of the Solar System
An epic 10km scale model of our solar system is being created by Oliver Jeffers and experts at Queen's University's Astrophysics Research Centre.
The Our Place in Space project, which has been launched today, is being led by the Nerve Centre with creative partners from the worlds of science, technology and the arts. It was commissioned by UNBOXED with Belfast City Council and is part of a ground-breaking UK-wide celebration of creativity in 2022.
Designed by artist and children's author Oliver Jeffers and supported by Professor Stephen Smartt from Queen's University's Astrophysics Research Centre, the unique 10km sculpture and walking trail will illustrate the size and scale of our solar system.
It will encourage the public to think of our place in the Universe and the outdoor project will be accompanied by an AR app, and a range of educational and cultural events across Northern Ireland.
Beginning next April, the trail will travel from Derry-Londonderry to Divis and Black Mountain, Belfast and to the Transport Museum and the North Down Coastal Path, as well as a riverside location in Cambridge.
Professor Smartt comments: "It is difficult to visualise and appreciate the scale of the Universe. Our own solar system is only a tiny part of our Galaxy, yet its dimensions are colossal. Working with a group of creative people has given me a different perspective on how to communicate the enormity of space and our Earth's place within it.
"We want it to be a fun outdoors experience - get outside and walk the solar system and feel how big it really is, and how tiny the Earth is in comparison. We're also developing an education programme in schools to encourage creative thinking and scientific knowledge. How we share and protect our planet in the future is vital for our existence. Thinking imaginatively, informed by science, is how humanity will solve big problems."
The collaboration behind the project includes the Astrophysics Research Centre at Queen's University Belfast, National Museums NI, NI Science Festival, Big Motive, Taunt, Microsoft, Jeffers & Son, Dumbworld, Live Music Now, Little Inventors, National Trust and Urban Scale Interventions.
UNBOXED: Creativity in the UK will bring people together and reach millions through free, large-scale immersive installations and globally accessible digital experiences in the UK's most ambitious showcase of creative collaboration.
Central to UNBOXED are extensive learning and public participation initiatives that will reach hundreds of thousands of school children, young people and communities throughout 2022.
Professor Stephen Smartt
School of Mathematics and Physics
Featured Expert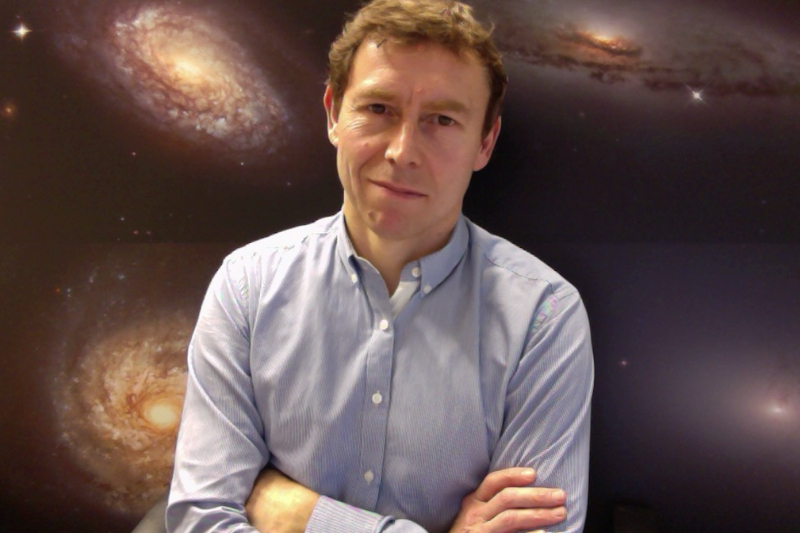 Professor at the Astrophysics Research Centre
Astrophysics Research Centre, School of Mathematics and Physics
Media
For media inquiries, please contact emma.gallagher@qub.ac.uk