International Women's Day is an opportunity to celebrate the women who have influenced, supported and inspired us and this year the FMHLS Gender Equality Team wanted to celebrate the women who have inspired our staff and students in their personal life and professional career. We were delighted to receive the following submissions: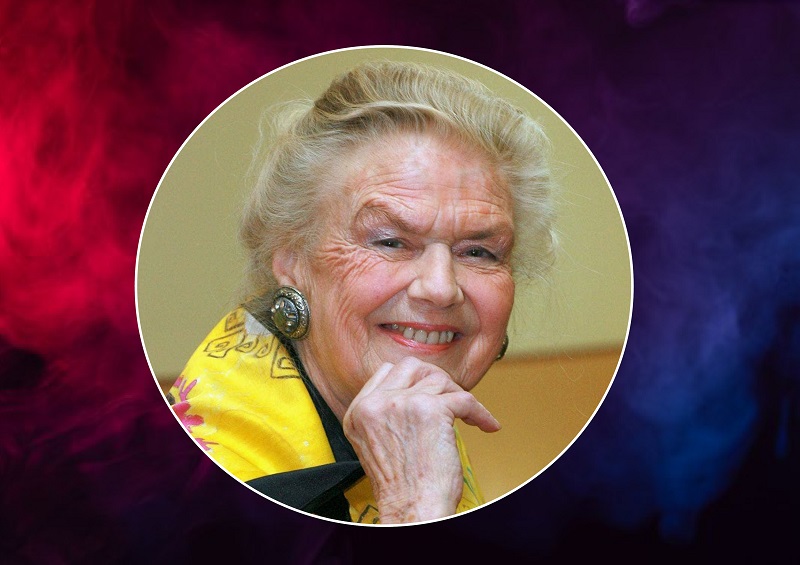 SHEILA KITZINGER
WHY AND HOW HAS THIS WOMAN INSPIRED YOU?
"As a 17 year old, thinking about my career options, I stumbled across Sheila Kitzinger's book "Women as Mothers" in my local library. As a social anthropologist, Sheila explored the experiences of women in the Israeli Kibbutz and this opened my mind to another world where women were revered for their childbearing capabilities and engaged in traditions and practices that optimized childbirth. I was hooked!
I knew then that midwifery was the career that I wanted to pursue and set out to read more of Sheila's work. Fast forward 6 years to me as a midwifery student where Professor Sheila Kitzinger was the honorary Professor at the University I attended. It felt that it was meant to be! Sheila was a fearless champion of women's rights in childbirth and the impact that birth can have on women's long-term health and wellbeing. Her work has inspired my interest in Public Health and childbirth and continues to have an influence despite her death in 2015."
Submission by Dr Lorna Lawther
School of Nursing and Midwifery
Read more
Read less
---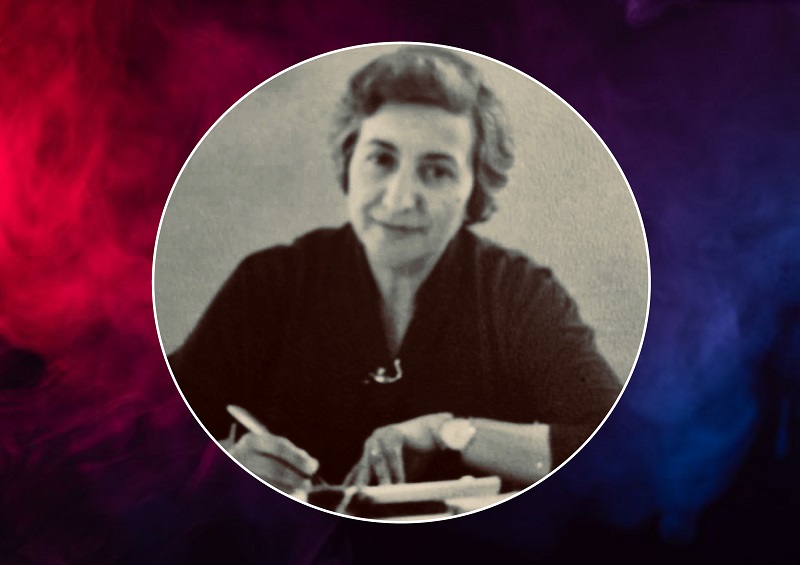 ESMAT KAMEL
WHY AND HOW HAS THIS WOMAN INSPIRED YOU?
"As a 16 year old pupil, thinking about my career options, I had a discussion with my grandmother, Mrs Esmat Kamel. She kindly shared with me her experience, working as a teacher. She lost her dad at the age of ten, who died while treating patients in an epidemic. Despite being an orphan, she was able to have a very successful career. In 1929, overseas education opportunities for women were very slim. As a young woman in her early 20s, she travelled alone from Egypt to London to join the Royal Drawing Society of Great Britain and Ireland with the aim of learning how to teach drawing for educational purposes.
A few years later, she obtained the Bronze Star on her work at the Royal Drawing society's exhibition.The degree enabled her to promote the teaching of drawing and to enhance the great role of a teacher in schools at her home country. Along the years, she had a tremendous impact on the education system.
I was very inspired by her great achievements especially that female leadership positions were very few at that time. She was a teacher that made a world of difference in students' lives by her devotion to her job and strong classroom presence. I learned from her that empathy and understanding from a teacher can directly impact a student's learning. She made me aware that one of the key skills for a good teacher is a dedication to continued education and that part of being an effective teacher is sharing best practices with others. She highlighted that patience is one of the most important skills to practice, whether managing classroom behaviour, working with colleagues with different views, or communicating student issues. She was a role model for me. I knew then that teaching students was the career I wanted to pursue. Her work has inspired my interest in teaching and continues to have a great influence on me despite her death in 1993.
The below photograph of my grandmother was taken in 1950. She is the lady in the white dress standing next to King Farouk 1, the ruler of Egypt and Sudan at that time. His full title was 'His Majesty Farouk 1, King of Egypt and the Sudan'. This picture demonstrates the educational leadership role of my grandmother in her home country."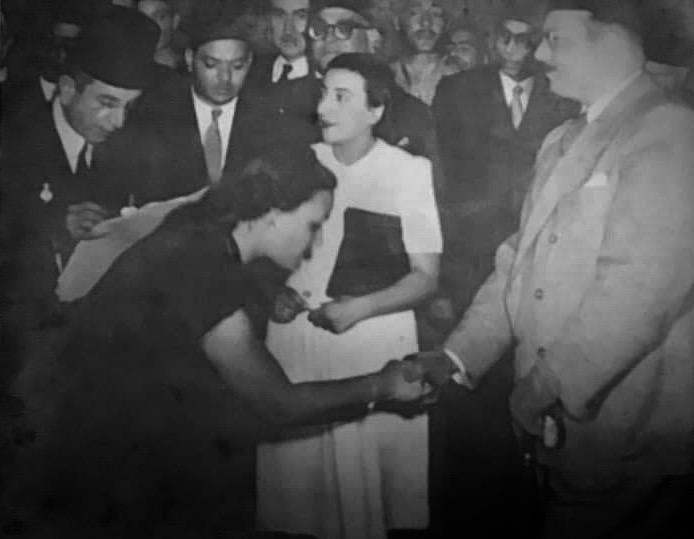 Submission by Dr Eiman Abdel Meguid
School of Medicine, Dentistry and Biomedical Sciences
Read more
Read less
---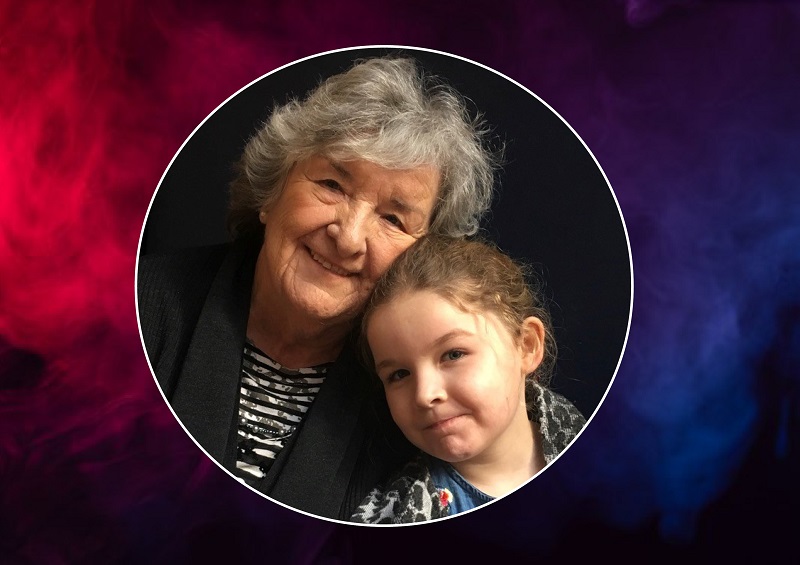 MARY GILPIN
WHY AND HOW HAS THIS WOMAN INSPIRED YOU?
"My mum, Mary Gilpin, worked as a Probation Officer in Glasgow before moving across to Belfast to get married. Although she stopped working officially, in that she didn't get paid, she got involved in the care and resettlement of offenders, which led to her being a member of the Board of Visitors at the Maze, establishing a hostel for ex-offenders, becoming a Sentence Review Commissioner as part of the Good Friday Agreement and a member of the Parole Board.
Somewhere in the middle of this, she completed a BA (Hons) with the Open University. Mum is a brilliant listener, and I think she has a deep appreciation for people's "story" - their background, concerns and personal challenges. In our house, the phone was always ringing, and it could be anyone from a recently released offender, to a governor at the Maze, to a neighbour, but Mum actively listened to them all. She never shied away from demanding change, even if that change was slow and took a long time to come. Now retired, she's discovered a new career as Granny to 3 granddaughters, where her active listening skills are definitely put to the test!"
Submission by Dr Deirdre Gilpin
School of Pharmacy
Read more
Read less
---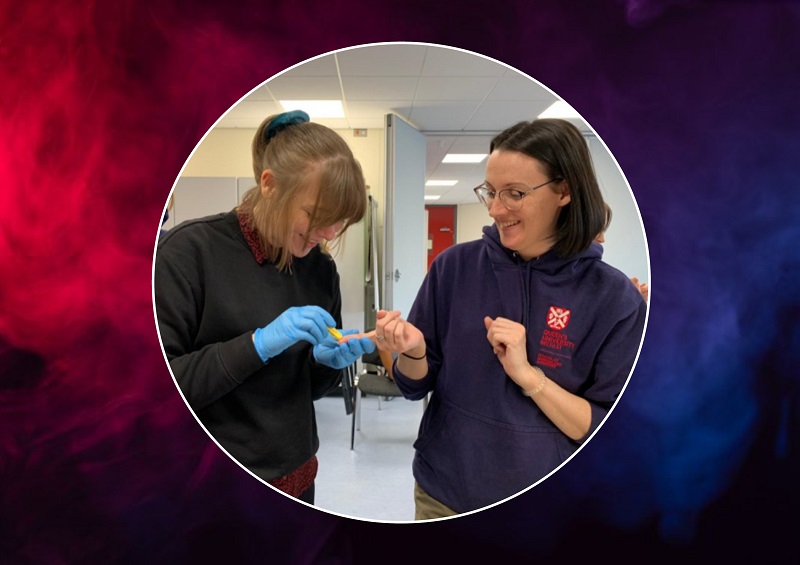 DEBBS McNABB
WHY AND HOW HAS THIS WOMAN INSPIRED YOU?
"Debs is the true definition of midwife and I am beyond privileged to know and be on this journey with this woman. Debs gives everything to her children, family, friends, degree, projects and especially the women in her care. Debs should be unbelievably proud of the Student Midwife she is, the professional she is becoming, and everything she has done in the past three years for the degree, herself, and those around her.
Debs is passionate, caring, thoughtful, funny, giving, patient and talented. From cooking to crafting, baking to botanics, her skills are many and wonderful. Her midwifery ethos and dedication to empowering women inspire me and I have seen and heard how much women (including me) appreciate her care. I have been so lucky to see her and her children grow in the last three years, and the love and life she has created is beautiful. To know Debs, learn from her and feel her love is incredible and she deserves to be celebrated not just today, but everyday. Thank you for everything, Debs. Never forget how inspirational you are!"
Submission by Clíodhna Devlin
School of Nursing and Midwifery
Read more
Read less
---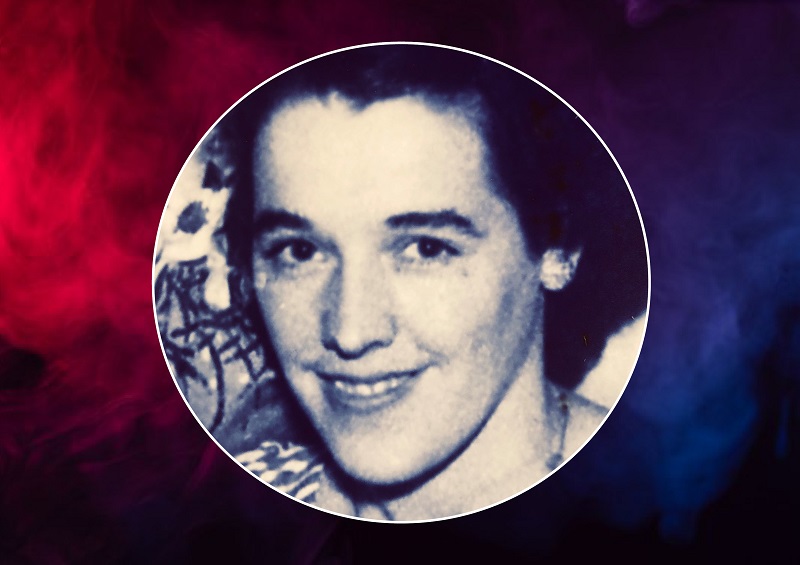 ISOBEL O'KANE (McILVAR)
WHY AND HOW HAS THIS WOMAN INSPIRED YOU?
Isobel O'Kane (McIlvar) was a great inspiration to me and many others as she had a positive impact on many people throughout her life. She was the oldest girl of ten children, qualified as a nurse in 1957, married Joe, was a wonderful mother of three boys and three girls and 15 grandchildren.
A very thoughtful, caring and compassionate woman, not only to her family, the patients she met, but to many members of the community, as she went out of her way to care for individuals when they were ill, had a new baby, were bereaved…
A memorial, to my mammy. x"
Submission by Dr Maria Healy
School of Nursing and Midwifery
Read more
Read less
---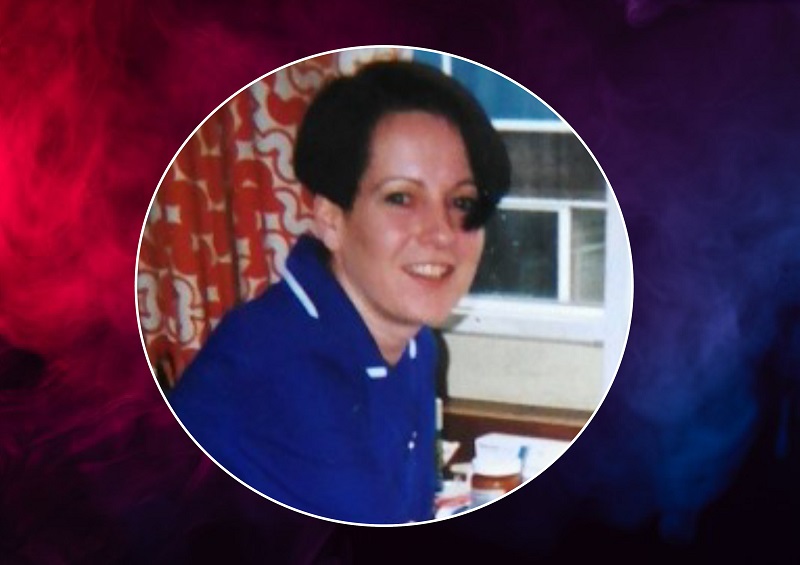 COLLETTE CARVILLE
WHY AND HOW HAS THIS WOMAN INSPIRED YOU?
"Today on IWD (and daily) the woman who inspires me is my mother! Growing up I watched my mother flourish in her vocation as a Children's Nurse. When she came home after a day at work, I saw the devotion she had for her own children but also for her career and young people.
I always hoped that I would pursue a career within health care growing up and she knew this also. Ultimately, she wanted the best for me and remaining unbiased she encouraged me to follow my heart in whatever profession that may be.
I chose Midwifery as it was the profession that I felt called to do but she remains my inspiration every day. I wanted to have the same passion for my chosen career that she had for hers, to provide the best holistic care for women and neonates and come home at the end of the day with job satisfaction having made a difference in those lives.
I am so grateful to her for encouraging and supporting me to follow my heart and where my interests lie. I hope to have a happy and rewarding career for over 40 years as she did hers."
Submission by Maeve Carville
School of Nursing and Midwifery
Read more
Read less
---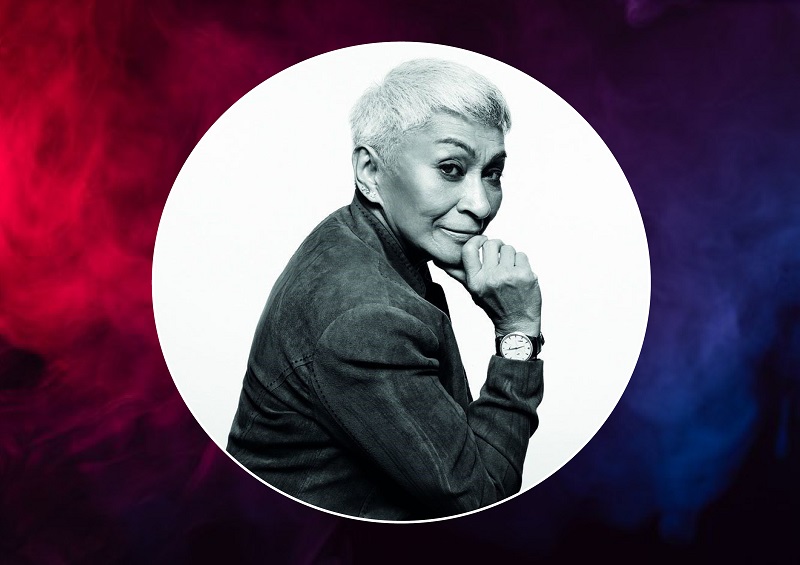 DATUK DR MAZLAN OTHMAN
WHY AND HOW HAS THIS WOMAN INSPIRED YOU?
"If you are the best, surely there will be someone who follows behind and catches up with you. If you are unique, however, you have no competition."
"These words from Malaysia's first astrophysicist struck and stuck with me ever since. This woman was appointed not once — but twice — as Director of the United Nations Office for Outer Space Affairs (UNOOSA), an international expert unit contributing toward global cooperation in the use and exploration of space and related technology. She took an unconventional path to the stars, fought gender conventions and expectations to become Malaysia's first astrophysicist.
She never passed an opportunity thus taking the opportunity and running with it. Despite eschewing family expectations and conventions, she followed her heart and found her way."
Submission by Dr. Adone Tielenius Kruythoff-Mohd Sarip
School of Medicine, Dentistry and Biomedical Sciences
Read more
Read less
---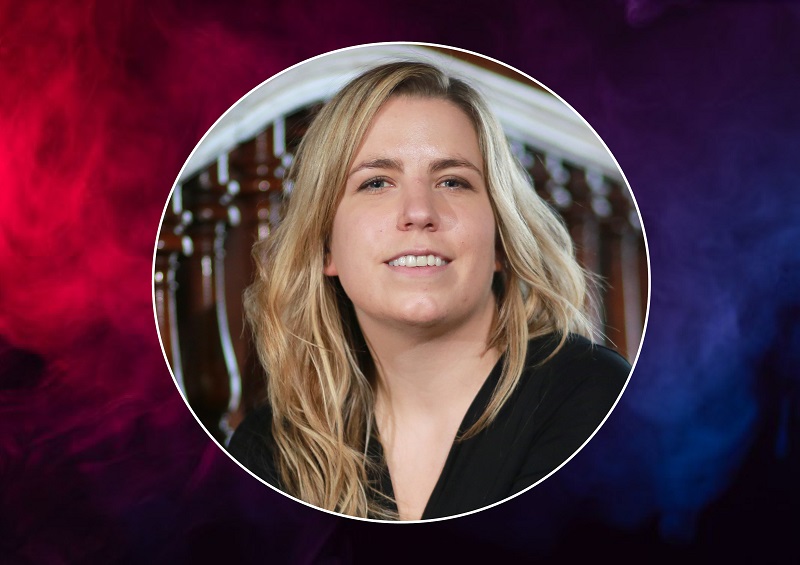 PROFESSOR HELEN COLEMAN
WHY AND HOW HAS THIS WOMAN INSPIRED YOU?
"Professor Helen Coleman is the Lead of the Cancer Epidemiology Research Group in the Centre for Public Health, taking up the mantle following the untimely passing of Prof Liam Murray in 2018. Helen embodies a strong ethos of early career mentorship and the Research Group continues to expand; now consisting of 27 members including academic staff, Postdocs and PhD students with nationalities spanning eight different countries including China, Vietnam, Uganda, Brazil and Turkey.
Helen leads with positivity and compassion and is developing new forms of leadership within the University - something which is especially important for early career researchers to see.
Helen's support has been instrumental in my own career development; she is always on hand for advice or a little nudge of encouragement, not to mention she has the best Twitter memes!"
Submission by Dr Úna McMenamin
School of Medicine, Dentistry and Biomedical Sciences
Read more
Read less
---

PASSIONATE AND ACCOMPLISHED CYCLIST, DR LOUISE CARSON FROM THE SCHOOL OF PHARMACY TELLS US ABOUT THE WOMEN IN THE PREDOMINANTLY MALE SPORT OF CYCLING WHO HAVE INSPIRED HER:
"I was recently asked if there were any women who have inspired me, and after some thought, I realised that, yes, a could write a list of lots of women who, over the years I have looked to as role models, and whose success has inspired me. As a female scientist many of these role models have been other female scientists and academics, but the list does not end there.
Anyone who knows me will be aware that, when I shut down the laptop on a Friday evening, I am a big cycling enthusiast, often spending most of my weekend roaming the rural roads across Northern Ireland with my cycling club. My involvement in this sport is something that has definitely changed my life for the better. Besides the fitness benefit, it also develops mental determination and resilience (something that's essential on a 100 mile ride in inclement weather conditions!). On a club cycle I am most definitely outnumbered by the men – in a group of 12 cyclists there may only be 1 or 2 females (but those females are certainly not less capable - we can certainly hold our own when the going gets tough!)
The situation in amateur cycling is reflected in the professional sport. As with many sports, cycling is traditionally very male dominated, and gender equality is lagging behind the improvements seen in other areas of life. There is currently a huge debate about this issue in the cycling community, which has recently become more focused in the lead up to International Women's Day.
A popular cycling magazine, Rouleur, has this month published its first ever all-womens' edition. This has already outsold every other edition in the publication's history. Incidentally, the guest editor, Orla Chennaoui, is a successful sports journalist, former athlete, trained lawyer, Draperstown native, and QUB alumni. On reading through the pages of the magazine, it struck me how determined and driven these women are in the face of continuing inequalities.
Most people will have heard of the "big" names in cycling, such as Stephen Roache, Eddy Merckx, Lance Armstrong, Bradley Wiggins, and Chris Froome, to name but a few. Let me introduce to you a few truly inspirational women cyclists. While their successes have been in the sporting world, their drive and determination are still relevant to any walk of life."
Louise's Inspirational Women:
BERYL BURTON: Beryl was an English racing cyclist who dominated women's cycling in the UK. In 1967, she set a new 12-hour time trial record of 277.25 miles – surpassing the men's record by 0.73 miles and was not superseded by a man until 1969. While setting the record she caught and passed Mike McNamara who was on his way to setting the men's record. She is reputed to have given him a liquorice allsort as she passed him. Apparently McNamara ate the sweet.
DERVLA MURPHY: On her 10th birthday, her parents gave her a 2nd hand bicycle. On a steep hill near her home, she looked down at her legs and thought "If I went on doing this for long enough I could get to India". In 1963 Murphy set off on her first long-distance bicycle tour, a self-supported trip from Ireland to India. Taking a pistol along with other equipment, she passed through Europe during one of the worst winters in years. Her journal was later published as her first book Full Tilt: Ireland to India with a Bicycle. Now in her 80s, she continues to travel and remains passionate about conservation, bicycling and beer.
SHANAZE READE: Shanaze had a complicated home life in her formative years. She was raised by her grandparents in Crewe in the 1990s and money was tight. At the age of 10, she discovered BMX and as a junior BMX racer went on to win five British, eight European, and three World Championships. In 2005 she was the only female to compete with the men in the national series, when she was only 17 years old. During her training for the 2008 Olympics, she diversified her participation in the sport, taking up the discipline of track cycling, reportedly much to the amusement of the head coaches at Team GB. "They were laughing at me", she recalls, but "a bike is a bike. Just get on and rip it". Within 3 weeks she qualified for the squad. Within 5 weeks she was World Champion.
LIZZIE DEIGNAN: Lizzie is currently one of the UK's leading female cyslists and was the world road race champion in 2015. She took some time out from cycling in 2018 to give birth to her daughter, and has returned to the sport in winning style, finishing 2020 as the number one rider in the Women's Tour. Lizzie is often regarded as a spokesperson for gender equality, and has been quoted as saying "it's clear that there is an inequality in our sport, otherwise I wouldn't be constantly asked about it". Lizzie has spoken of casual sexism that happens everyday life, but often goes unnoticed. Of her win at La Course (the womens' event at the Tour de France), she remembers "I won a watch, which was lovely, but it's a man's watch. I didn't even realise. I was like, well this is alright, I'll give it to Phil [her husband]. He was like: you won a man's watch at a womans' race? That's bad, isn't it? I had just done a bike race so I was too tired to really notice at the time…".
And finally, a quote from Fran Millar, Founding member of Team Sky and former CEO at Team Ineos:
…leave the ladder down. I think as a woman in industry and in any walk of life, you have a responsibility to make sure that you are fostering an environment that is fair and equal, where there is parity and not a pay gap, where people get the same opportunities…""