Vice-Chancellor's Update - December 2020
This is my final update of 2020 in what has been an unprecedented and challenging year for everyone.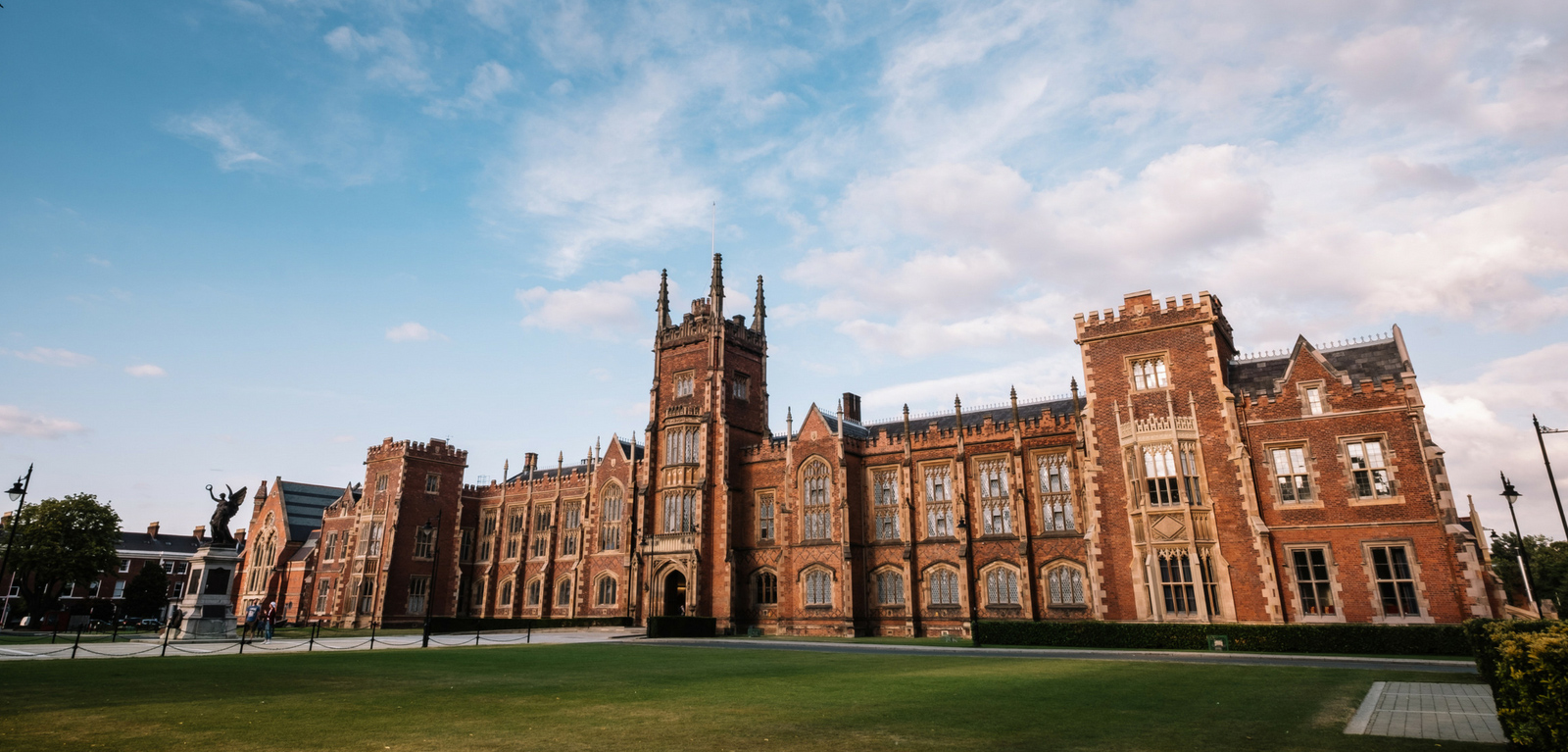 As I reflect on the past year, I am extremely proud of what we have achieved as a Queen's community – from our researchers playing their part in global efforts to understand COVID-19 to our staff and students adapting, rapidly, to new ways of working and learning. Throughout the year, there have been countless examples of Queen's staff who have gone above and beyond in their support for students, colleagues and wider society. Recognising all these efforts is important and so it was wonderful to see so many nominations submitted by staff and students for this year's Staff Excellence Awards. Over 310 nominations representing all Schools and Directorates were received this year – the highest number ever submitted. This week, we will also recognise the achievements of those staff involved in research activity through the Vice-Chancellor's Research Prizes. The winners of the Awards, which recognise and reward research excellence at the University, will be announced online over the course of the week.
So many of our celebrations this year have moved online. Last week, I was delighted to join a virtual celebration of our continued outstanding success in the Athena SWAN Awards as we marked the renewal of our Institutional Silver Award, and awards to a numbers of our Schools, including a Gold Award for the School of Medicine, Dentistry and Biomedical Sciences. This week, our virtual graduation ceremonies will celebrate the achievements of our graduating students who have completed their studies under challenging circumstances. The ceremonies come just a few weeks after the University awarded Honorary Degrees to the Presidents of the four Learned Societies as part of a special virtual event to mark the 175th anniversary of the foundation of the Queen's Colleges in Belfast, Cork and Galway and the beginning of our history as a University. The event featured messages from HRH The Prince of Wales and our Chancellor Hillary Rodham Clinton. The event is still available to view via the following link www.qub.ac.uk/175.
As part of our 175th celebrations, we also launched a dedicated website which includes an anniversary podcast series about some of the Queen's people who have made a difference across the world over the past 175 years. I am extremely grateful to those members of staff who participated in the podcasts and helped to bring the history of our university to life. One of them was Professor Glenn Patterson, Director of the Seamus Heaney Centre, who presented a podcast on Seamus Heaney and our proud history of writing talent. The Seamus Heaney Centre continues to inspire new generations and earlier this month, I was delighted to learn that Queen's lecturer Stephen Sexton had won the Rooney Prize for Literature 2020 for his first collection of works, Oils & If All the World and Love Were Young. Many congratulations to Stephen on winning this prestigious prize which is awarded annually for an outstanding body of work by an emerging Irish writer under 40 years of age.
In other good news, we retained our top position in an Entrepreneurial Impact report published by Octopus Ventures last month. The ranking measures UK universities' effectiveness in terms of their production of intellectual property, creation of spinout companies, and successful exits from such spinout companies, relative to their total funding. This is the second year running we have been named number one in the report, with our highly effective approach to developing spinouts, highlighted as a key strength.
As we look ahead to 2021, there are still many uncertainties, but I hope with the successful roll-out of the vaccination programme that we may be able to return to a familiar way of life in the near future. As a university, we are continuing to plan for the future and are in the process of finalising our new Strategy for the next ten-year period. Strategy 2030 will be key to position us for the recovery from the pandemic and how we help address the socio-economic impact on our society. Your input as we finalise our Strategy is really important and I am grateful to those of you who have already shared your constructive feedback through our web-based engagement or by attending one of the virtual all-staff sessions. There will be two further sessions in the New Year and the web-based engagement will remain open until January, so there is still plenty of time to share your thoughts on our strategic direction. I look forward to hearing from you.
In the meantime, I would like to thank you for the patience, dedication and professionalism you have shown throughout this challenging year. I hope you will all enjoy a relaxing and healthy Christmas.