Vice-Chancellor's Update - March 2021
It's hard to believe that we are already in March and, like much of 2020, the first couple of months of 2021 have been an extremely busy period for all our staff.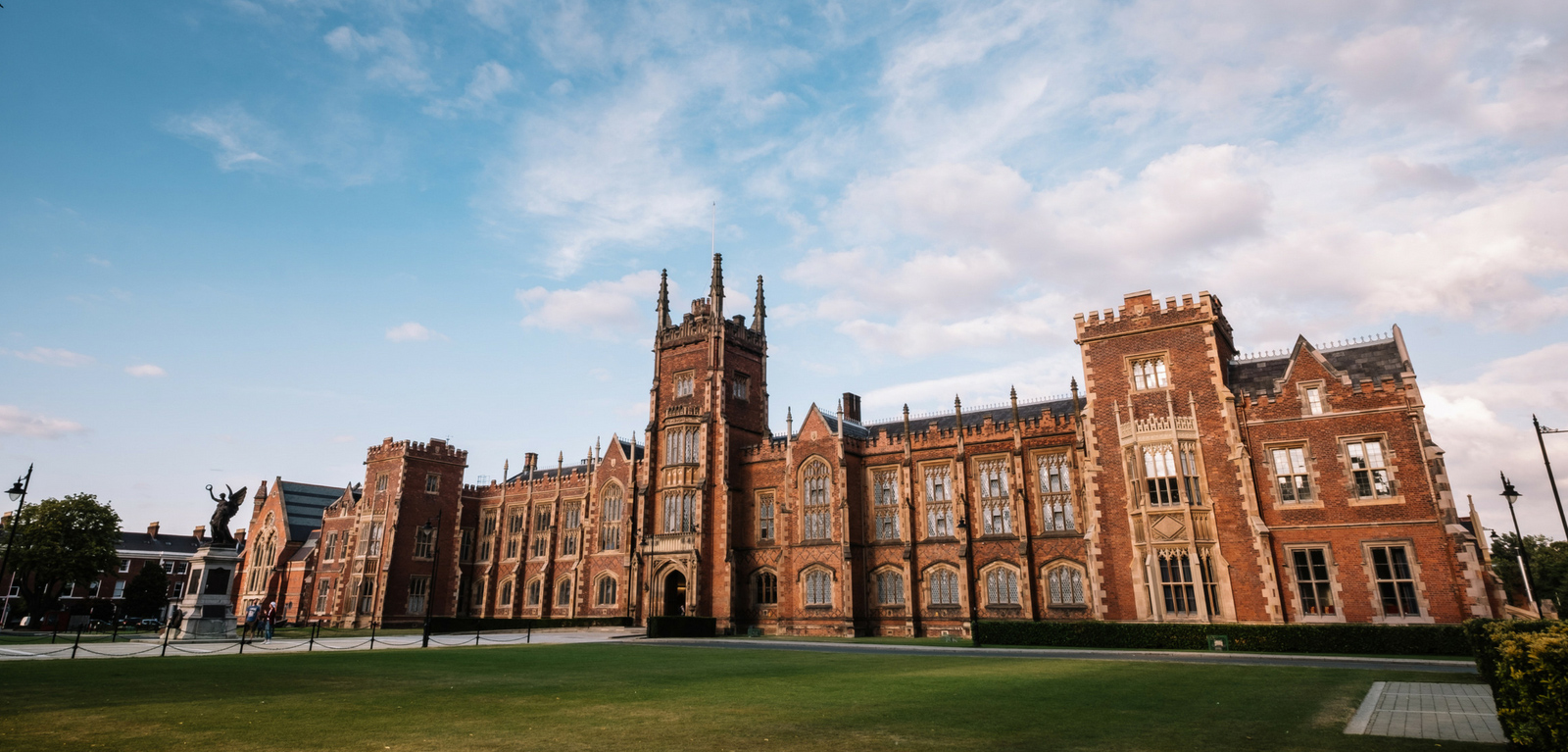 The extension of lockdown restrictions has meant that we have had to be agile and flexible with our plans, particularly around Semester 2 teaching and our continuing support for students. Over recent months, the University and the Students' Union have been lobbying for financial support for students and we were delighted to hear the recent announcement from the Minister for the Economy of a COVID-19 Disruption Payment and other support measures for students. Eligible students will receive a one-off payment to help alleviate the challenges that students have faced as a result of the pandemic. The Department of Health has also announced a one-off payment for student nurses. This government support will bolster the range of interventions that we currently have in place to support students through this challenging time, including the pausing of Queen's Accommodation contracts for students studying from home and increasing the support available through the University's Hardship Fund. All students registered for the academic year 2020-21 are eligible to make an application to the Fund which is there to support students in financial hardship whilst studying and particularly those experiencing financial hardship as a result of COVID-19.
Of course, it is not just our students who have been impacted by the current circumstances. I am acutely aware of the challenges faced by staff. Last week, I joined a meeting of the Staff Forum to discuss the results of the recent Staff Pulse Survey. Over 2,600 staff responded to the survey to share their views on how they are experiencing work and how they can be better supported as we adapt to new ways of working in response to the pandemic. The high level results have been shared with staff. Further work will now be undertaken, with the support of the Staff Forum, to identify actions at an institutional level that can be taken quickly to deliver maximum impact for the working experience of all staff. It's really important that staff feedback helps to drive improvements within the organisation. Thank you for supporting the staff survey, and thank you also to those of you who shared your views on our new Strategic Plan, through attending the virtual all-staff events and through the web-based engagement. Your comments and input, highlighting common themes and issues for us to address, have been invaluable as we move to finalise Strategy 2030 and the associated implementation plan.
We have also been undertaking engagement with a number of external stakeholders as we continue to navigate the challenges presented by the pandemic, particularly around admissions in 2021. You will be aware that last year, we took action to confirm offers to many prospective students from across Northern Ireland ahead of the release of the calculated grades for A Level and equivalent qualifications. This was an important step in helping offer holders move forward and to start planning their future. A group comprising of representatives from Queen's, Ulster University, FE Colleges, CCEA, Department for the Economy and Principals of post-primary schools has been meeting to agree a sectoral approach for this year and to take action in the best interests of prospective students.
The first couple of months of this year have also seen a number of notable achievements for staff. Two of our colleagues, Chris Preshaw, Chief Technician in Biological Sciences and Brigid Doyle, Head of Childcare, were recognised in the New Year's Honours with a BEM for services to higher education. Professor Stephen Smartt from the School of Mathematics and Physics was named the winner of the Herschel Medal from the Royal Astronomical Society while it was announced that Professor Joanne Hughes from the School of Social Sciences, Education and Social Work will be conferred the award of Fellow of the Academy of Social Sciences. In other awards, Queen's has been named as one of the UK's first Academic Centres of Excellence in Cyber Security Education (ACE-CSE), which is recognition of the strength of cyber security education and promotion of cyber security right across Queen's. Congratulations also to all those nominated and shortlisted for a Staff Excellence Award. The winners will be announced at a Virtual Awards Ceremony on Friday, 5 March at 3pm which staff can watch on the Staff Excellence Awards webpage.
I would also like to pass on my best wishes to Professor Richard English who has decided to stand down from his role as Pro-Vice-Chancellor at the end of August 2021. Richard will return to his academic post in the School of History, Anthropology, Philosophy and Politics. His expertise and wisdom have been invaluable to the University and I am grateful that he will continue to support me in an advisory role, and to develop key collaborations with the US. I would like to take this opportunity to thank Richard for his commitment and his contribution to the leadership of Queen's, which has been so impactful.