Vice-Chancellor's Update - November 2020
As we are now nearly mid-way through our first semester of the 20/21 academic year, it is important to take stock and reflect on the continuing challenges posed by the COVID-19 pandemic to our University community.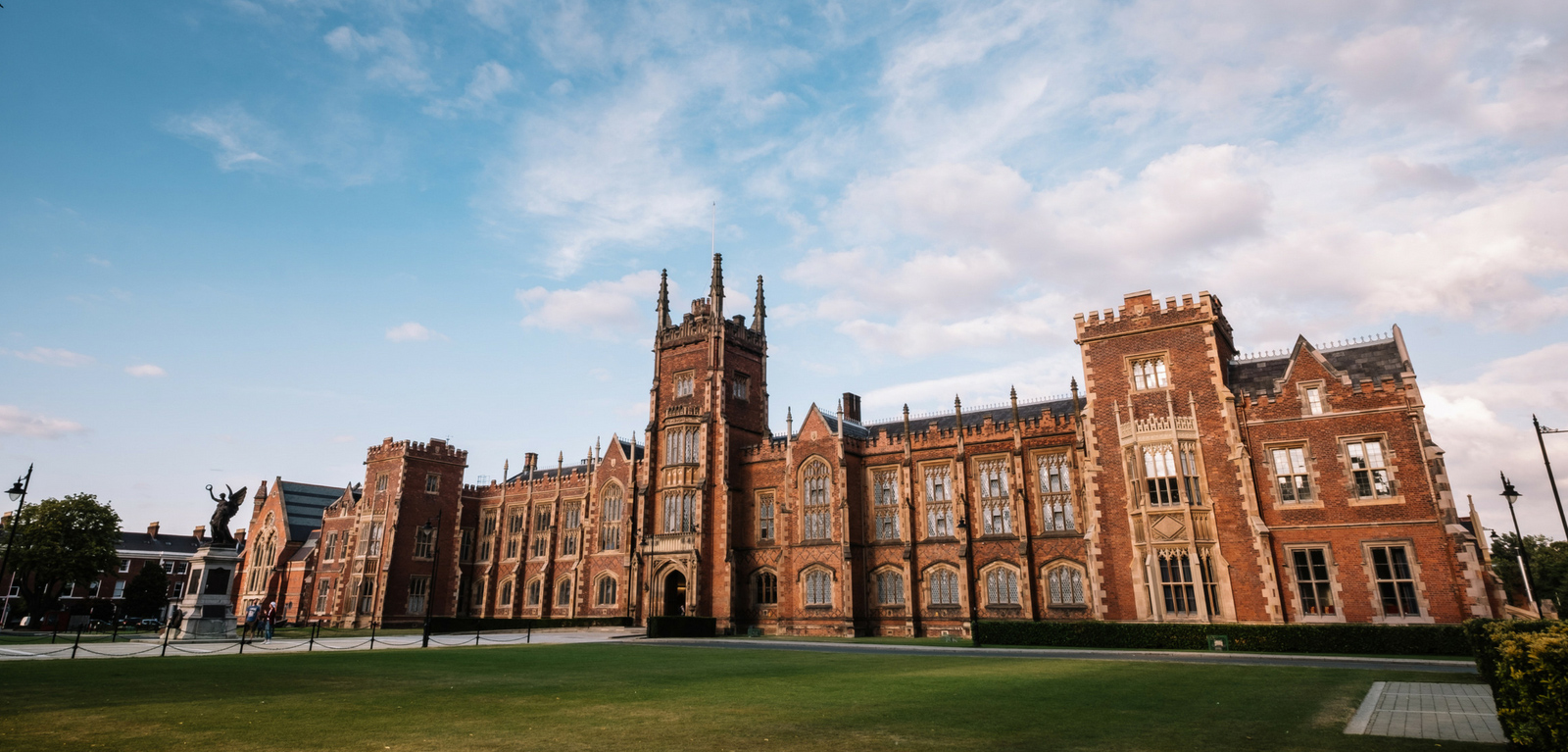 I again wish to place on record my continued appreciation and admiration for all University staff, as we continue to deliver our teaching and research mission set against a constantly changing and evolving set of circumstances. In line with the NI Executive guidance, we have now transitioned to mostly online delivery from 19 October for the remainder of semester one, with only face to face teaching that is essential and unavoidable continuing. At this stage it is difficult to predict what semester two will look like and I will endeavour to provide more updates as the situation develops. The University's position is that in person teaching, beyond what is essential and unavoidable, will resume when this is possible within the context of Public Health advice and NI Executive guidelines. We should, therefore, be prepared to resume more in person teaching when guidance allows.
These last few weeks have been difficult for us all, as Northern Ireland and indeed the rest of the UK, RoI and Europe deals with rising cases of COVID 19. Many of you will have heard various media reports around COVID cases at Queen's over the past weeks. I am pleased to advise that there has been a significant reduction in the number of positive cases reported to the University by staff and students. Our 7 day rolling average of daily cases has now fallen to 9.6, less than half what it was last month and equates to just 0.03% of the Queen's population. This information can be accessed via our FAQs.
At Queen's we are operating our own highly effective and efficient contract tracing system and my thanks again to the staff from across the University who have given so freely of their time, both out of hours and at weekends to support this system. Detailed evidence from our contract tracing to date has demonstrated that transmission has not occurred in teaching settings. I hope this information will offer reassurance to all staff that our extensive safety measures are proving effective.
Despite the move to mostly online learning, considerable numbers of students have chosen to remain on campus. Many of our students cannot return to their permanent residence due to travel restrictions and others have chosen to remain at Queen's as this provides the optimum educational environment with excellent access to wi-fi and learning resources. To staff delivering teaching that is essential and unavoidable, my thanks and to staff in parts of the University that have remained open such as the Library, PEC, Graduate School and Accommodation, my sincere appreciation for your commitment in ensuring these important resources are available. Many of our students are very far from home and access to these facilities is making an enormous positive impact on their overall health and well-being.
175th Anniversary Celebrations
As I am sure you will all agree, 2020 has been a year that none of us could have predicted. Many of us have had celebrations and holidays cancelled, we may have experienced loss or illness as a result of the pandemic and special plans, such as weddings and the marking of anniversaries and milestones have been put on hold.
At Queen's we have our own special anniversary to celebrate, with 2020 marking 175 years since the establishment of the Queen's Colleges in Belfast, Cork and Galway and the beginning of our history as a university. As part of our 175 celebrations, and to mark 175 years of academic excellence, Senate approved the award of honorary degrees to the Presidents of the British Academy (Sir David Cannadine), the Royal Irish Academy (immediate Past President Professor Peter Kennedy), the Royal Society of Edinburgh (Dame Anne Glover) and the Academy of Medical Sciences (Sir Robert Lechler).
In order to mark this important anniversary year, we have organised a virtual graduation event for the Presidents. Sir David, Professor Kennedy, Dame Anne and Sir Robert will all receive their honorary degrees in a virtual ceremony on Tuesday, 10 November 2020. This virtual event will be available to view from 7pm on this date and all staff will be provided with the link early next week. Our virtual event will have some very special messages of congratulations, including from our Chancellor and a royal reflection of 175 years of Queen's University.
This event will launch our 175 website which will include an anniversary podcast series about some of the Queen's people who have made a difference to society in Northern Ireland and across the world over the past 175 years. A number of staff across the University have worked closely with my office in planning this event and launching the website and a special word of thanks to Dr Andrew Holmes in the School of History, Anthropology, Philosophy and Politics who has provided expert historical advice.
Queen's Successes
A further cause for celebration has been our continued success in the latest round of Athena SWAN Awards. The School of Medicine, Dentistry and Biomedical Sciences was awarded Gold, having held Silver since 2012. The School of Mathematics and Physics and the School of Nursing and Midwifery both renewed their Silver Awards, while the School of Arts, English and Languages achieved a Bronze award. All awards are valid until 2025. This is an excellent outcome and represents the significant amount of time, effort and commitment by many of our staff, under the outstanding leadership of the Director of the Gender Initiative, Professor Karen McCloskey.
Last month, we learned of further successes for Queen's staff with Professor David Phinnemore and Professor Katy Hayward elected to membership of the Academy of Social Sciences and the award of a BEM in the Queen's Birthday Honours to Christine Carrothers, a member of the clerical team in the McClay Library and who many of you will know as the driving force behind the highly successful annual Charity Coffee morning organised by Information Services.
In September, we celebrated a double success with the award of the Gold Medals from the Royal Irish Academy. Professor Richard English, Pro-Vice-Chancellor for Internationalisation and Engagement and Professor of Politics and Professor Vince Fusco, Professor of Electronic Engineering and Head of High Frequency Electronics Research at Queen's were honoured for their outstanding contributions to the Social Sciences and the Engineering Sciences, respectively. This was the first time academics in the same institution had received the award in the same year.
Strategic Plan
In my June update, I advised that the development of our Strategic Plan was continuing. We will shortly launch an extensive consultation process to secure the views of all staff on the future strategic direction of the University and I look forward to sharing our consultation plans in further detail over the coming weeks.
Professor Ian Greer