Vice-Chancellor's Update - August 2020
Over the last few weeks, more staff have been returning to campus with the re-opening of a number of key student-facing facilities, including the McClay Library and the Graduate School.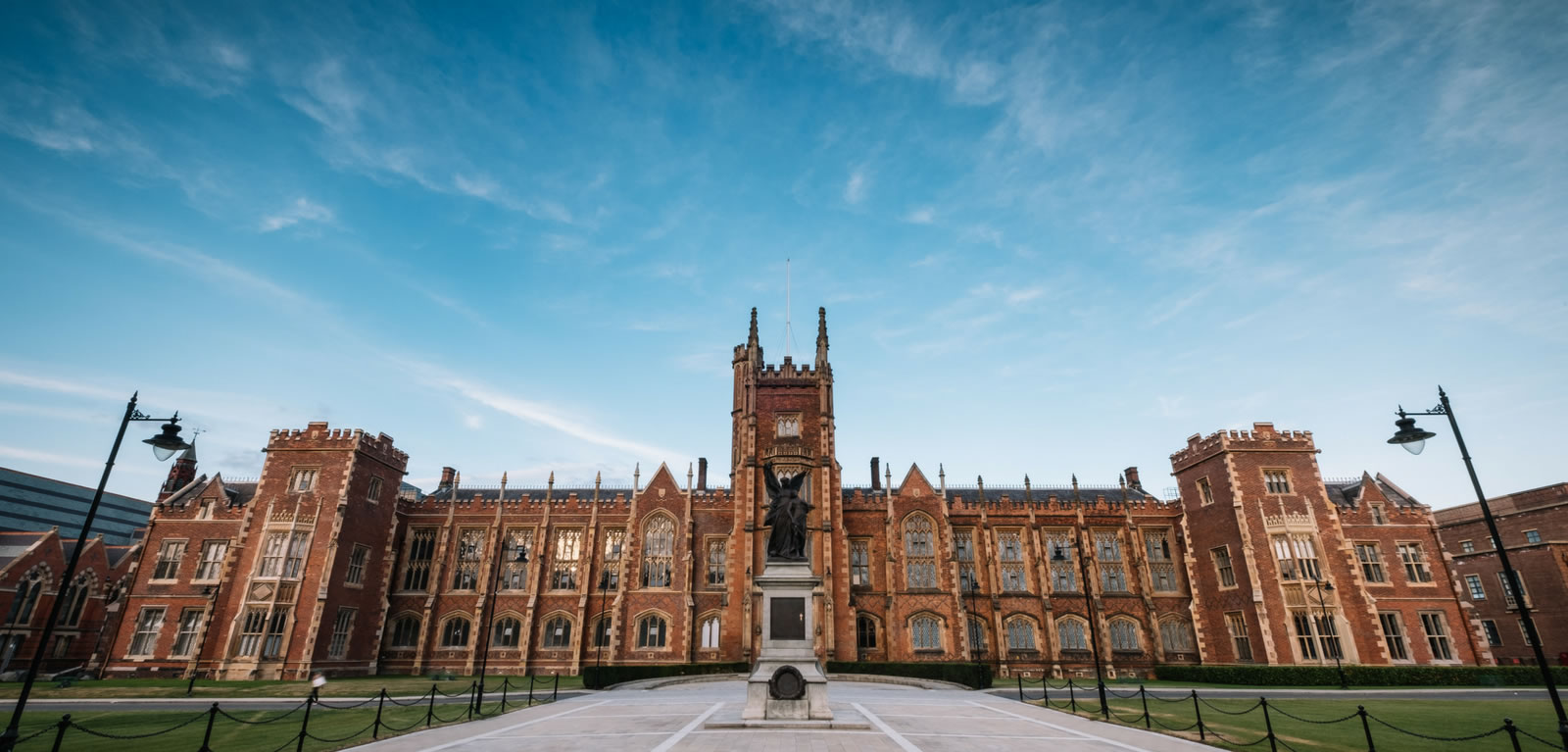 There are now over 800 staff on campus with that number due to increase over the coming weeks as more of us transition back, in line with government guidelines. As you will be aware, there have been a number of colleagues who have remained onsite throughout lockdown and a few weeks ago, some of them had the opportunity to meet with the Secretary of State, Brandon Lewis, when he visited the University. During a tour of the MBC, researchers involved in COVID-related projects spoke with him about their work to develop therapies for coronavirus.
The Secretary of State's visit came just a few weeks after the Minister for the Economy, Diane Dodds, met some of our research colleagues to discuss the vital role Queen's is playing to advance our knowledge of the global challenges presented by COVID-19. Queen's staff continue to make an invaluable contribution to the fight against COVID-19 and to the economic recovery of Northern Ireland, and it was great to see that acknowledged on both of these ministerial visits.
We also welcomed Louise Haigh, MP and Shadow Secretary of State for Northern Ireland, to the University last week. Just recently appointed to this role, Ms Haigh was interested in learning more around the funding challenges for universities in Northern Ireland and also the key role of higher education in supporting economic recovery, post COVID-19.
Everyone at Queen's has played their part throughout the pandemic and none more so than our final year medical, nursing and social work students who completed their studies early to join the NHS workforce. The selflessness of our frontline final year and graduating students has been recognised through this year's AIB NI Queen's Student of the Year Award. For the first time in its 22-year history, the Award has been presented to the group of over 700 students who stepped forward to aid the fight against COVID-19 in the community in various locations throughout Northern Ireland. Many congratulations to those students on this richly deserved award.
The last few weeks have also been a time for celebration for our staff with the news that two of our colleagues have been elected as Fellows of the British Academy. Isabel Torres, Professor of Spanish Golden Age Literature from the School of Arts, English and Languages, and Kieran McEvoy, Professor of Law and Transitional Justice from the School of Law, are two of 86 distinguished academics admitted to the British Academy in recognition of their outstanding contribution to research in the humanities and social sciences. This is a tremendous achievement for Isabel and Kieran, but also for our University as it means that during this academic year, seven Queen's colleagues have been elected to the Learned Societies – Professor Stephen Smartt as a Fellow of the Royal Society (FRS); Professor Stuart Elborn as a Fellow of the Academy of Medical Sciences (F Med Sci); and Professor Christopher Marsh, Professor Steven Bell and Professor Chris Elliott as members of the Royal Irish Academy (MRIA).
Calculated grades for A Level and equivalent qualifications will be released over the coming weeks. However, at Queen's, we have already taken action to confirm offers to many prospective undergraduate students from across Northern Ireland. As a result, these students now have a guaranteed place at Queen's if they choose to accept it. The confirmed offers were issued to students who previously held a conditional offer, had already selected Queen's as their firm choice and were then subsequently identified by an assessment of their academic credentials to determine their propensity to succeed at Queen's*. The process we applied to make these decisions was based on a rigorous, evidence-based analysis of the data we hold on offer holders. In adopting this approach, we have paid particular attention to widening access and have delivered a 39% increase in students from a widening participation background securing a firm offer via this process.
Our conditional offer holders who have not received a confirmed offer through this process, but meet the requirements of their conditional offer when results are published in August, will still be offered a place at Queen's. It is our absolute commitment that no offer holder will suffer any detriment as a result of our approach and my thanks to colleagues in Admissions and Faculties who continue to work tirelessly in providing comprehensive support and advice to all our prospective students.
As a University, this has been an important step in helping offer holders move forward and to start planning their future. We consulted widely with key stakeholders, including many Head Teachers, in taking this course of action and we believe this approach has played an important part in retaining many of our young people in Northern Ireland, at a time when University places in English Universities have been expanded, and in safeguarding the skills pipeline for our region as we recover from the impact of the COVID-19 pandemic.
Following the announcement of the UKRI support package for the UK Research and Innovation COVID-19 Grant Extension Allocation, as part of the wider UK Government package of support for research and innovation activities, the University received confirmation of a COVID-19 Grant Extension Allocation totalling almost £2.7m and permission for a "change of use" of funds from the existing grant portfolio, restricted to grants with an end date later than 31 March 2021. This support package will provide important additional resources to sustain UKRI grant-funded research across the University and fellowships impacted by the pandemic disruption. Detailed planning is ongoing around the use of this important additional resource.
A Northern Ireland-specific contact tracing app 'StopCOVID NI' has been developed by the Department of Health and is now available on your app store. To help protect all within the Queen's community and wider public, I would encourage all our staff and students to download this free app from our health service, which will support contact tracing, support our health service, help prevent another lockdown and save lives. The app works by telling you automatically if you've been near another app user who tests positive and can also let them know if you test positive, though the app never knows or shares your identity or location.
For many of us this will be a summer of disrupted plans, with holiday arrangements very different from what we would have hoped and planned. This has been a challenging few months, but as a Queen's community we have come together, adapting to new ways of working and demonstrating enormous agility and resilience. I would personally encourage all staff to have some time off over these summer months and enjoy time with family and friends, returning rested and energised as we prepare for our new academic year in September 2020.
Professor Ian Greer
*(excluding quota controlled subjects such as Medicine, Dentistry, Nursing and Midwifery, Social Work, Higher Level Apprenticeships and Foundation Degrees)