Vice-Chancellor's Update - July 2020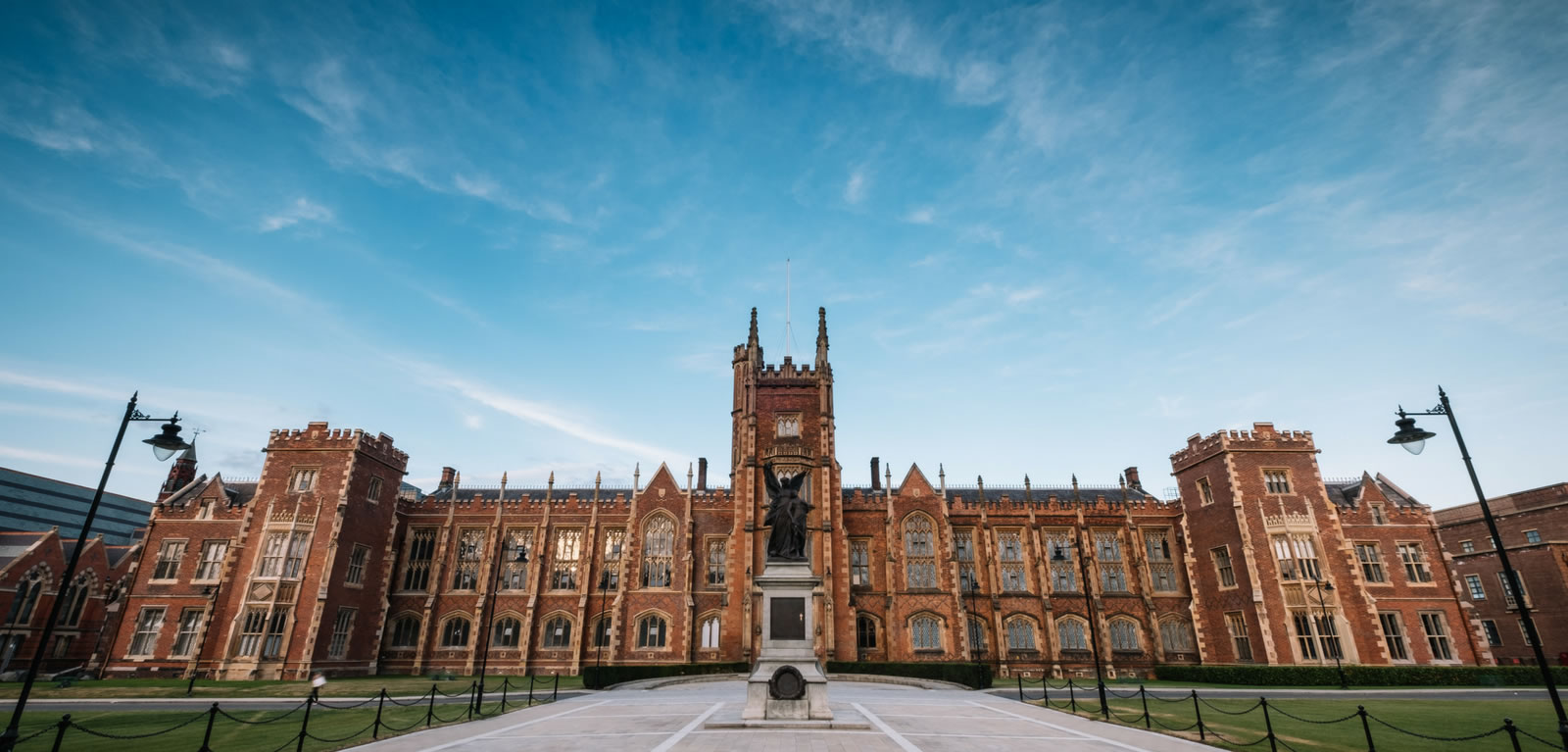 These past few months have been exceptionally challenging for all of us, as we have had to adapt to new ways of working at a speed that none of us could have anticipated. I remain extremely grateful for the professionalism and flexibility staff have shown throughout this challenging period. We have reached a turning point in our response to the pandemic and are now moving into a new phase which will see the transition back to campus of significant numbers of staff who have been working from home. This is an important step for the University and one which I want to assure you will be carefully managed. Our Plans have been developed in accordance with the NI Executive's 'Pathway to Recovery' and with the health, safety and wellbeing of our staff and students as our first priority.
Return to Campus: A Framework
To provide reassurance and clarity on our approach, we have produced a Framework to support a safe return to campus. Developed in consultation with representatives from the Faculties and Professional Services, this Framework provides a roadmap to enable staff to return to campus using a phased approach.
The need for staff to return to campus will vary across the University and a one-size-fits-all approach will not be appropriate. The majority of decisions regarding staff return will, therefore, be made at a local level, informed by the Framework, the Return to Campus Guidance produced by Safety Services and our Manager Guide, which provides detailed information to help managers across Queen's support their teams through the transition.
To further support the return to campus, we are pleased to launch new Flexible Working and Workload Allocation Principles. Both sets of principles were developed by Working Groups, established in response to the 2019 Staff Survey, with the specific aim of improving the health and wellbeing support available to our staff. These principles will support our approach to workload allocation and flexible working in the longer-term, but will also be important in this recovery period, providing further detailed guidance as we plan for a return to campus. The principles and further details on the progress of the Staff Survey Working Groups are available on the People and Culture website.
Phasing of return
We made a series of commitments to students ahead of teaching beginning on 21 September 2020 and we expect the majority of students to have physically returned to Queen's by that date. As a consequence, we now need to plan for a phased return to campus, which will require some staff to return to campus to teach, continue research or deliver services to students as necessary. All these plans will be developed at a local level, and managers will discuss with staff arrangements for a return to campus, with reference to the Return to Campus Framework.
Staff whose role does not involve or support the direct provision of services to students or research, and who can work remotely, should continue to work from home so for the time being - although there may be some occasions, tasks and business needs that will require them to come on to campus for short periods. This will be discussed in advance and all safety measures applied. This guidance is in line with the NI Executive's 'Pathway to Recovery',
When Stage 5 of the NI Executive's 'Pathway to Recovery' is reached, and the public health advice has been updated to allow all staff to return to on-site work, the majority of staff will then return to the campus.
Of course, many colleagues have continued to work safely on campus throughout lockdown, and, more recently, many research staff have begun to return to campus in order to continue their work. Some of those staff have shared their experiences in the video below.
As the number of staff working on site increases, we will continue to operate in accordance with public health guidelines and ensure that all practical measures are taken to ensure your safety. This includes a commitment that staff will only be asked to return to work on campus when social distancing, hygiene and personal protection measures are in place and risk assessments have been undertaken.
Workload Prioritisation
The summer months will continue to be a busy time for our University with increasing numbers of staff on campus and ongoing preparations for the start of the academic year. I have previously mentioned the challenges facing academic colleagues as they prepare for the new blended learning model and the importance of giving them the time and support to do this. Earlier this week, Professor David Jones and Professor Emma Flynn circulated a video message to academic colleagues emphasising the importance of adapting our priorities in the short term to support teaching needs. I trust colleagues found the video useful in terms of clarifying workload prioritisation at this time. The video can be viewed below.
Engagement with External Stakeholders
Extensive engagement is continuing with key stakeholders to ensure the University can support the recovery process as we emerge from the COVID-19 pandemic. This includes meeting the needs of both the young people of NI and the economy. It is also important that we facilitate our international student recruitment. We continue to lobby for support in securing visas for international students who wish to study at Queen's and we are exploring bespoke solutions to ensure these students can travel safely to Belfast.
Minister Dodds, the Economy Minister, has thanked the University for our highly effective short-term skills interventions, developed in response to the pandemic. The Department for the Economy worked with us in establishing a fully funded Postgraduate Certificate in Software Development course which was originally for 100 places, with capacity now increased by 50% due to demand. We also expect the Department to approve further 100 places for a Postgraduate Certificate in Operations and Supply Chain Management. The speed and agility with which we developed these programmes is a reflection of the excellence and professionalism of our staff, who understand the important role of the University in supporting the supply of a highly skilled workforce, critical to Northern Ireland's economic recovery.
This ongoing engagement with the Minister for the Economy and officials in the Department has continued to prove highly effective, with a number of welcome interventions confirmed over the past few weeks as follows:
The University has received an increase of funding of £1.4m for student hardship funding. Provided by DfE and the NI Executive, this funding will support eligible home students in these difficult times, through to March 2021. In addition to this funding, we have also used University resources to provide a hardship fund which will assist EU and international students who may also be experiencing financial difficulty due to the pandemic.
It has been confirmed this week that the University will receive an additional £1.33m to provide funded extensions to all final year DfE funded PhD students who require additional time to complete their doctorate due to Covid 19. This additional funding should ensure that no final year PGA scheme student will suffer economic hardship as a result of Covid 19 and will enable them to complete their PhD to the desired quality standard.
Science Foundation Ireland (SFI) Covid-19 Rapid Response
The Minister has also approved, in principle, funding of £2.6m to be deployed in this financial year to allow Northern Ireland Universities to participate in the Science Foundation Ireland (SFI) Covid-19 Rapid Response call. This funding is particularly welcome as we are working with our colleagues in higher education across the island to make a real difference in supporting the recovery of our economies both north and south, as we emerge from the COVID-19 pandemic.
Universities Ireland, which brings together, at the highest level, the academic and administrative leaders of all the universities on the island will take a lead role in supporting further collaborative activities. I have recently been appointed as the new Chair of Universities Ireland and in this role, I will work with both Governments to address the challenges and opportunities for universities that will benefit from enhanced North-South and East-West Collaboration.
Concluding remarks
At this time of year, we would normally be in the midst of Graduation, which is such a special time for students and their families, but also for all our staff. Our virtual graduations will proceed over the coming weeks and we hope also to welcome our students and their families back to campus in the future for further celebrations. My thanks to you all for the considerable support provided to our students. This has allowed them to conclude their studies and be awarded their degrees in the most challenging of circumstances.
The University Executive Board and Operating Board will continue to meet over the summer period to enable us to make decisions and progress plans for our return to campus. We will, of course, continue to provide regular updates and communicate with staff and students.
This summer will be very different in so many ways, with numerous holiday plans and special events now on hold. I sincerely hope that all staff have the opportunity for rest over the summer months and you can enjoy some time with family and friends, as the restrictions ease.