Vice-Chancellor's Update - May 2021
The recent easing of lockdown measures is welcome news as we all begin to look forward to returning to some kind of normality.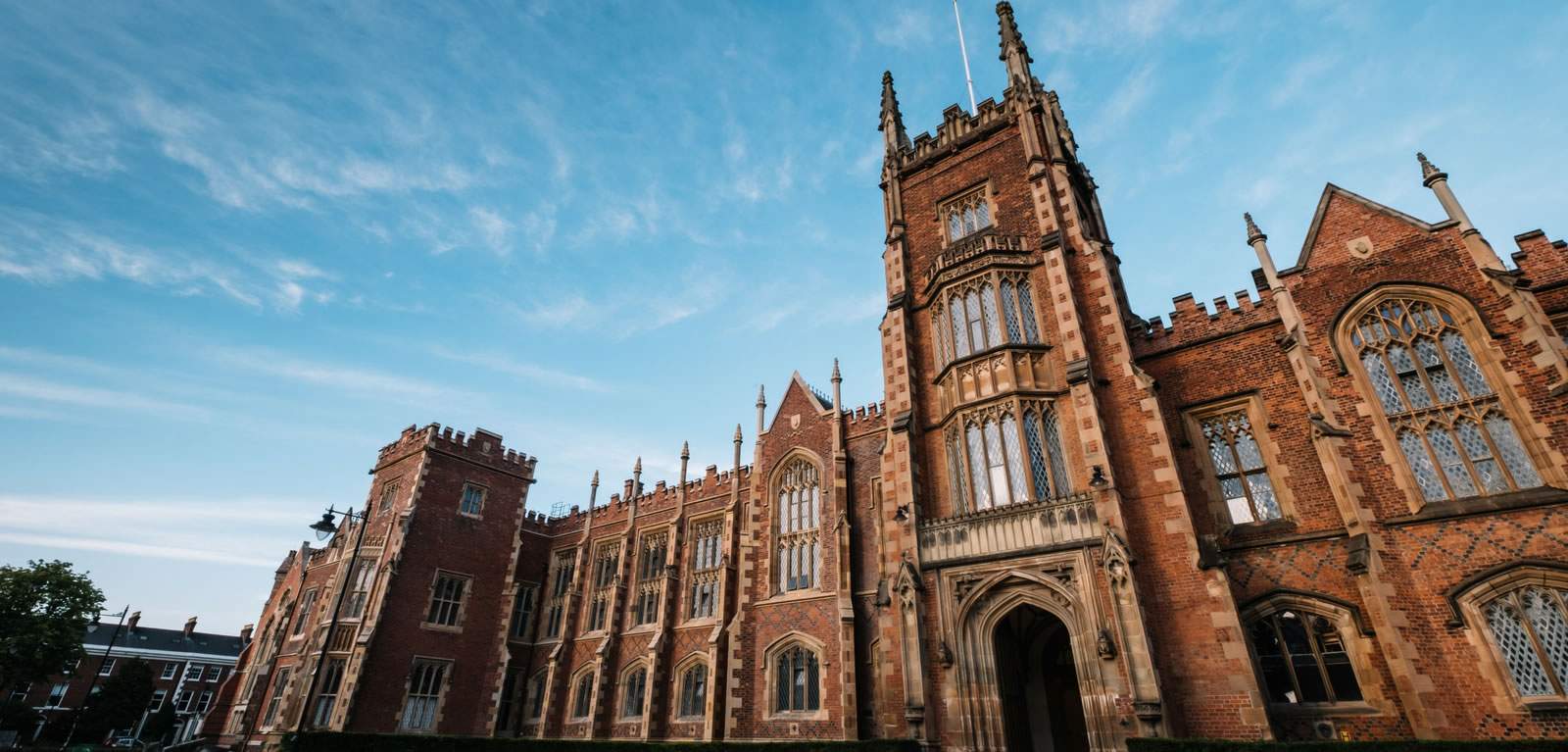 Last year in one of my updates I wrote about the financial challenges facing our University in the context of the wider economic impact of COVID-19. At that stage and particularly with the many uncertainties, not least around student recruitment, it was difficult to predict the magnitude of the challenges that we would face. In order to mitigate our projected losses, we took a number of actions to reduce costs in the short-term, to enable us to plan in a more strategic manner for the long-term.
Thanks to the efforts of staff, I am delighted to advise that the University has a projected operating surplus for this year. I would like to thank all staff for their efforts in helping to achieve this and particularly those staff from across the University who worked so hard to reduce costs and ensure we maximised our home and international student recruitment. I am also grateful for the support from the Department for the Economy throughout the pandemic, with Minister Dodds recognising the serious financial risk posed to the higher education sector and the significant financial hardships facing many of our students. The Department provided additional funding to offset the loss of income associated with our approach of allowing students in University accommodation to pause their contracts. Additional funds were also provided to support the cost implications of providing a safer teaching and research environment, as a consequence of Covid-19. Our students have also been supported by the Department, with additional resources provided for student hardship funds and a one-off payment of £500 to many of our students.
As we plan for the new academic year we are in a stronger financial position than had initially been anticipated. This will allow us to support those areas where there has been considerable growth in student numbers. The University Executive Board recently approved plans to create a number of additional academic posts across the three Faculties in Schools with increased intakes as a result of challenges with admissions in 20/21 and 21/22. Recruitment to these positions will proceed as soon as possible and this first phase of investment will be followed by further strategic investment to support Strategy 2030 and its implementation plan. Alongside this new investment, we will need to carefully consider the alignment of existing resource against the emerging priorities. Our new Strategy, which we have been developing over the last 18 months in partnership with staff and students, will be launched next month.
At the heart of our new Strategy is our commitment to social and civic responsibility, and economic prosperity with a particular focus on the alignment of our activities to the UN Sustainable Development Goals (SDGs). Much of the work we already do, in both education and research, addresses the SDGs, as was recognised in the recent Times Higher Education University Impact Rankings which were announced last week. In this year's rankings, which assess the quality and scale of our impact against the SDGs, we moved from 87th to 43rd out of 1115 participating universities worldwide. This represents significant progress and provides a great foundation on which we can build over the coming years. Our commitment to global sustainability was also recognised at the recent Green Gown Awards when we won the 'Student Engagement' category for 'Nurture and Grow: Connecting people through nature'. This collaborative project brings together staff and students and the local community to take action on climate change, ensuring South Belfast provides a home for wildlife. Congratulations to all those involved in the success of this project which really highlights the power of community to create positive change.
Congratulations also to all the winners and those shortlisted for this year's SU Awards. It is wonderful to see the efforts of our students, Clubs, Societies and Groups, and the impact they make both within Queen's and the local community, being recognised. Like many of our events this year, the Awards Show took place online and can be watched back on the SU Facebook page. Other significant events this month included a virtual 'In Conversation' event with our Chancellor Secretary Hillary Rodham Clinton and the US Consul General in Belfast, Elizabeth Kennedy Trudeau. During the event, which was hosted in partnership with the University College London's Centre on US Politics, and with support from the US Department of State, Secretary Clinton shared her thoughts on a range of key issues, including the relationship with Northern Ireland and the UK. It's important that we facilitate such events as a platform for debate and discussion on key issues affecting society. Last week, we launched a new online series of talks to mark the 100th anniversary of the partitioning of Ireland. The series, which will allow for open and transparent debate on this historic event, is supported by the UK Government and the Irish Government, and by the British Academy and the Royal Irish Academy. The talks are being recorded and produced by the BBC and can be accessed at www.qub.ac.uk/talks-100. I hope you will have the opportunity to watch the talks which will be released on a weekly basis over the coming months.
Finally, I would like to pass on my congratulations and thanks to all those staff involved in the completion of the University's REF submission. This was a large-scale undertaking, which could only have been achieved through excellent teamwork and collaboration across the University, and particularly so during these unprecedented times. My sincere thanks to all those involved and we look forward to the REF Outcomes in 2022.