Campus Tours
Tour our beautiful campus
Join a campus tour, and we'll show you around the main Lanyon Building, the McClay Library‌, Queen's Sport's Physical Education Centre and our accommodation.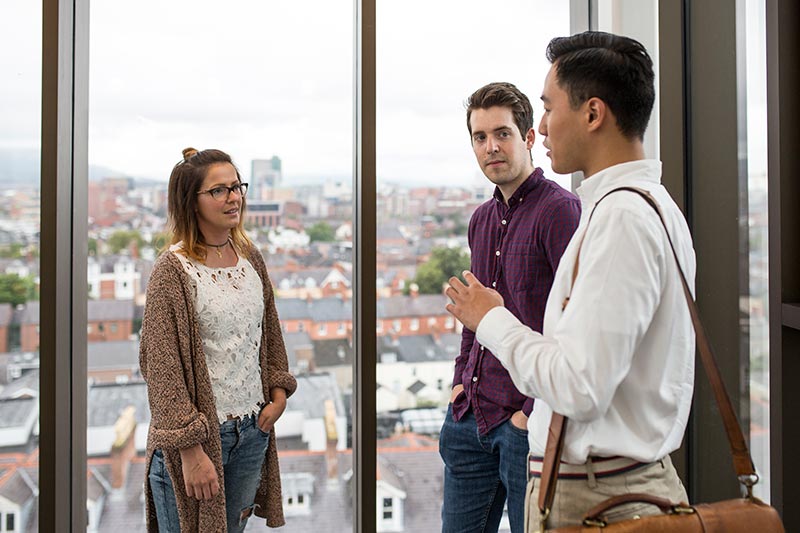 23 March 2019
School of Law Offer Holder Event
The School of Law is holding an event for current Offer Holders on the 23 March 2019 commencing at 9am.
This event will provide you with an opportunity to find out more details about the degree itself, including course content, assessment methods, options to study abroad and also careers opportunities. You will also have the opportunity to chat informally with the lecturers and meet current students on the degrees, to help you gain a real insight into what it is like to study here.
The morning will consist of talks/taster sessions for each of the degrees. In the afternoon there will be an optional campus tour which will include a visit to the McClay Library, Physical Education Centre (PEC) and University accommodation (note that a detailed programme for each event will be available in due course).
Your family are very welcome to join you for the event and we are pleased to offer refreshments to everyone who attends.
Read More