Queen's has welcomed students from North America for many years; students from the US are Queen's 4th largest international cohort. Our current Chancellor of the University is former United States Secretary of State, Secretary Hillary Rodham Clinton and we have over 2,800 active alumni living in North America, making an impact on, and a difference to, their local communities.
In the past, Queen's University have held high level events in Washington DC, New York, Toronto and more; many of our alumni are active on social media groups and at online events. From Pulitzer Prize-winning journalists, to former USA Presidents, our graduates and honorary graduates are working across all sectors and industries on the North American continent. Find out more about their work below and how you can get involved

OUR ALUMNI IN NORTH AMERICA
We currently have over 2,800 active alumni in North America. Check the map above to see how many people live in your area.

EVENTS AND NETWORKING
We run events for alumni and friends all around the world. Have a look at our events page to find the latest virtual event, in light of Covid-19. Find out more on our events page.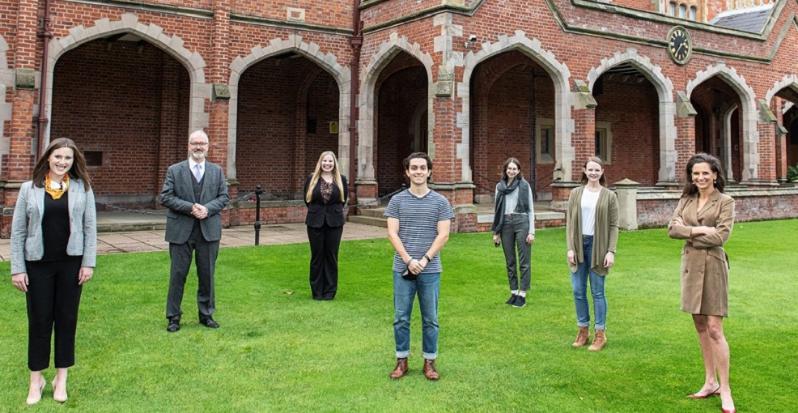 Latest news
USA Scholarship Recipients
Despite all its many difficulties and ruthless challenges, this year has seen the largest number of inbound USA scholarship recipients at Queen's in over a decade. Beneficiaries represent a mix of internal (QUB) award winners along with a number of recipients of prestigious external scholarships such as Fulbright, Marshall, Mitchell and Rotary.
Read more
Read less
---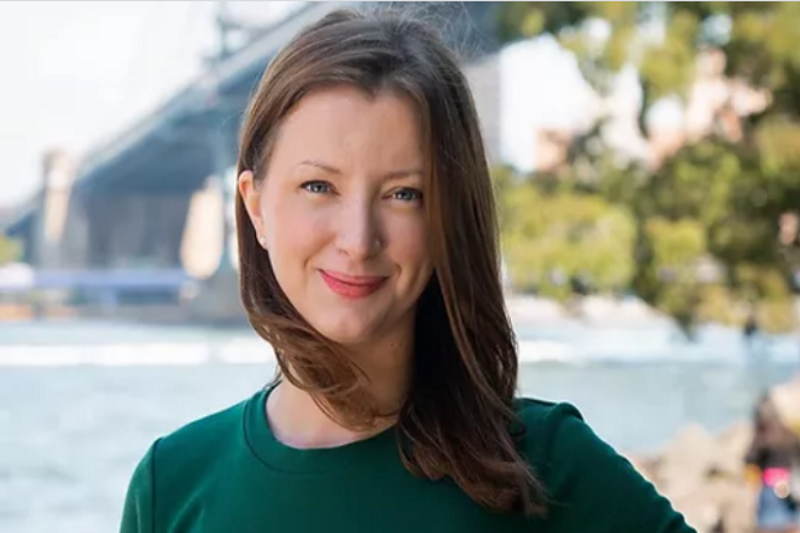 Latest news
Christine McKenna-Tirella
The New York casting and talent specialist at Backstage worked across a variety of mediums including commercials, TV, film, and theatre at the high-profile offices of Stewart/Whitley Casting, Harriet Bass Casting, Telsey+Co, and Paladino Casting, before joining the weekly magazine and online platform.
Read more
Read less
---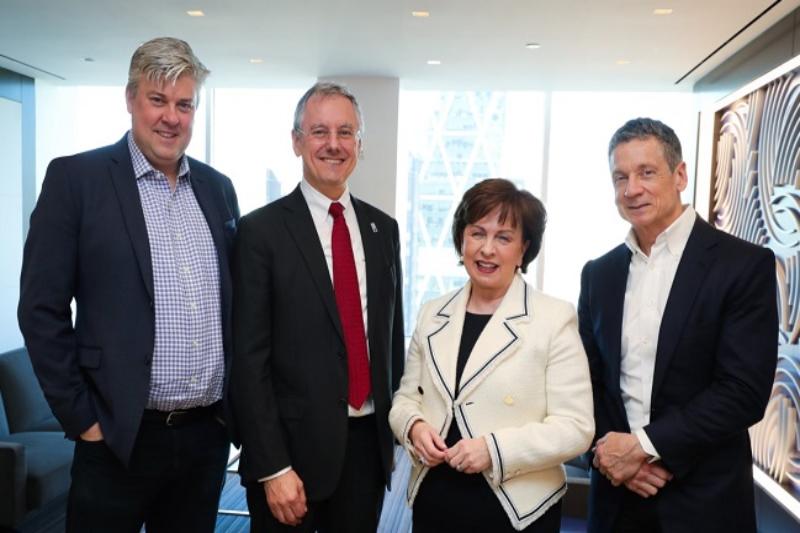 Latest news
Gavan Corr
A New York technology firm co-founded by Queen's BSc Economics and Business (1996) graduate Gavan Corr from County Armagh, has announced 50 new jobs in Belfast.
Read more
Read less
---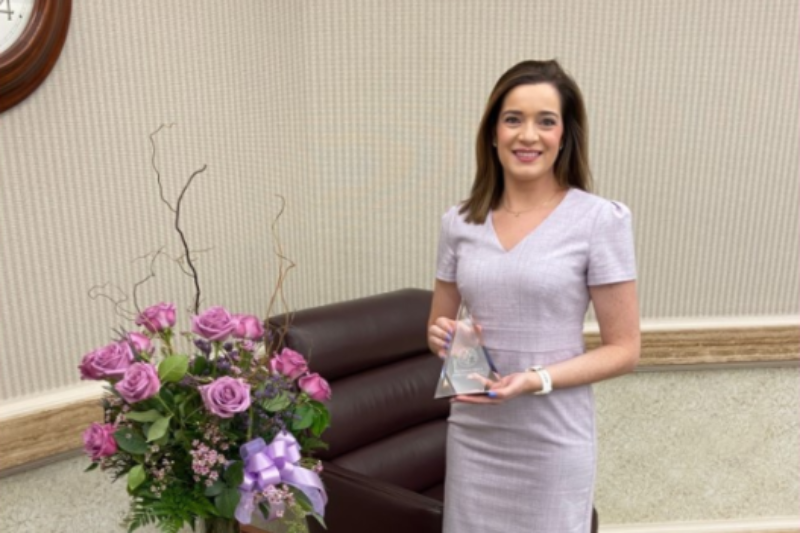 Latest news
Bronagh Kelly
Bronagh Kelly, LLB 2010, who has been practicing law in the United States since 2012, has received the State Bar of Nevada 2020 Young Lawyer of the Year Award.
The announcement was made on August 10 by the Managing Shareholder of Woodburn and Wedge in Reno, Nevada, where Bronagh has been an Associate for over three years. The Award was formally presented by the Past President of the Board of Governors of the State Bar of Nevada, Paul Matteoni, at their 31 August meeting.
Find out more about her.
Read more
Read less
---
Latest news
Tessa Breslin
Tessa Breslin, Head of YSC North America at YSC Consulting, was one of a number of graduate volunteers who participated in a highly successful online Queen's Career Networking Evening in June.
Read more
Read less
---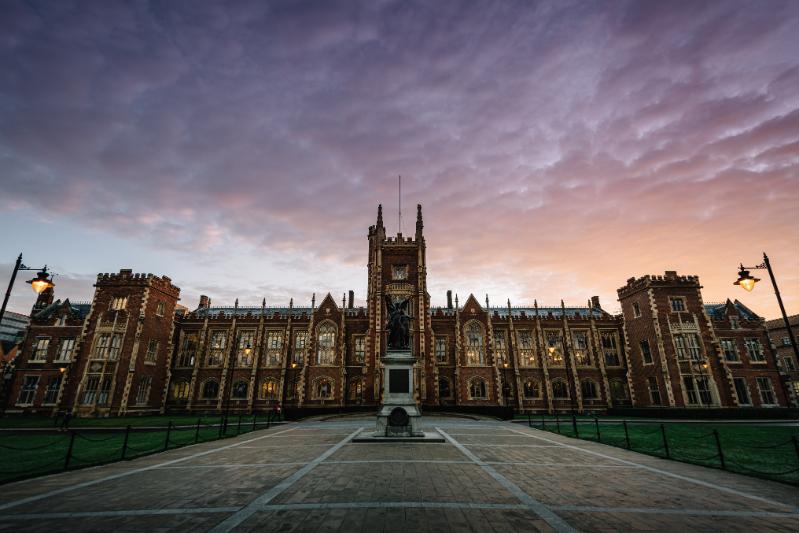 Latest events
Webinar: In Conversation with alumni in the USA
Pro Vice-Chancellor and Professor of Politics, Richard English joined Isabel Jennings, Director of Marketing, Recruitment, Communications and Internationalisation, for an hour session chaired by Director of Development and Alumni Relations, Nathalie Trott on Wednesday 1 July.
The webinar gave the University's graduates in the US first-hand insights into the impact of the COVID-19 crisis and the subsequent lockdown on Queen's. It also enabled alumni to find out exactly how individual researchers – and the broader University community – have responded to the pandemic, and what the future might look like for Queen's.
Read more
Read less
---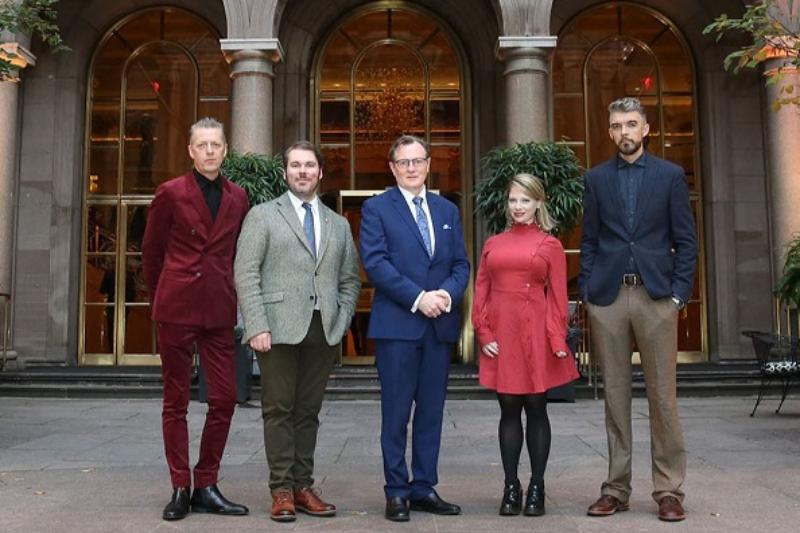 Latest events
Seamus Heaney Centre showcase, New York
The Seamus Heaney Centre at Queen's University Belfast hosted a showcase event to celebrate fifteen years of the Centre and to introduce new writers and initiatives.
Part of a week-long visit to New York by staff of the Seamus Heaney Centre, the showcase reception took place on Monday 28 October at the Lotte New York Palace, and was hosted by the President and Vice-Chancellor of Queen's University Belfast, Professor Ian Greer.
Read more
Read less
---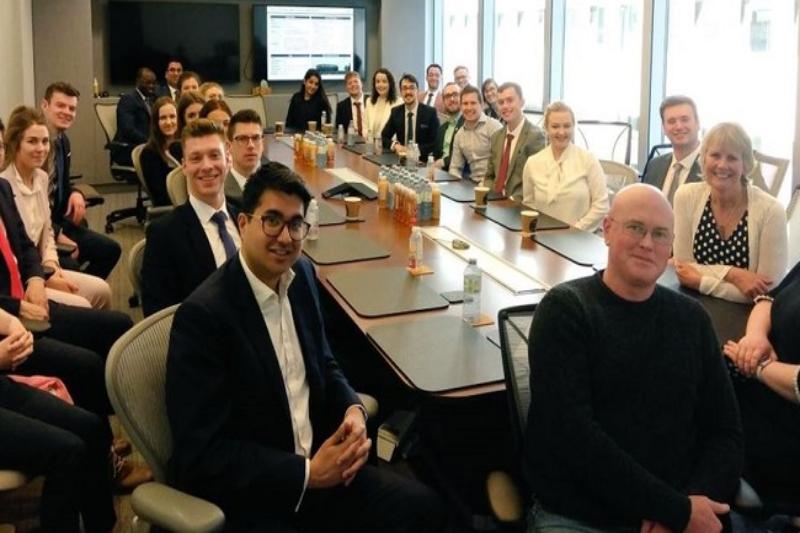 Latest events
Global Leadership Programme visit, Toronto
Twenty-five Global Leadership Programme students enjoyed a 'trip of a lifetime' to Canada when they met with the University's alumni and visited leading international companies with local links.
The students also attended the launch of Northern Irish Connections in Canada – the latest branch of the global community of the Northern Irish diaspora and friends of Northern Ireland – held in the offices of Ernst & Young on Tuesday 21 May.
Read more
Read less
---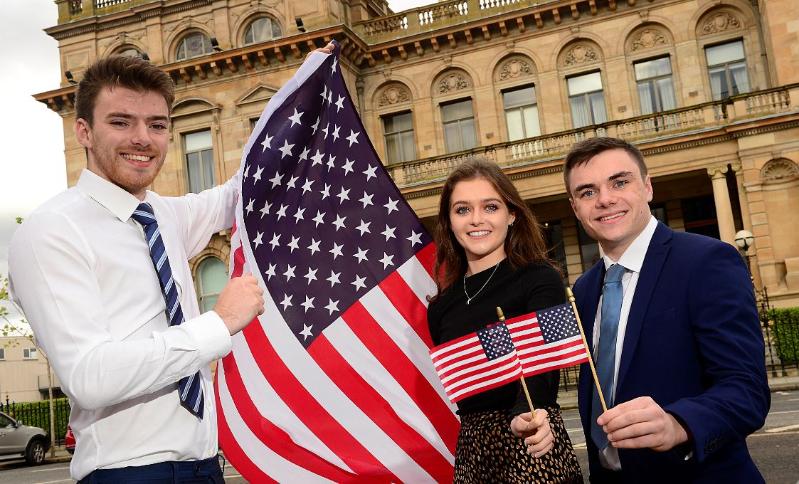 Connect with other alumni
Social media
Find a full list of our social media channels below. We currently have groups in Canada, East Coast USA, West Coast USA, New England and more.
Find a group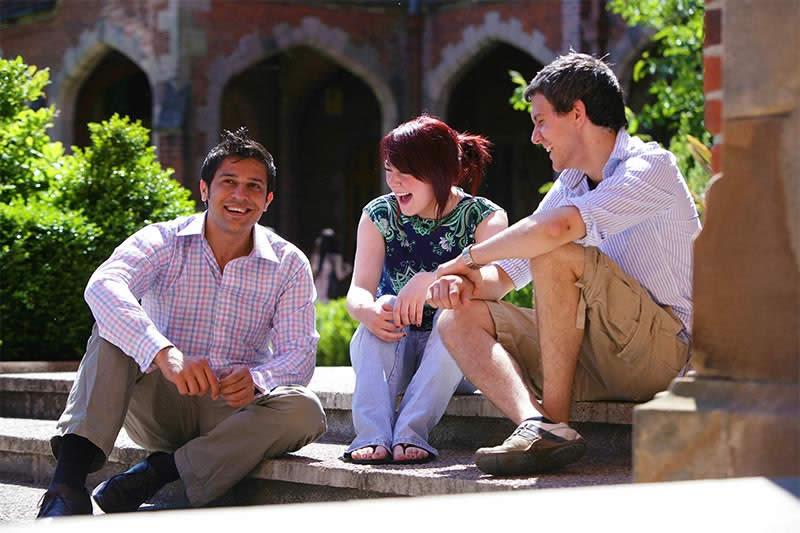 Loyalty Scholarship
Postgraduate study scholarship
The Queen's Loyalty Scholarship is offered to international alumni of the University who wish to return for a postgraduate degree. This award, worth 20 per cent of tuition reduction, is also open to students who undertook a summer school or exchange and study abroad semester with Queen's. Full information on the award can be found on the University's postgraduate scholarship page.
More information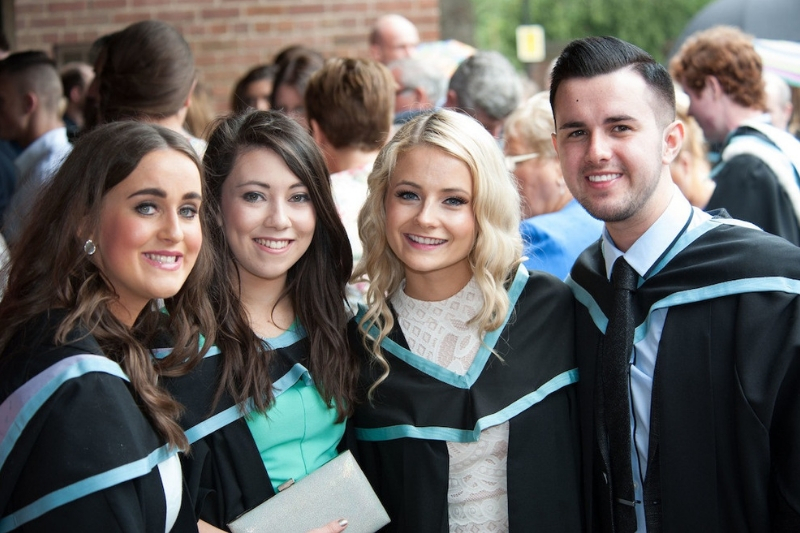 Family Scholarship
Family discounts at Queen's
The Queen's Family Scholarship is for children, sisters and brothers of Queen's alumni beginning a degree course at Queen's University Belfast. The award offers a tuition reduction of 20 per cent of fees during year one. Applicants must be classified as an international student to be eligible. For more information visit the University's international scholarships page.
Find out more
Meet our alumni in North America
Meet alumni in the USA
Sinead O'Sullivan (BEng, Aerospace Engineering), has previously worked with NASA and the Jet Propulsion Laboratory on Human Spaceflight missions and focused on space technology commercialization at Harvard Business School, as an Entrepreneurship Fellow. She is now at MIT as a Senior Research Fellow at the Schwarzman College of Computing and CEO of a behavioral science tech company.
Irish-American Heritage Month 2021
Meet Katie Grant, Law graduate and Business Analyst for First Derivatives.
Irish-American Heritage Month 2021
Meet Natlie Metz, MA Conflict Transformation and Social Justice graduate and Fundraising Officer for Age NI
Irish-American Heritage Month 2021
Meet Sean Clifford, MSC Marine Biology graduate and Assistant Director for Volunteer Engagement at James Madison University, Virginia.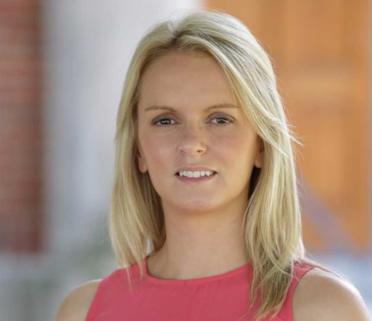 Alumni
Dr Marie Bradley
Dr Marie Bradley obtained a Master's in Pharmacy from Queen's University Belfast in 2005 and worked as a pharmacist in Northern Ireland and England. She obtained her PhD in pharmacoepidemiology from Queen's University Belfast in 2009, where her thesis focused on common medication use and pancreatic cancer risk. She then completed a 3-year post-doctoral fellowship, focusing on inappropriate prescribing in older people.
Dr Bradley received a Master's in Public Health from the London School of Hygiene and Tropical Medicine in 2013. She then undertook a 3-year Cancer Prevention Fellowship at the National Cancer Institute (NCI), Maryland, US, where her research focused on medication use and cancer risk and outcomes. She has over 10 years of experience working as a pharmacoepidemiologist in academic, government and regulatory sectors in Europe and the US, 7 of which have been in the US. Dr Bradley currently works as a senior pharmacoepidemiologist at the US FDA.
---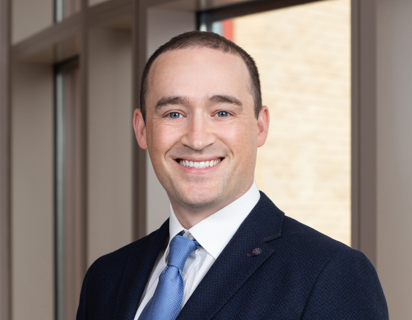 Alumni
James Chambers
James holds a Master of Sciences in Pharmacy from Queen's University of Belfast, a Master of Sciences of Health Economics from the University of York, and a Doctor of Philosophy in Health Economics from Brunel University London. He is now an investigator at Tufts Medical Centre in Boston Massachusetts, and an Associate Professor of Medicine at Tufts University.
---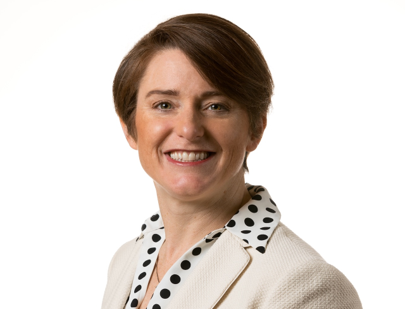 Alumni
Mareese Keane
Mareese has more than 20 years' experience helping enterprises evaluate and create new opportunities for growth and development. She co-founded Opengate Partners, in 2020, to service the intersection of AgTech start-ups and corporations, helping to design and deliver unique corporate innovation services for agriculture and food corporations and drive growth for new businesses through effective corporate engagement.
Previously she developed and ran the award-winning THRIVE acceleration program for AgTech startups. Mareese graduated from UCC with a BSc in Geology followed by a MSc in Applied Environmental Sciences from Queen's University of Belfast. Her early career was focused on environmental issues, specifically waste management and water and wastewater utilities.
---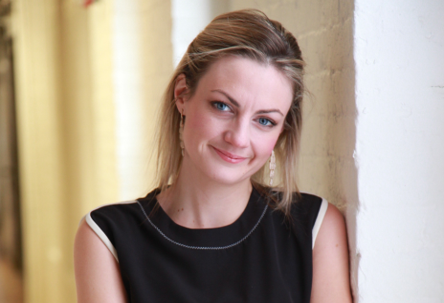 Alumni
Sinead O'Sullivan
Sinead O'Sullivan holds a Bachelor of Aerospace Engineering from Queen's University of Belfast, a Certificate of Space Studies from the International Space University, a Master's of Aerospace Engineering from Georgia Institute of Technology and an MBA from Harvard Business School.
She has previously worked with NASA and the Jet Propulsion Laboratory on Human Spaceflight missions and has focused on space technology commercialization at Harvard Business School where she was an Entrepreneurship Fellow. She is now working at MIT as a Senior Research Fellow at the Schwarzman College of Computing and a Fellow at the US Centre for Climate and Security.
---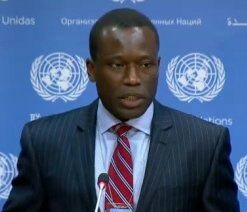 Alumni
Stephen Lamony
Stephen A. Lamony is an Independent Consultant in International Criminal Law and Human Rights. Most recently, he served as a Senior Foreign Policy Adviser in the Office of the Senior Director for International and as a Senior United Nations Advocate, Africa, at Amnesty International in the International Law and Policy Directorate.
Prior to joining Amnesty International, Stephen worked as Head of Advocacy and Policy on United Nations, African Union and Africa-ICC situations at the Coalition for the International Criminal Court (CICC), during which he developed the organizations advocacy strategies with Inter Governmental Organization's and the International Criminal Court.
Prior to that, he was the Executive Director for the Ugandan Coalition for the international Criminal Court (UCICC). He has also served as Co-Founder and Executive Director of Uganda Victims Foundation and a Human Rights Officer at Human Rights Focus (HURIFO), where he investigated, monitored and documented human rights violations in 53 internally displaced person's camps in northern Uganda and advocated for the prosecution of perpetrators of human rights violations.
He has a Master of Law in Human Rights Law and Criminal Justice from Queens University Belfast.
---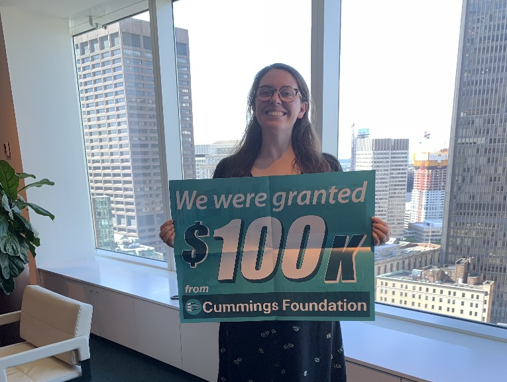 Alumni
Stemele Turro
Semele Turro Yared is a Development Consultant with experience in the environmental, media, and social justice sectors. Semele has become an expert non-profit strategist and fundraiser. She has nine years' non-profit experience in large NGOs like the Environmental Defense Fund and in community organisations like the Hell's Kitchen Rooftop Farm, and has worked with the Northern Ireland Environment Agency. She has built fundraising programs from the ground up, led organisation-wide data migration and consolidations and redesigned development and organisational strategies. She graduated from Queen's University Belfast with an MSc in Leadership for Sustainable Development.
Born in California and raised in New Jersey, Semele spent nearly eight years living between Belfast, London, and Dublin before she repatriated back to the US in 2014.
---