QUEEN'S UNIVERSITY BELFAST
A WORLD CLASS UNIVERSITY
CHOOSING A MASTERS PROGRAMME IN EDUCATION
Interested in undertaking a Masters programme in Education in the UK?
Join our webinar on Tuesday 26th January to find out more about the different types of Education Masters programmes on offer generally in the UK, including those on offer at Queen's University.
The webinar will be delivered in two parts:
Part One: 11am-12noon GMT : Masters Programmes in Education
Staff at Queen's University will talk about the various Education Masters options open to you in the UK generally, including those on offer at Queen's. The talks will last 45 minutes with 15 minutes for questions at the end.
Part Two: 12noon-1pm GMT : Q&A Panel with Students and Graduates from China
Current students and graduates of UK Education programmes from China will share their experiences of choosing and studying various programmes. You will have the opportunity to ask any questions you may have.
Please register for the webinar, as below, and details on how to join will be sent to you the day before the event. The webinar will be delivered via Tencent Meeting.
Education at Queen's is home to leading international academic experts in specialist fields with a number of academics holding positions on government advisory councils and Chair positions on internationally recognised committees.
Why Choose Queen's University Belfast
Queen's is ranked in the top 140 in the world for graduate prospects
(QS Graduate Employability Rankings 2020)
Queen's is ranked
200 in the world
(Times Higher Education World University Rankings 2021)
We are a member of the prestigious Russell Group of UK universities
(Times and Sunday Times Good University Guide 2021)
Our educational research has been ranked 4th within the UK
Internationally Excellent and World Leading (REF)
Queen's ranked 21st in the world for international outlook
(Times Higher Education World University Rankings 2021)
INTERNATIONAL SCHOLARSHIPS 2021/22 ENTRY
Queen's University offers a number of scholarships for students commencing these programmes in September 2021:
Further details on the above, and other international scholarships on offer, may be found here.
- Studying MSc Educational Leadership at Queen's Univeristy Belfast
ROYAL RECOGNITION FOR SHARED EDUCATION
Queen's University Belfast received the prestigious Queen's Anniversary Prize – a UK-wide award recognising excellence, innovation and public benefit in work carried out by UK colleges and universities.
Queen's was given the award for its work on Shared Education. The Centre for Shared Education has become a core pillar of education policy and practice in Northern Ireland and has been adopted by educators and policymakers in other divided societies across the world.
- Prince Charles presenting the Queen's Anniversary Prize to Professor Ian Greer, Vice-Chancellor of Queen's University Belfast, at Buckingham Palace.
MEET OUR GRADUATES
"Now, I not only know how to teach but also know more about curriculum, assessment, applied behaviour analysis, special needs education and how to do research in education. All of this knowledge has expanded my horizons and given me the chance to explore my future career. Studying at Queen's is a decision which I will never regret."
Xiaohang (Helen) Zhou
MSc Educational Studies, Queen's Graduate
"I found the MSc TESOL programme useful because it is beneficial for English teachers to enhance their language teaching knowledge and skill which will benefit their lifelong teaching career. Beyond that, completing MSc TESOL has honed my research and analytical skills to start a PhD. Proud of being a member of Queen's community, a place I get full supported by nice people. I also enjoy living at Belfast, with slower pace, beautiful natural scenery and cozy environment."
Pingping Xie
MSc TESOL graduate and current PhD student at Queen's University.
REGISTER FOR OUR WEBINAR BY COMPLETING THE FORM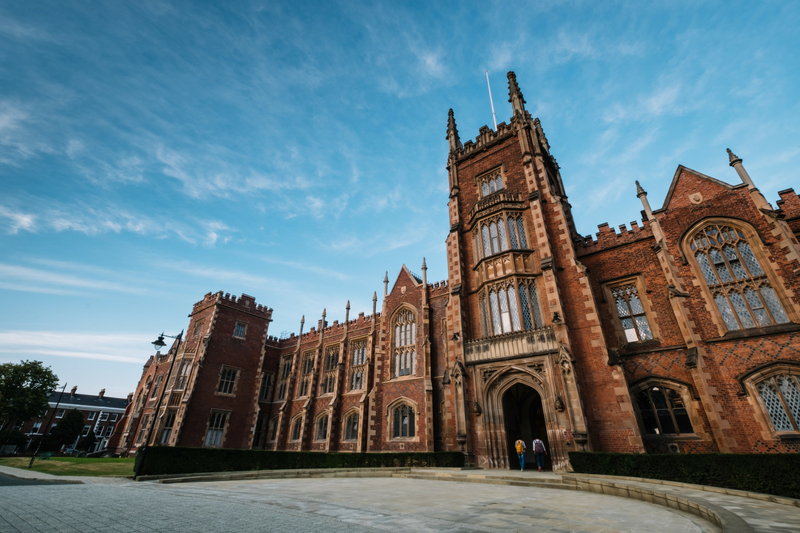 GET IN TOUCH
If you have any questions about studying at Queen's University, please get in touch with Lin:
Qingying Lin, Faculty of Arts, Humanities and Social Sciences
Email: Qingying.Lin@qub.ac.uk
WeChat: