QUEEN'S UNIVERSITY BELFAST
CHANGE YOUR WORLD
Why History Masters are Brought to Life at Queen's University Belfast
History at Queen's is an internationally respected centre for historical teaching and research, with a chronological range from antiquity to the present.
We have specialisms that range from the Ancient and Medieval World through to modern Africa, Asia, Britain, Ireland, Europe and North America. It is the largest group of historians at any university on the island of Ireland. History has a number of collaborative research initiatives with other universities in Ireland, the UK and abroad, including Boston College, Vanderbilt and George Washington University.
Join leading Queen's historians Dr Olwen Purdue and Professor Sean O'Connell to explore why History at Queen's is currently ranked in the Top 200 in the world (QS World Rankings). You will hear how History is brought to life as a result of studying in Belfast, a post conflict city offering a plethora of social, cultural and economic perspectives. Find out more about the field trips, practitioner workshops and internship options open to students.
The academic panel will also be joined by representatives from the North American team and current students in this 1 hr session with an opportunity to ask questions.
Register to attend
Date: Thursday 25 February

Time: 12noon EST, 11am CST 9am PST (USA)/5pm (UK)
Location: Online
If you can't attend the webinar, register at this link and we will send you the recording afterwards.
MEET THE PRESENTERS
Dr Olwen Purdue specialises in the history of urban poverty and welfare, and in difficult or contested public histories. She is founder and Director of the Centre for Public History at Queen's University, and of the MA in Public History, and works closely with the cultural and heritage sectors across Northern Ireland in research, teaching and public engagement.
She was specialist historical advisor for Titanic Belfast and a member of the advisory group for the Ulster Museum's Irish history exhibition and its Troubles and Beyond gallery, and has worked on numerous history documentaries for television. She is a member of the Board of Directors of the Irish Museums Association and international editor of The Public Historian.
Professor O'Connell works on the social history of modern Britain and Ireland (particularly Belfast). He has been active in developing oral history at Queen's and is an editor of the journal Oral History.
Research interests include working-class communities, gender, and consumption. His most recent publication was a research report commissioned by the Department of Health (NI), examining the history of mother and baby homes and Magdalene laundries in Northern Ireland.
The report was debated in the Stormont assembly (and in the media) on 26 January and deals with one of the most controversial issues in recent Irish history.
Why Choose Queen's University Belfast
Queen's University ranks in the Top 200 in the World for History
(QS Graduate Employability Rankings 2021)
Queen's is ranked
200 in the world
(Times Higher Education World University Rankings 2021)
FAST TRACK YOUR STUDIES FOR LESS
Graduate sooner with postgraduate degrees typically 1 year (PhDs 3 years) helping you reduce the cost of study in a UK city with the lowest student cost of living (Which? University, 2018).
Career launch pad
You'll have opportunities to boost your employability through high-quality, transdisciplinary training and development programmes at the Graduate School.
Queen's ranked 21st in the world for international outlook
(Times Higher Education World University Rankings 2021)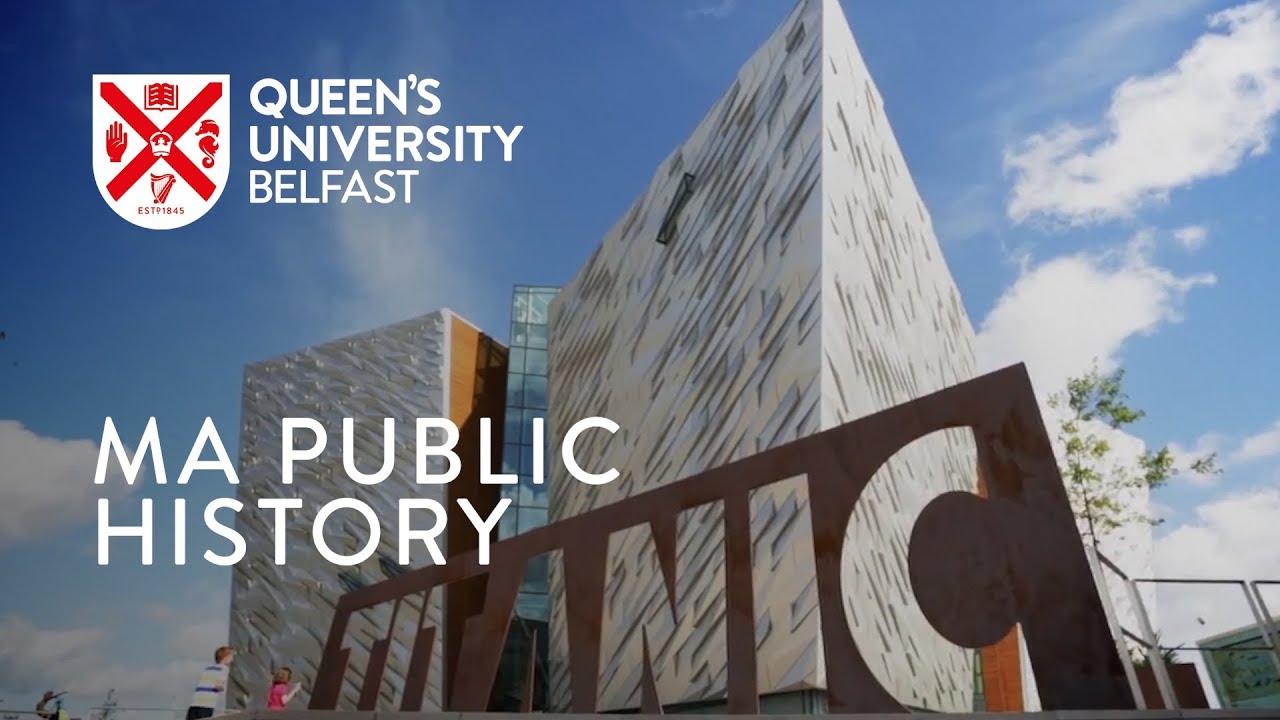 POSTGRADUATE PROGRAMMES
View here for the full list of programmes offered by Queen's Univeristy Belfast.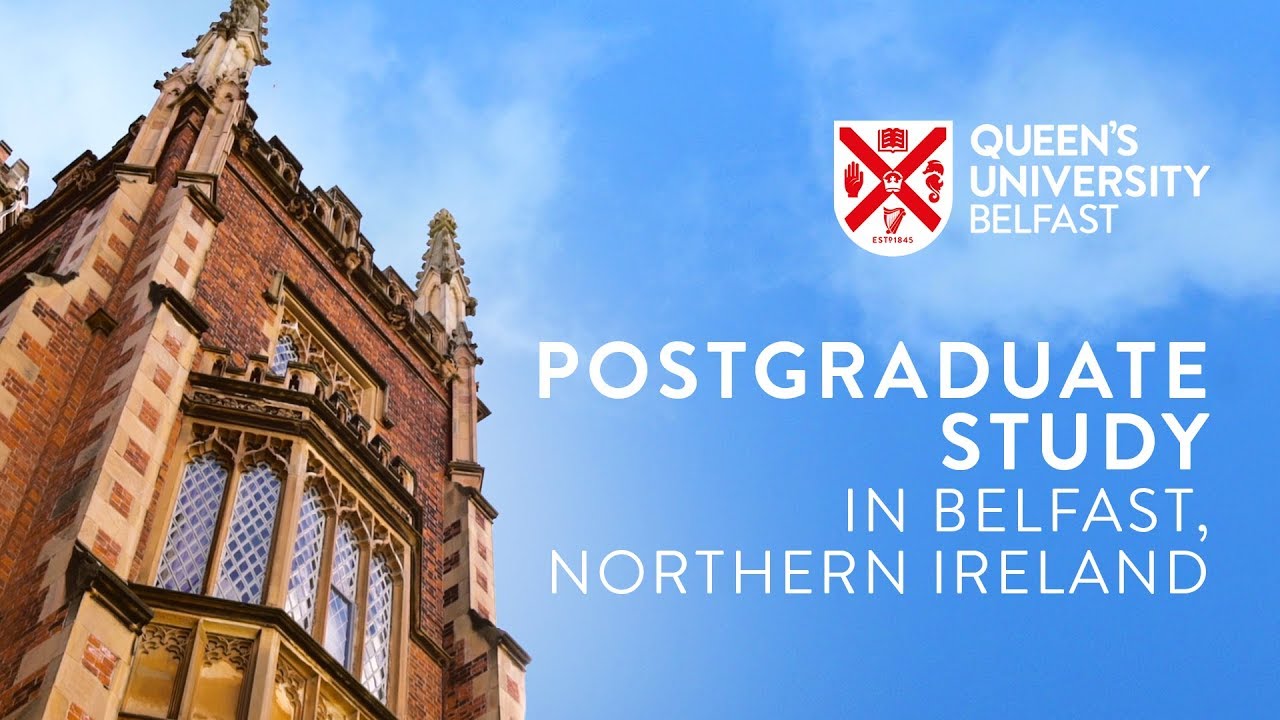 US and Canadian Students at Queen's
Queen's has a proud history of welcoming high achieving students from the United States and Canada. You can find out more details about support for North American students on our dedicated webpages below.
QUEEN'S PODCAST SERIES
Introducing Queen's academics and their research from schools across the university, available to listen via the below links as well as via Spotify and Apple Podcasts.
INTERNATIONAL SCHOLARSHIPS 2021/22 ENTRY
SCHOOL OF HISTORY, ANTHROPOLOGY, PHILOSOPHY AND POLITICS (HAPP)
Queen's University Belfast is delighted to offer a number of awards to new students commencing their studies in 2021/22, including the following:
Further details on the above, and other international scholarships on offer, may be found here.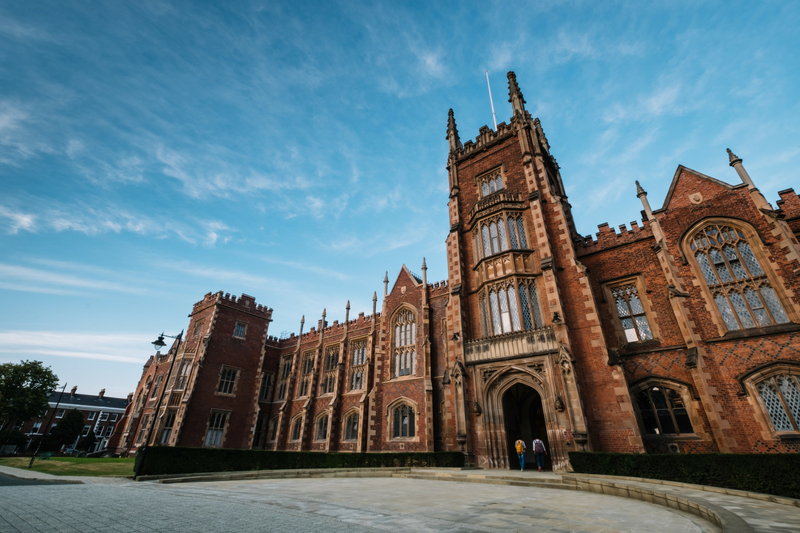 GET IN TOUCH
If you have any questions, our team would be happy to talk you through everything.
For any queries relating to Postgraduate programs, you can contact the International Recruitment Officer, Catherine Mallon at catherine.mallon@qub.ac.uk
For any queries related to applying to Queen's generally, and specific support for North American applicants, you can contact our North America team at northamerica@qub.ac.uk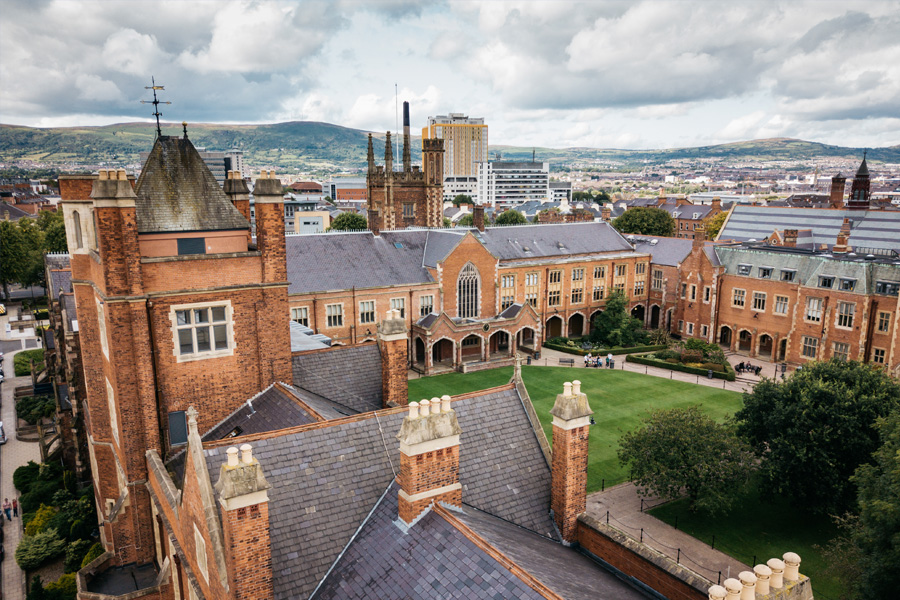 Life at Queen's