Faculty of Arts, Humanities and Social Sciences
Travel Award
£260 for free!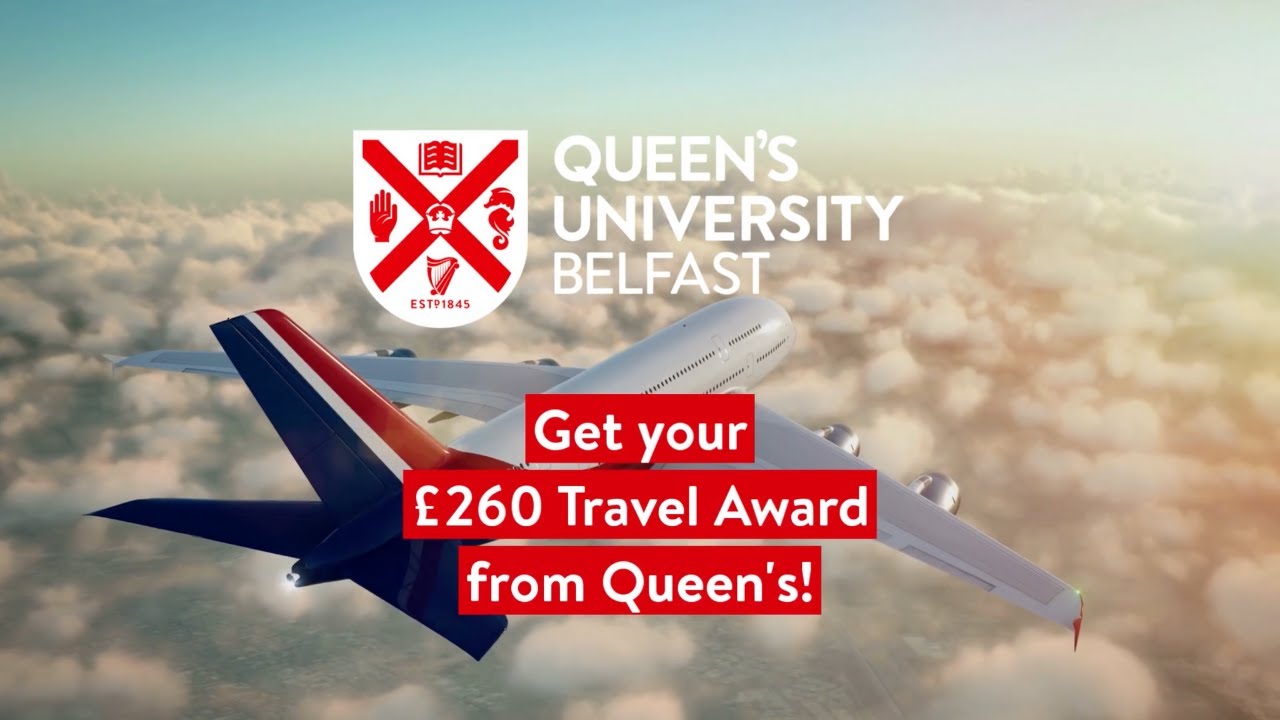 Enjoy a free Travel Award from us
The Faculty of Arts, Humanities and Social Sciences is delighted to offer our new international postgraduate students a £260 Travel Award to help with your individual travel costs.
Students starting a Master's in September 2022 at any of the four Schools below will automatically be eligible for the Travel Award.
How will I get my Travel Award?
Our team will contact you after you start your Master's Degree on campus and arrange your quick easy payment of £260.
If you have any queries about the Travel Award, please contact us at travelaward@qub.ac.uk
Terms and Conditions 

Students must hold an offer for a full-time postgraduate taught programme at the Faculty of Arts, Humanities and Social Sciences at Queen's for the academic year 2022/23.
Students must be classified as international fee-paying students paying the international tuition fee rate.
Students must meet all academic and language conditions attached to their offer as stated in their offer letter from Queen's.
The Award is not open to those students who will be studying at Queen's Management School.
The Award is not open to those students who may avail of a Queen's chartered flight.
Students must arrive on campus in Belfast by the end of September 2022 in order to claim the Travel Award.
If you wish to defer your entry to the University, this Award may not be transferred.
The Award cannot be used in lieu of any required deposit. No cash alternative is available.
The Award may be used in conjunction with other University scholarships. The University reserves the right to vary all or any scholarship awards, discounts and regulations at its sole discretion.