Push the limits of architectural thinking
MSc Advanced Architectural Design
Ranked 1st
In the UK for Graduate Prospects for Architecture
Complete University Guide 2022
MSc Advanced Architectural Design gives you the ability to further your design horizons.
This innovative and personalised Master's programme is perfect for enthusiastic students with an undergraduate degree in architecture who wish to explore future opportunities in architecture, urbanism, design and creative industries. If you want to expand the possibilities of architectural design and push the boundaries of your imagination and the limits of architectural media this course is perfect for you.
The masters is a one-year, studio-based programme. It provides a scaffold for you to develop your own personal position within the broad culture of architecture, and in doing so, contribute to the ongoing debate that shapes the profession and our world. Underscoring design and design processes as the core concerns, challenging you to be experimental both in your design methodologies/analyses and your architectural proposals.
Applications for 2023 entry are now open
Register your information below for more information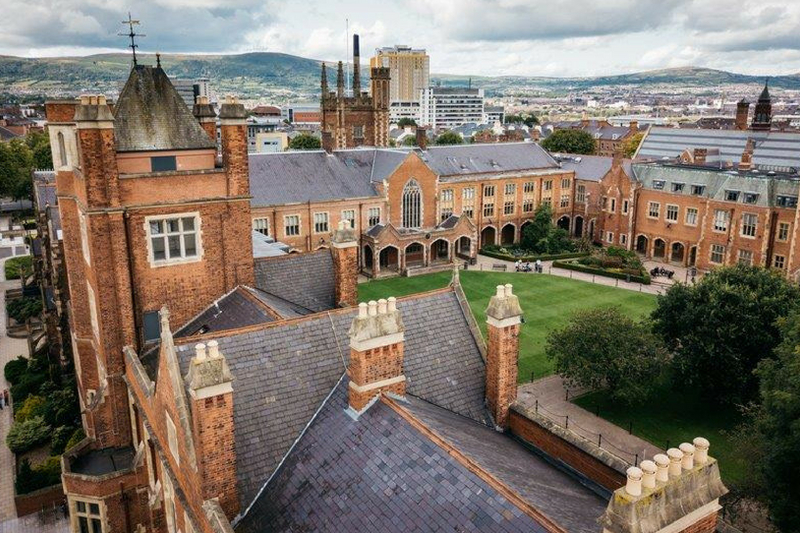 Interested in Cinematic Architecture? Advanced Architectural Design Is Perfect For You
This course is designed for three types of students:
Type A: I am a local or international student who would like to practice architecture professionally outside of the UK after finishing an intense one-year master's programme in a reputable school of Architecture in the UK.
Type B: I am a local or international student who would like to complete my Part 2 in the UK after finishing an innovative yearlong master's programme, and then applying directly for MArch2 (second year of Queen's Master of Architecture) for my ARB/RIBA Part 2 accreditation.
Type C: I am a local or international student who is interested in using my design skills in film production, stage design, architectural visualisation, app design, architectural photography, game design, and the list goes on, after finishing a three-semester master's programme in the UK.
Why Choose Queen's
Top 170 in the world for graduate prospects
(QS Graduate Employability Rankings 2022)
World-class university
'One of the world's most beautiful universities' (Huffington Post), Queen's is the 9th oldest university in the UK, established in 1845 with over 170 years of teaching excellence.
The UK's Best Value Student City
Belfast has the lowest cost of living in the UK (Mercer Cost of Living City Ranking 2023)
Employment potential
Queen's offers opportunities for work placements, industry-led programmes and ground breaking research projects. 94.4% of Queen's graduates are in employment or further study six months after graduation
State-of-the-art facilities
Be taught by world-leading researchers and experts in their field in state-of-the-art facilities. 15 Queen's subjects in the top 200 in the world (QS World Rankings by subject 2023)
NEXT STEPS
START YOUR JOURNEY TO QUEEN'S TODAY
Leave your details using the registration form above to receive more information.
Get in contact directly by emailing: askeps@qub.ac.uk
We are now accepting applications for September 2022, you can begin your application online today.