Postgrad Live Study Fair
Wednesday 4 March | Elmwood Hall | Drop in from 12 – 3pm
With government loans, university scholarships and private finance available, not to mention the potential to earn £200,000 more* over your lifetime, can you afford to miss out on Postgraduate Study?
Join us at the Postgrad LIVE study fair in Queen's University Belfast to find out everything you need to know about Masters & PhD study, get the latest funding information, and receive top tips about the application process.
11.15

PhD research proposal writing masterclass

Lilian Simones, Queen's University Belfast

This masterclass will demystify the PhD research proposal and help you better understand exactly what a proposal should and shouldn't be. Increase your confidence in, and understanding of, the PhD application process and help your PhD application stand out above the rest. Booking is required to attend this talk.

11.15

Covering the cost of your Masters degree

Dr Mark Bennett, FindAUniversity

How much does a Masters cost, and how do students afford one? This session will walk you through the process of actually paying for a postgraduate degree and covers information on all of the UK postgraduate loans systems, Erasmus+ loans, international funding and other financial support available. Booking is required to attend this talk.

12.00

Fair opens

12.30

The value of postgraduate study from an employer's perspective

Head of Employability, Queen's University Belfast

In the current fast-paced business environment, an increasing number of people are investing their time and money in postgraduate education. This session will discuss the benefits of postgraduate study and its potential impact on your future career.

13.00

Funding your postgraduate study

Presenter TBC

Learn what options are available to you when it comes to funding your Masters or PhD. This talk includes fee information, how to apply for funding and advice on how to successfully budget as a postgraduate student.

13.30

Why go abroad? The benefits of international study

Panel Q&A discussion with representatives from Maastricht University and US-UK Fulbright Commission

International study can be a daunting, but exciting prospect. Our panel is here to help you navigate the application process of studying abroad, discuss funding and fees for international study, and provide you with tips for moving to a new country for your postgraduate degree.

14.30

Postgraduate student meet & greet

Panel discussion with current postgraduate students from Queen's University Belfast

Our panel of postgraduate students are based at different institutions across the UK at different stages of their Masters & PhD studies. Hear their insights and ask your questions about how to apply, what to expect in interviews and what it's really like to be a postgraduate student.
*Programme subject to change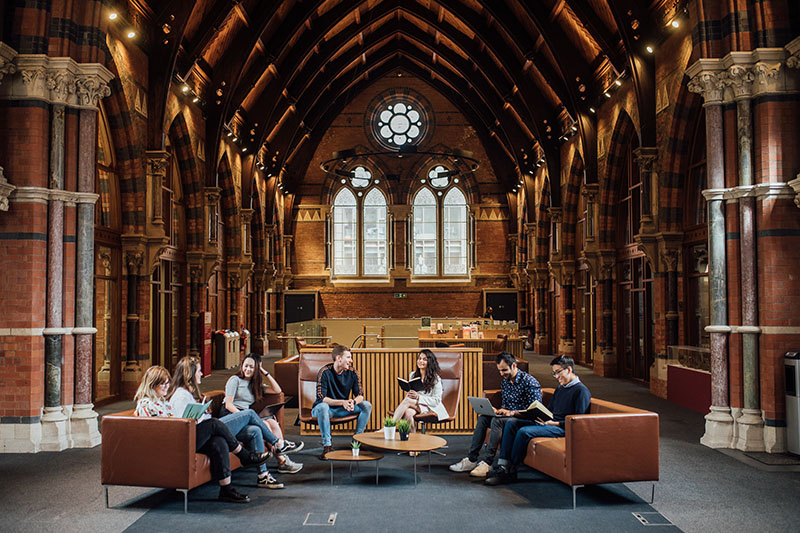 Register
Postgrad LIVE is a free event which you can attend any time from 12-3pm to speak to universities representatives or attend a talk of interest to you.
It's a great opportunity to speak to representatives from top UK & international institutions, attend our talks programme and get advice on how to fund your postgraduate study. Plus, it's right here on campus!