MAKE US YOUR
MASTER PLAN
In Conversation with the Graduate School
Postgraduate Open Day
Saturday 1 April 2023
In Conversation with The Graduate School
Where will your master plan take you? Queen's University Belfast is delighted to invite you to attend our Postgraduate Open Day on Saturday 1 April 2023, commencing at 12 Noon in the Sir William Whitla Hall, Queen's University Belfast.
Join us to discover why this is your chance to undertake postgraduate study at Queen's.
Follow your passion, advance your career and boost your earning power. A postgraduate qualification could help you secure your future and earn up to £7,000 more per year.
Browse our programmes
Over 150 postgraduate programmes designed to help you go further, informed by cutting-edge research and endorsed by business leaders.
HEAR FROM OUR EXPERT LIVE PANEL (12 NOON)
CUTTING EDGE PROGRAMMES

Find out more about the 150 postgraduate programmes that we have to offer

EMPLOYABILITY

Learn how our postgraduate programmes have been designed to make you stand out from the competition and enhance your career prospects

HEAR FROM OUR CURRENT STUDENTS AND Q&A

Hear from our current Masters students as they discuss their highlights of postgraduate study at Queen's University Belfast. Submit your questions in advance for our Q&A session
WHY QUEEN'S

Hear about the value of postgraduate study from from our current students and learn about living and studying in Belfast

THE GRADUATE SCHOOL

Discover the Graduate School, the gateway to your postgraduate experience and home to a vibrant and supportive postgraduate community
NETWORKING AND EXHIBITION STANDS
EXPLORE COURSES
Speak to our Academic and Faculty staff directly about your postgraduate ideas and interests and discover the right postgraduate programme for you
ACCOMMODATION
Find out about the wide range of accommodation options available for postgraduate students
SUPPORT
Speak to our Student Support staff who are dedicated to helping you get the most from your time at Queen's
ADMISSIONS AND ACCESS SERVICE
Talk to our Postgraduate Admissions team about the application process including 'how to apply' and the entry requirements needed for our programmes
FEES AND FINANCE
Find out what your postgraduate study will cost and learn more about the Postgraduate Tuition Fee Loan of up to £6,500 (Terms and Conditions apply)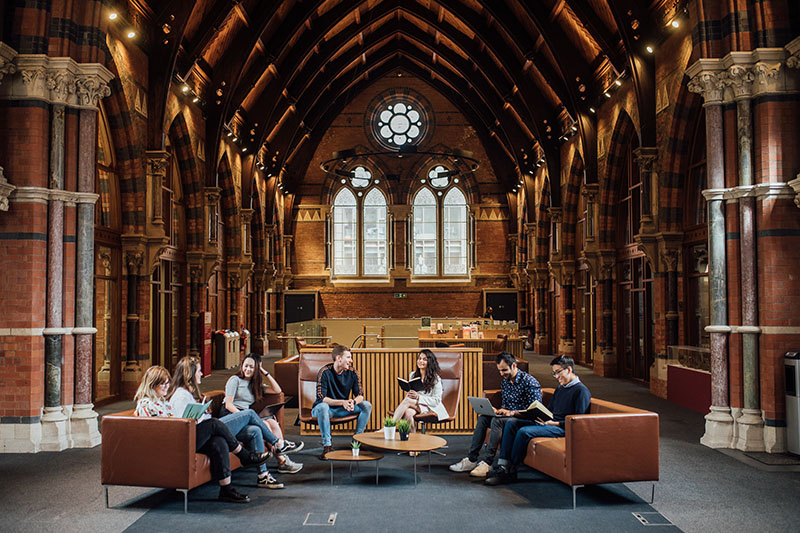 GRADUATE SCHOOL SHOWCASE
Showcase of The Graduate School and guided tours will run from 12.45-2.00pm. Choose your preferred slot on the registration form.
Our Graduate School provides a world class postgraduate experience, supporting students through a suite of training courses, events, networking, support and skills development. It provides a vibrant hub for intellectual exchange and collaboration.
POSTGRADUATE ALUMNI CAREER SUCCESS