Researchers

Change Lives
Explore PhD study at Queen's University Belfast
Want to make an impact on the world?
You could change lives with Postgraduate Research.
You don't have to be a genius to make a positive difference. There are PhD options for everyone, and it's a great way to contribute to solving a real-world challenge while exploring your passion and progressing in your field.
Get a step up in your career by working with our leading academics, in an environment where ideas and innovation flourish, and where students and researchers develop their talents and fulfil their ambitions. PhD students often progress in academia or enter industry at a high level, where their depth of expertise is highly valued.
We have 79 different subjects on offer for Postgraduate Research and our Graduate School has state-of-the-art facilities and activities to support you. From Arts Management to Climate Change, there's an opportunity– and a supervisor - for everyone.
Catch up on our PhD event from 18 November
Hear from our academics as well as current and past research students about what PhD study is really like.
Student Experience: Supporting refugees through education research
Morgan Mattingly, PhD, Education
Morgan is from the USA, and is a PhD researcher at Queen's in the field of Education. She studies the education gaps that refugees face along their migratory journey and examines how technology could help them.
Student Experience: Trump and far right online communities
Cian is from Cork, and is a PhD researcher at Queen's in the field of Politics. He says 'The skills I've been given because of the PhD, the ability to do research, the ability to make arguments, the ability to write clearly and to make myself understood by other people, those are things that are transferable very easily outside."
Useful links
Guide to Writing a Research Proposal
If you have an idea that doesn't currently fit in to any of our currently advertised opportunities, we'd love you to submit your own proposals.
NEW CITY, NEW OPPORTUNITIES
Find new opportunities right on your doorstep.
Queen's is based Belfast, a vibrant, affordable student city where you could save over €7,000 a year compared to studying in Dublin.
With an array of private and University accommodation available for all budgets, you're guaranteed a great place to live, so you can concentrate on new experiences, new people, and new ways to build your future.
Queen's is just two hours from Dublin, less than 90 minutes from Monaghan and under 2.5hrs from Donegal. Cross-border train services run eight times daily, while an hourly bus service runs 24 hours.
WHY CHOOSE QUEEN'S
Ranked joint 1st in the UK for research intensity
(Complete University Guide 2022)
OUR RESEARCH IMPACT
43rd most impactful university globally in tackling the UN Sustainable Development Goals
(Source: THE Impact Rankings 2021)
WORLD-CLASS GRADUATE SCHOOL
Ranked 3rd out of 65 universities worldwide for our Graduate School
(Source: International Student Barometer, 2022)
MAKE A DIFFERENCE
Help solve real-world challenges and make an impact, supported by academics who are world-leaders in their respective fields.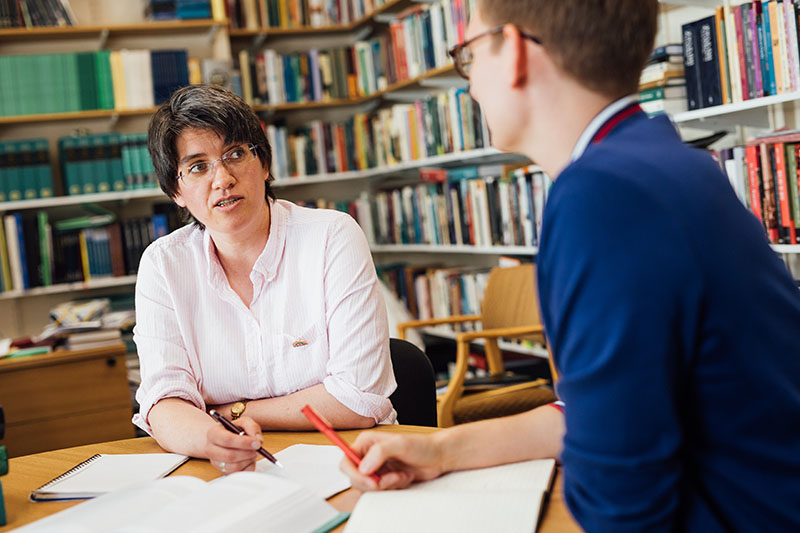 A WORLD-RENOWNED UNIVERSITY
Queen's is a member of the Russell Group - the UK's 24 leading research-intensive universities. Our academics are world-leading and their expertise is shared with the PhD students they supervise and guide.
A postgraduate research degree from Queen's is a mark of distinction, signalling that you have studied at the pinnacle of your chosen field. What you learn here, you will carry with you throughout your career.
Belfast also has the lowest cost of living in the UK making Postgraduate Research at Queen's more affordable than at most other universities (Mercer Cost of Living City Ranking 2023).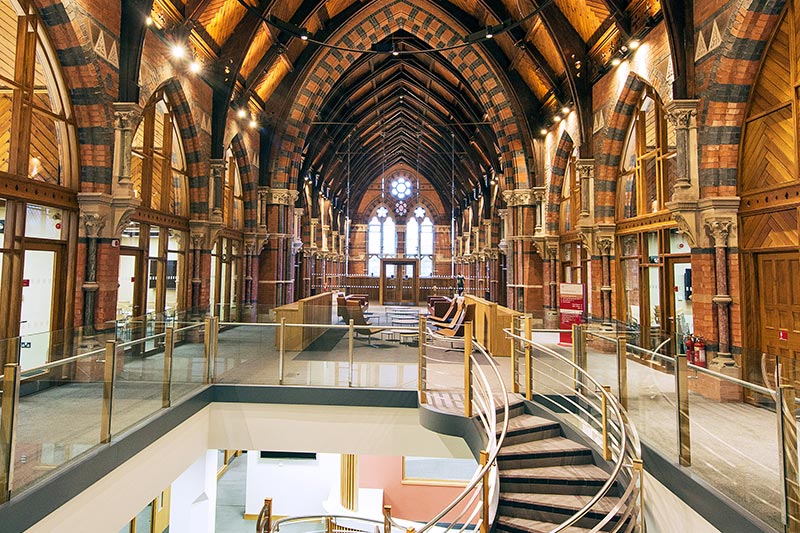 OUTSTANDING CAREERS AND SKILLS SUPPORT
At Queen's there is a thriving PhD research culture, with a community of students at all stages and disciplines, supporting and challenging each other through their respective research journeys.
Through our 'whole person' approach to career development, your research skills training will be complemented with professional skills training. This can redefine your future career as a leader, innovator and communicator in the globally competitive job market, whether your future lies in academia or industry.
At Queen's, you can collaborate on projects with Ireland's biggest employers, work with innovators at the forefront of your field and feel energised by people who share your spark.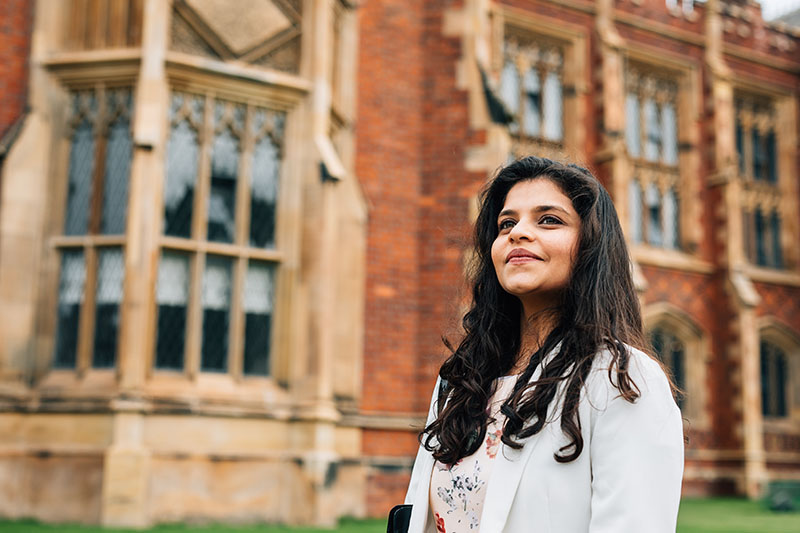 FUNDING OPTIONS
From fully funded opportunities to scholarships, awards and loans- there are lots of resources to help you fund your research.
There are also several funding bodies and external funding options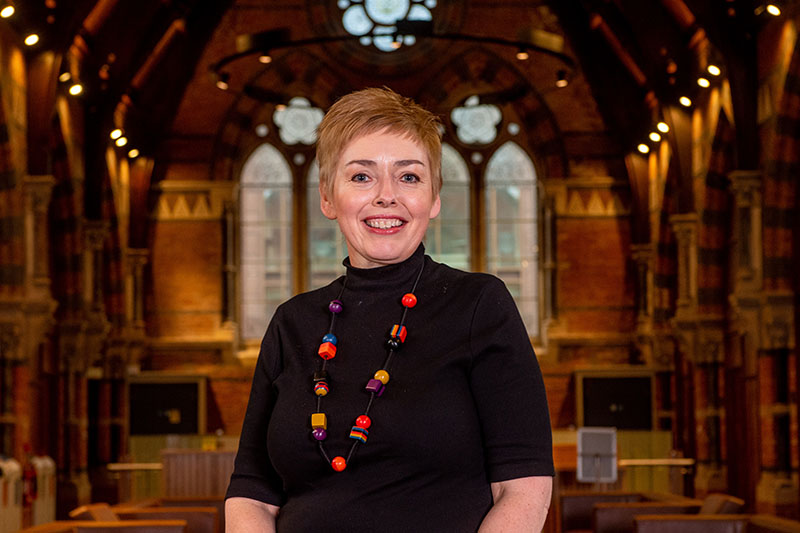 "Given the global market place that we now operate in, we need to train you not just as a subject specialists but as people who are highly skilled...I think one of the key unique selling points of the postgraduate experience at Queen's- is that we have that whole person approach to the PhD experience, it's research excellence on the one hand and then preparing you for whatever market you end up going in to as you look for jobs."
Professor Margaret Topping
"I think that Queen's is really special in that it has so many amazing professors who study such a wide variety of subject areas - the people here at Queen's are the best resource you can have"..
Morgan Mattingly, PhD in Education