Explore our stunning campus
At Queen's you'll have access to facilities that bring your course to life. We've invested over £700 million to keep our constantly evolving campus future ready.
From the state of the art McClay Library, to the cutting edge Computer Science Building, and purpose built School of Law, including a Moot Court Room, we've transformed our historic campus into an innovative learning environment.
Explore Virtual Tour
Take a tour of our campus
Accommodation
Guaranteed accommodation to first year students. Tour state-of-the art rooms in the city centre virtually, check out accommodation options in more detail and get excited about where you want to live.
All our accommodation is just 15 minutes walk from campus, either located in the city centre or in our dedicated student village.
View rooms and prices
Belfast: A Student City
A vibrant and friendly capital city, that's safe, affordable and easy to get around.
Known as the "Queen's Quarter", the area surrounding our campus is the most vibrant district of Belfast. Here, you'll find everything from museums and art galleries to world cuisine, as well as your classes of course, all within easy walking distance.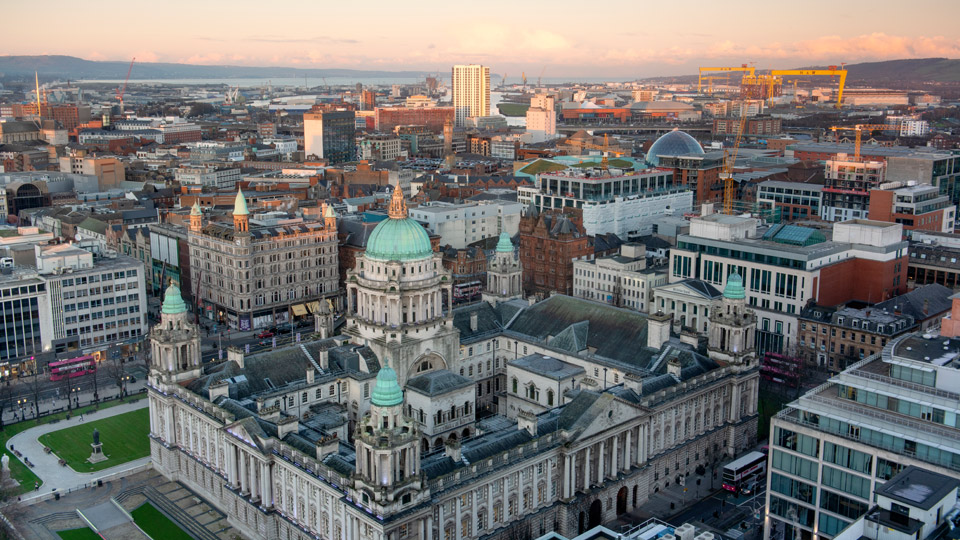 How expensive is it and how do I get there?
Northern Ireland has the lowest cost of student living in the UK, so you'll pay less for rent, travel and going out.
Guide to city life