Patient safety champion is honoured at Queen's University
A leading figure in patient care and safety for the World Health Organisation (WHO), Margaret Murphy, will today receive an honorary degree from Queen's University Belfast.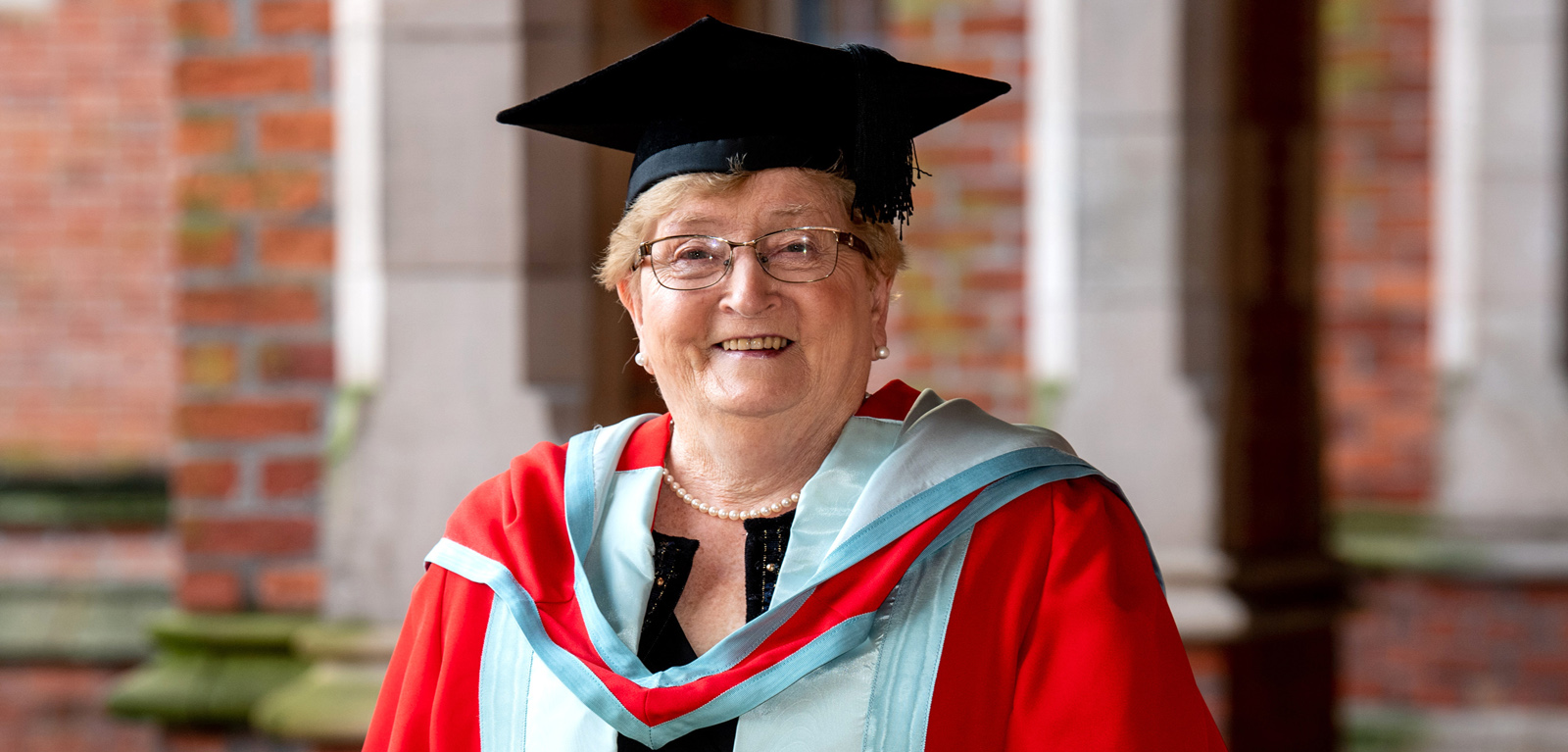 Mrs Murphy is the External Lead Advisor for the Patients for Patient Safety Programme which she was invited to join after her son Kevin died in hospital in 1999 through a combination of mis-diagnosis, missed opportunities and inappropriate care. In 2005, she became one of the first WHO patient advocates. There are now 500 such champions worldwide.
She is a peerless and powerful advocate who inspires audiences wherever she goes, including staff and students at Queen's University.
Mrs Murphy said: "I am delighted and truly honoured to receive this recognition today. I have worked with Queen's University on a regular basis for the last ten years engaging with first year medical students and young doctors starting their careers and I admire the University's commitment to training and research in healthcare.
"I look forward to my future relationship with Queen's to continue highlighting the importance of patient engagement and the need for healthcare reform in Northern Ireland."
Mrs Murphy has also been an active member of a number of Patient Safety and Quality Assurance Committees in the Republic of Ireland.
She has been a member of an advisory group on the subject of patient empowerment and been an active contributor to the Global Health Policy Summit in Doha in both 2013 and 2015.
Mrs Murphy has also been a lay member of the Irish Medical Council.