Queen's University honours China's top professor Zhang Guangjun
A leading academic in China and President of one of the country's top universities, Southeast University in Nanjing, Professor Zhang Guangjun will today receive an honorary degree from Queen's University Belfast.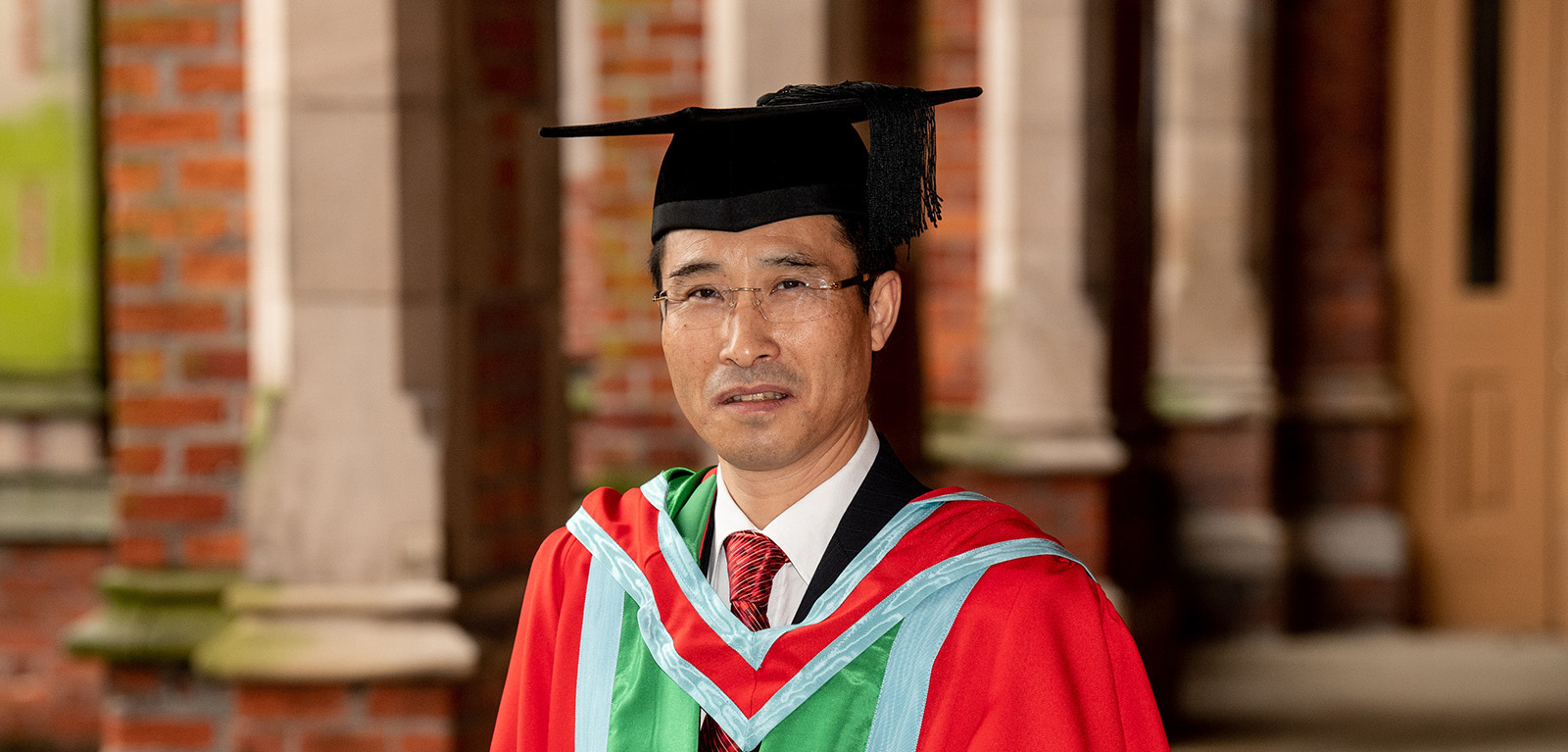 Professor Zhang is Chairman of Chinese Society for Optical Engineering and has been long engaged in teaching and research in the area of dynamic vision measurement. He is a five-time winner of the national science and technology awards, making great impact on the innovation and progress of science and technology in China. In 2013, he became a member of the Chinese Academy of Engineering.
Professor Zhang said: "I am honoured to receive this recognition from Queen's University Belfast, an internationally famous institution. Southeast University has worked closely with Queen's University through the UK-China University Consortium on Engineering Education and Research, and I look forward to collaborating further with this partnership."
Professor Zhang Guangjun is awarded a Queen's University Belfast Degree of DSc for distinction in science.