Queen's University and Students' Union announce plans for world class Student Centre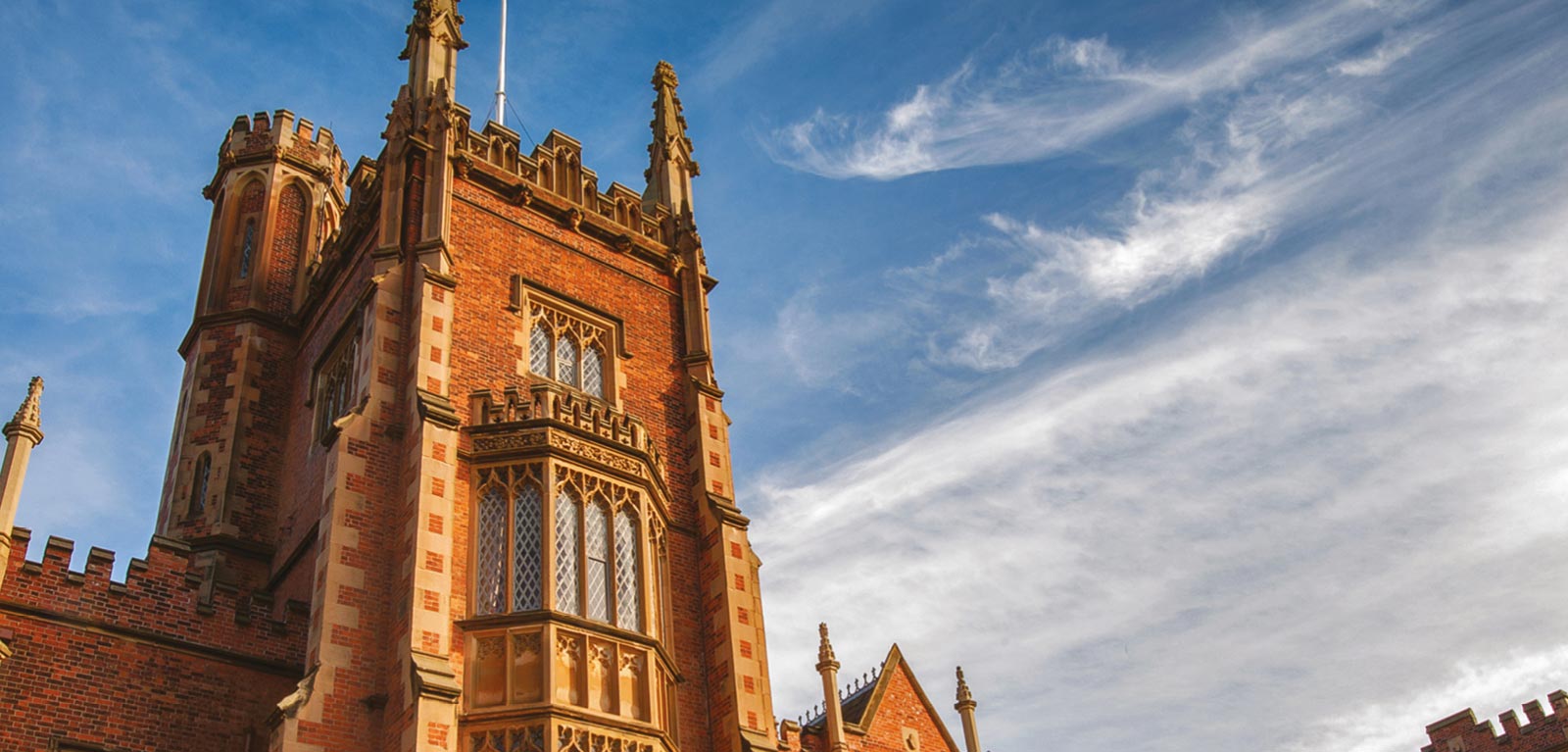 Queen's University Belfast and the Students' Union have announced plans for a world class Student Centre, including a new Students' Union facility, that will significantly enhance the student experience and help support the growth of the knowledge economy in Northern Ireland.
The investment, on the site of the current Students' Union building, is part of the University's strategic priority to create world class facilities for students. In recent years, this has included the development of the McClay Library, the Graduate School, the Law School building, a new Computer Science Building and ongoing work on a new School of Biological Sciences and two student accommodation blocks in Belfast City Centre.
The project, which underlines the University's commitment to student support and development, is due to commence in 2019 and open in September 2021. The new Centre will consolidate all student services under one roof, alongside a vibrant new Students' Union facility, and will create a 'heartbeat' for life on campus. It will support enhanced student wellbeing, learning, development, entrepreneurship and employment opportunities, as well as being a social hub for the University campus.
The Acting President and Vice-Chancellor, Professor James McElnay, said: "Our vision is that this project will bring the University and the community it serves closer together in line with our Social Charter. The new Student Centre underlines the University's commitment to further invest in our students to enhance their experience and create world class facilities. In Northern Ireland our people are our greatest resource and this project underlines the commitment of Queen's to invest in our future leaders and to strengthen the region's developing knowledge-based economy in line with the Programme for Government aspirations.
"The new Student Centre will also make a significant contribution to Belfast's ongoing local development plan in line with the Belfast Agenda. We will continue to work with our students to develop the new centre and enhance the Queen's experience for all our students and staff."
Queen's Students' Union President, Stephen McCrystall, said: "The Students' Union are delighted to take forward this project in partnership with the University and Students' Union Council which represents an opportunity to provide an unrivalled student experience. The current Students' Union building is 50 years old and was designed for a student population of 5,000, and although it has served us well for many years, it is now ill-equipped to address the needs of today's 24,000 students or the future student body.
"As a Students' Union, we pride ourselves on providing the strongest possible student experience, and a new facility will support further student development through enhanced representation, advice, volunteering, entrepreneurship, and clubs and societies opportunities.
"As we move forward, the student voice will be at the centre of this project. We look forward to consulting with our members in creating a new, accessible and vibrant Students' Union facility which will be a legacy for future students at Queen's."