Queen's to Collaborate with Cirdan Imaging on £2m R&D Project
The Northern Ireland Molecular Pathology Laboratory (NIMPL) at Queen's will collaborate with Lisburn-based Cirdan Imaging on a major multi-million pound R&D project for the precision medicine market.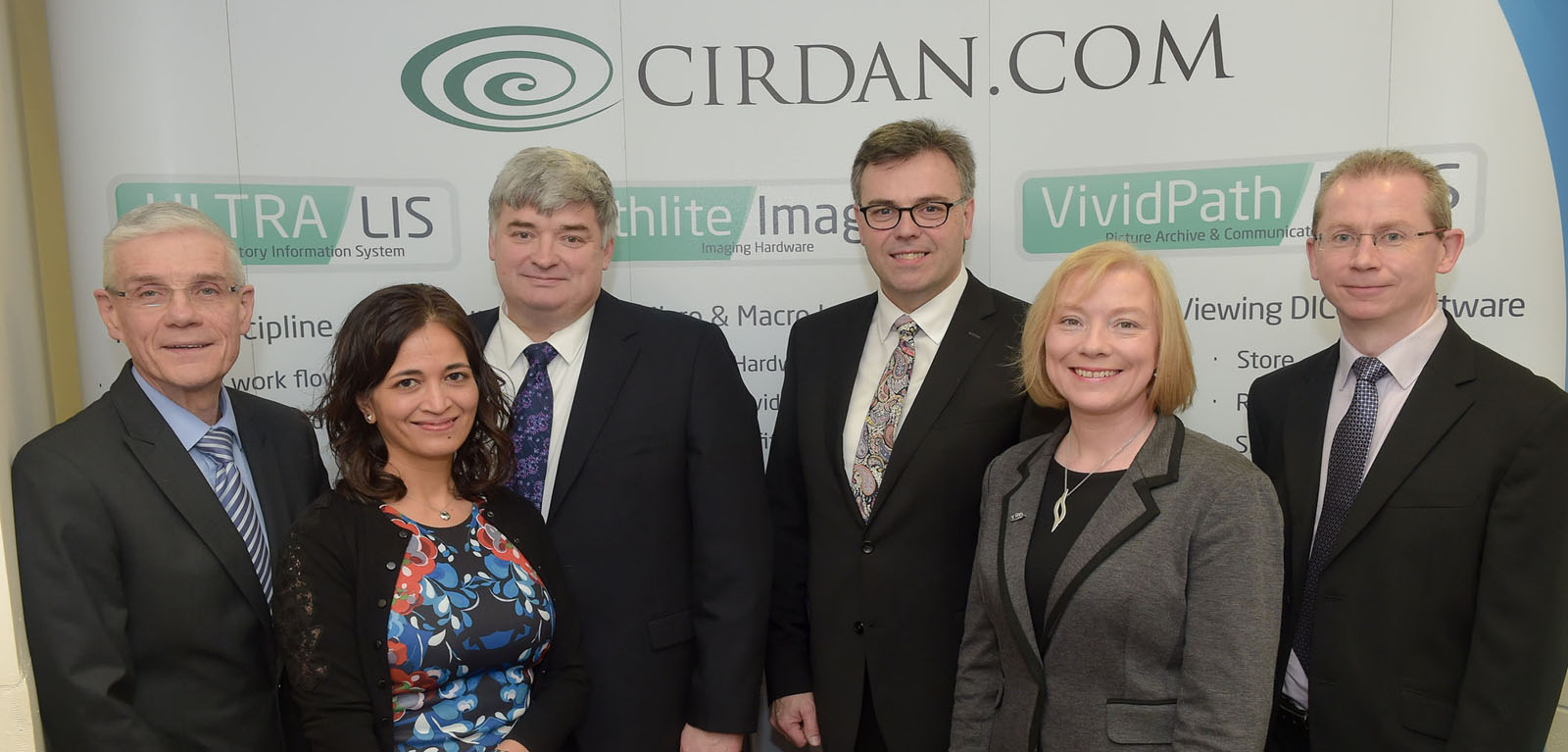 Cirdan Imaging, a medical imaging company specialising in developing medical devices and software used in surgery and cancer diagnosis, has been offered £1.4m from Invest NI to support the creation of 46 new jobs over the next four years to help deliver the R&D project.
Professor Manuel Salto-Tellez and Professor David Gonzalez de Castro, from the Centre for Cancer Research and Cell Biology at Queen's, will lead the collaboration with Cirdan Imaging.
Professor Salto-Tellez, said: "We are delighted to be working in collaboration with Cirdan Imaging on this significant precision medicine R&D project. Healthcare providers will have the relevant equipment to create a personalized treatment plan for patients, resulting in an overall better healthcare system in the future."
Professor Gonzalez de Castro, added: "The current pace of innovation in precision medicine as a result of novel biological and clinical studies demands an urgent development on integrated workflows and healthcare laboratory solutions. This collaborative project is a significant step forward in the commitment to deliver those solutions."
Invest NI CEO, Alastair Hamilton, said: "Studies show a solid link between investment in R&D, profitability and growth. This R&D project will enable Cirdan to develop new precision medicine product solutions to meet the future need of both existing and new customers."
Hugh Cormican, CEO of Cirdan Imaging, said: "Hospital laboratories are undergoing a major transformation as they adopt the new workflows and instrumentation required for the emerging precision medicine model of HealthCare. Working with Queen's, we intend to be at the forefront of this change, supporting laboratories globally to meet this demand."