The Higginson Leadership Award was founded by a gift in 1954 from Wing-Commander John S Higginson, MA, CBE, OBE, who lived at Ballyward Lodge near Castlewellan in Co Down. Wing-Commander Higginson was an RAF veteran of the Second World War, whose post-war activities became increasingly philanthropic in nature, focusing in particular on improving services and facilities for the youth of Northern Ireland. Wing-Commander Higginson died in November 2000, but the award has been re-launched by his nephew and heir Andrew Higginson OBE, who has assumed the role of Trustee. Andrew Higginson is a former Director of Higginson Associates Ltd, London-based Consultants in Conflict Resolution, Disaster Relief and Humanitarian Assistance, and Risk Management.
The Higginson Leadership Award Panel is:
Andrew Higginson - Chair
Eileen Murphy - Chair of the Scholarships and Awards Group and Senior Lecturer, School of Natural and Built Environment
Karl Oakes - Development Manager, Queen's Sport
Marisa Getgood - Secretary to the Scholarship and Awards Group and Quality Assurance Administrator, Academic Affairs
The purpose of the award is to encourage a sense of social responsibility and inspirational leadership among students of the University, and to support enterprising activities or ventures outside the student's degree studies, which will demonstrate initiative and the ability to inspire or act as a role model for others.
Applicants must be enrolled Queen's students at the time of application.
One award will be made up to the value of £1,500. In the event that further funding is required for your overall project, information can be provided by Academic Affairs (aascholarships@qub.ac.uk), to put the applicant other funding opportunities across the University.
The winner of the award will also qualify for Degree Plus through Route A provided all conditions of the award have been met, before the Degree Plus deadline in the year which they are due to graduate. This will be verified by the Award Panel.
Previous winners
Get inspiration for your project
Students who have received the Higginson Leadership Award in recent years have led teams on projects to build resource centres and help impoverished communities in Romania, Kenya, Bolivia, Thailand, Uganda, Mostar and Zambia in many interesting and beneficial ways, including providing free eyetests and donated glasses to people who would not otherwise be able to afford or to access proper eye care.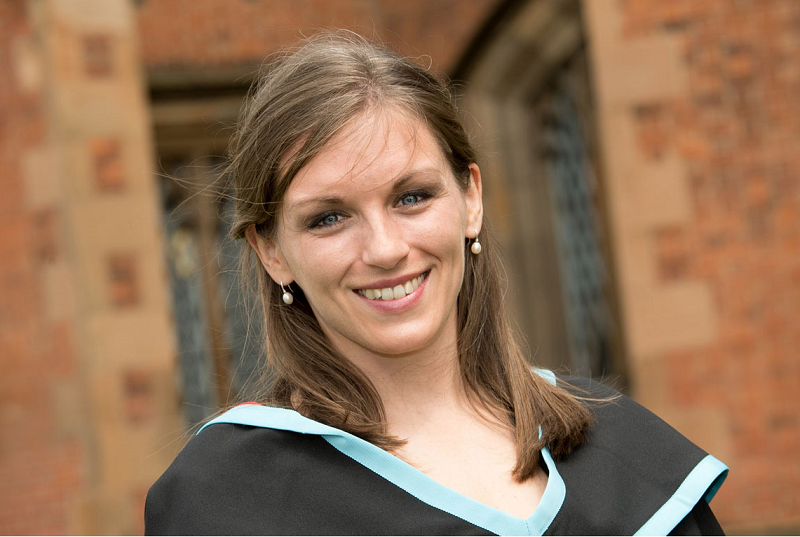 2017 Higginson Leadership Award
Recipient: Hannah Anderson Knight
As the Ambassador for the Higginson Leadership Award for 2018, Hannah is available to be contacted by potential applicants, through Academic Affairs (aascholarships@qub.ac.uk), to explain how she developed her application and implemented her project. Read her story below:
Now a qualified doctor, Hannah spent four weeks travelling to rural communities in Zambia, in June 2017 as part of the Cradle Zambia project. The main objective of the trip was to deliver and disseminate a simple life-saving device, called the CRADLE Vital Sign Alert (VSA), to rural hospitals and clinics across Zambia. This device detects signs of maternal complications in pregnancy, such as pre-eclampsia and sepsis. Early identification and treatment of these conditions can significantly reduce the risk of maternal mortality.
The CRADLE research team, which Hannah has been involved with for a number of years, had already established relationships with tertiary hospitals in Zambia during trials of the device, however, the devices had largely been distributed to urban populations. Hannah, displaying excellent leadership skills and social responsibility, identified that it would also be beneficial to distribute the devices to rural populations where early detection is even more critical and frequently not available.
"I am grateful to Queens University Belfast for making the Higginson Leadership Award available, for without it this project would surely not have been possible."
Hannah Anderson-Knight, 2017 Higginson Leadership Award Recipient
Hannah successfully led this project from conception through to completion, with the support of the CRADLE research team and Higginson Leadership Award. This project has left a definitive lasting legacy in Zambia and Hannah is now working on the development of a stand-alone training package for the device, which draws on her in-country experience.