Students
Environmental Leadership Programme
Students have a key role to play in helping Queen's University reduce their environmental impact. By joining the Environmental Leadership Programme, Queen's students can gain practical experience in environmental management and improve their employability prospects, all whilst playing a key role in helping the University achieve its low carbon vision.
Apply Now
The Environmental Leadership Programme provides a structured environment where students can learn and develop new skills through a Degree Plus scheme and also contribute to achieving the University's low carbon vision.
Through the programme students will learn and develop employability skills. This includes developing their knowledge and understanding of environmental issues, working within a team, and oral and written communication skills. Students will also develop their project management skills, as they create and develop a project of their own. They will be required to attend a number of workshops, one of which will develop auditing skills through training in environmental auditing. Auditing ability is a highly transferrable skill and plays a key role in many organisations. They will also help 'Green at Queen's' run a number of campaigns including Recycle Week, Green Week and many other projects. This will enable the development of event marketing skills, including the use of various promotional strategies.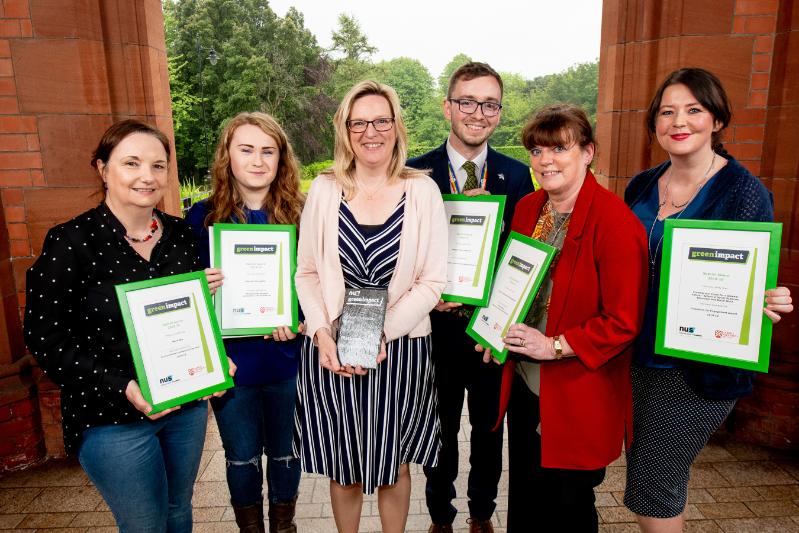 Staff and Students
Queen's Sustainability Award
The new engagement programme, Queen's Sustainability Award, aims to bring staff and students together to enact more strategic, deeper change at the departmental level, embedding good environmental practices across their activities.
Queen's Sustainability Award
Queen's University has been delivering the Green Impact programme as one mechanism to engage and encourage positive environmental behaviours here at Queen's and embed good environmental practices.
With more demand than ever from students to lead their institutions towards a sustainable future, and a huge number of engaged staff wanting to do more at a strategic level, has resulted in us moving away from Green Impact and launching our own programme.
Queen's Sustainability Award will enable Schools and Directorates to develop a bespoke environmental action plan and address on a more strategic level the areas in which they can have greatest impact.
To register your interest in the programme email carbonmanagement@qub.ac.uk.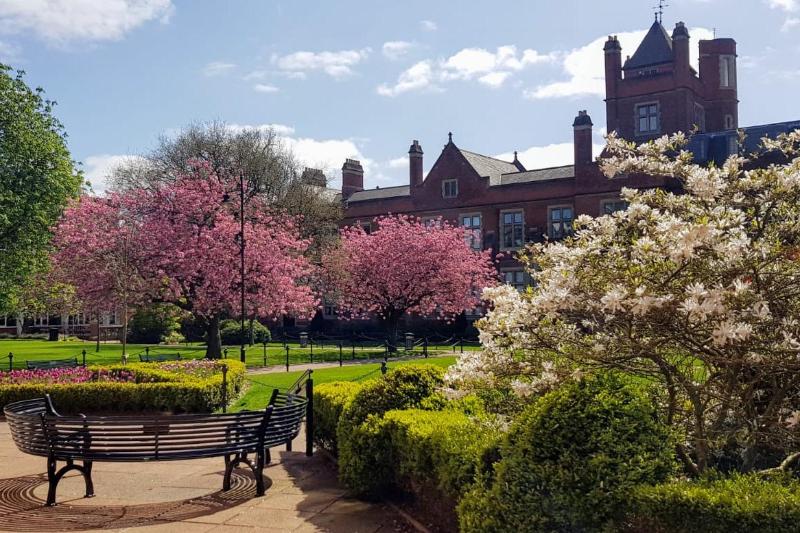 Staff
Queen's Sustainability Champions
Sustainability champions form a University-wide network of individuals who are leading positive change for sustainability in their own areas and in a range of ways. They support the work of the Environmental Sustainability Team by initiating activity in their own areas that makes a real difference on a local level.
Queen's Green Teams
Sustainability Champions
If you have an idea that might help to support sustainability in your area then becoming a sustainability champion might be a good way to help you put it into practice. If you are interested in meeting and learning from how others across the University are creating positive change in their own context, this network could offer a great way to keep in touch with others.
Take Action
If your department is starting their sustainability journey check out our top tips below on what you can do to green your space!
Improve Biodiversity

Take part in the RSPB Birdwatch. If you would like a bird box near your office window contact the Environmental Team.
Consider growing your own fruit and vegetables – this can range from planting your own vegetable patch, to growing tomatoes or chillies at your desk.
Invest in an air purifying plant and green your office!

Conserve Water

Departments will encourage staff to report any dripping taps to Estates via Planon.
Staff/students have been informed about where free drinking water is available.
Support, and promote, NI Water Campaigns which take place throughout the year - 'Water Saving Week', '3 Ps' and 'Join the Refillution'.

Queen's Campaigns

Promote the 'Big Christmas Switch Off' campaign – there is £250 up for grabs which you can spend on an event for your department.
Bring your Green Idea to life with the Queen's Green Fund! With £20,000 available to assist with a range of staff and student led projects, what's your green idea?
We want you and your Green Team to attend one of our Green Week events. Or get creative, and think of an event you could host during Green Week!
Take part in the Big Autumn and Spring Clean Up.