NEWS AND UPDATES FROM GREEN AT QUEEN'S
Take part in the RSPB Big Garden Birdwatch
It is time to start getting ready for the annual RSPB 2021 Big Garden Birdwatch! This year, the initiative takes place between 29 - 31 January.
By taking part in the Big Garden Birdwatch, you will help RSPB monitor trends, allowing identification of environmental issues and enabling conservationists to implement solutions.
To find out more about the Big Garden Birdwatch, or to register, click here.
---
Environmental Engagement Index for Northern Ireland
Department of Agriculture, Environment and Rural Affairs has launched the new Environmental Engagement Index (EEI) for Northern Ireland with the help of Dr Karen Kerr from School of Social Sciences, Education and Social Work, AFBI and Keep Northern Ireland Beautiful.
The Index is made up of a series of simple questions which measures your connection to nature. It also provides you with the opportunity to let local organisations know what is most important to you about where you live, and what should change to make it better.
To take the survey please click
here
.
---
Belfast: Net Zero Emissions City
The Renewed Ambition host a series of events which aim at exploring the wider economic and investment opportunities for Belfast.
There next talk will focus on Belfast's sustainability ambitions and how we will drive a green recovery across the wider city region.
'Belfast: Net Zero Emissions City' will take place on 26 January, 9am. Speakers will include Alice Charles, Grainia Long, Dr Iain Percy OBE, Nick Robins and Russell Smyth (World Economic Forum, Belfast City Council, Artemis Technologies, Grantham Research Institute, London School of Economics and KPMG).
To register please click here.
---
Think Green for your New Year Resolutions
It is not too late to make 2021 resolutions that benefit both your wellbeing and our planet. Here are five ideas on how to green 2021!
Ditch Single-Use Plastic. Say no to disposable water bottles, coffee cups, bags and cutlery. Simple as that.
Get behind not-so-fast-fashion. Did you know the global fashion industry emits almost as much carbon as the entire European continent? Resist those January sales, don't buy what you don't need and invest in clothes that will last longer.
Balance your diet with plant-based foods. Start small to make it easy and fun – try meat-free Mondays, or Veganuary, and slowly increase the number of plant-based items in your diet.
Travel green. Break the driving-everywhere habit and find healthy and fun alternative ways to travel – train, bus, bike, walk. You'll be improving your own health, and the health of everyone around you as well as the health of our planet.
---
Planning the Post-Pandemic City Online Lecture Series
QUB School of Planning have created a lecture series exploring how we can re-imagine cities to be more inclusive, green and liveable.
The following lectures are taking place during February:
'How Estonia is using digital solutions in urban planning during the pandemic and beyond with Anett Numa (e-Estonia)', 3 February, 3pm.
The High Cost of Free Parking with Prof. Donald Shoup (UCLA), 10 February, 5pm.
For further information, including how to register, please click here.
---
Have you got a green idea for a virtual event?
We want to hear from you if you have a green idea for a virtual workshop, initiative or competition which you would like QUB to organise.
This can included inviting an expert in to provide top tips on how to plan, and grow, your own vegetables via a virtual workshop. Or it can include a Documentary Q&A session…
Email us your ideas at carbonmanagement@qub.ac.uk.
---
NI Science Festival
The annual NI Science Festival is returning with a range of brilliant event from 15 - 28 February 2021.
For more information on the events please click here.
---
---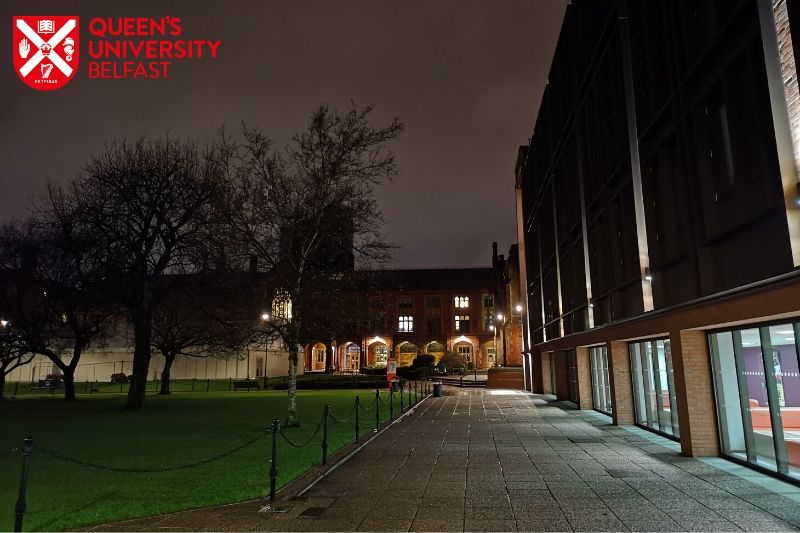 Teams Sustainability Champion Network
To keep up to date on all things Green at Queen's make sure you join the Teams Sustainability Champion Network.
This network provides you with the opportunity to chat with fellow green minded people, ask questions, discover what resources and events are taking place, and finally, read the latest Green at Queen's E-Zine!
---
Queen's Green Award - Register your Interest!
Queen's new environmental pilot scheme registration is now open.
The new programme, Queen's Sustainability Award, will help Schools and Directorates create a bespoke long-term action plan focusing on the greatest opportunities for environmental improvement within their area. For more information on the new programme please click here.
To register your interest in the Green at Queen's Programme please email carbonmanagement@qub.ac.uk.
---