Queen's University is committed to providing students with the opportunity to have a positive impact within the campus and surrounding community, allowing them to develop a range of project management skills whilst helping the University achieve its low carbon vision.
The Environmental Team are currently supporting a range of student-led projects through the Green Fund and the Student Environmental Leadership Programme.
If you have a Green idea you would like to implement, please get in touch with the Environmental Team by emailing carbonmanagement@qub.ac.uk.
Examples of some of our student-led projects can be viewed below.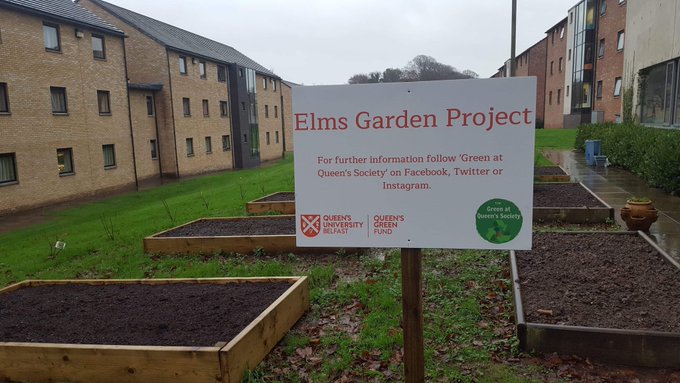 Elms Accommodation Allotment
The Green at Queen's Society received £1500 to establish a community garden at Elms Village.
The aim of the Elms Garden Project was to promote the importance of green spaces around the university, increase biodiversity, and support mental wellbeing and mindfulness by providing an area for relaxation. The project has proven to be a resounding success. The society currently has seven beds planted with a range of plants and vegetables, including potatoes, onions, and daffodils. With the help of the Conservation Volunteers the society has also created an apple orchard on site. Future plans include implementing composting and a polytunnel.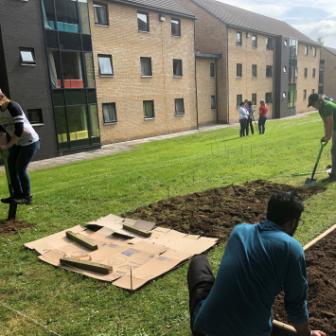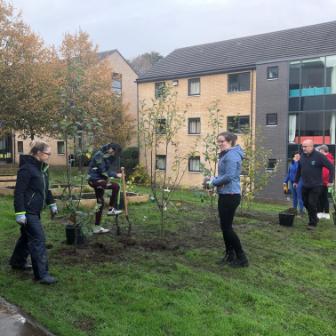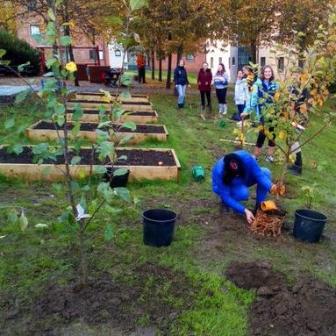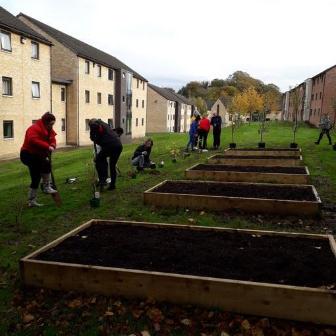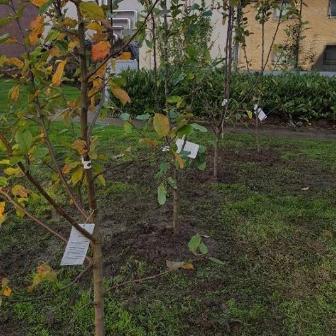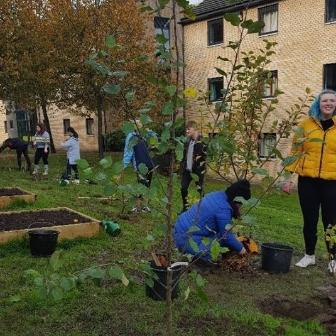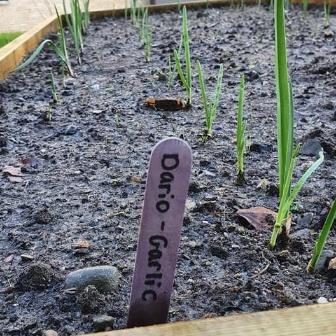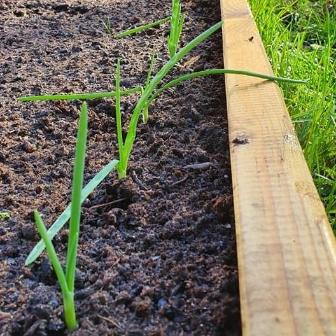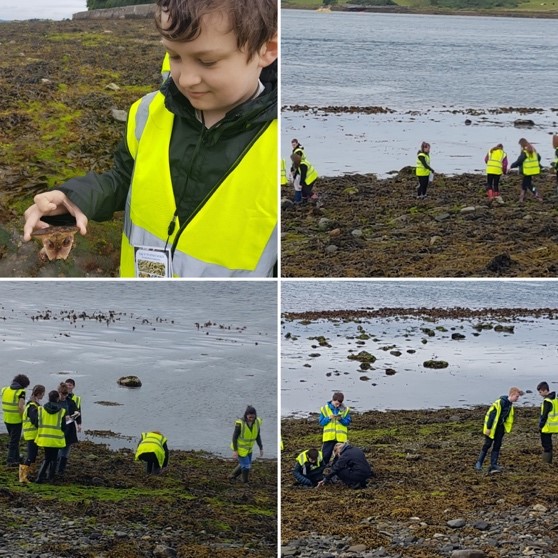 Marine Explorers Outreach Programme
Monica, a PhD student in the School of Biology, received £500 to support the Portaferry Lab Marine Explorers Outreach Programme.
The programme aims to build on Northern Ireland's marine and maritime heritage by increasing awareness of the value, opportunities and social benefits of our ocean wealth and identity.
During 2018 and 2019 the programme helped 64 high school students get enthusiastic about marine biology and make valuable connections with professors and researchers at Queen's Marine laboratory. The students have had the opportunity to apply new knowledge and techniques during hands-on marine biology environmental service projects. These projects are designed to be exciting and educational while providing a positive contribution to data collection for different organisations. The volunteers themselves have been furthering their own skills and some of them have become volunteers at the marine lab, boosting their CVs for the future.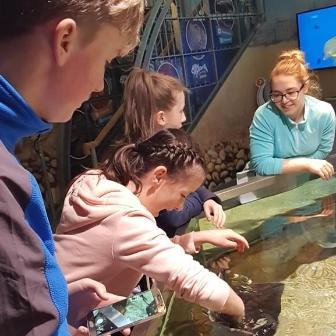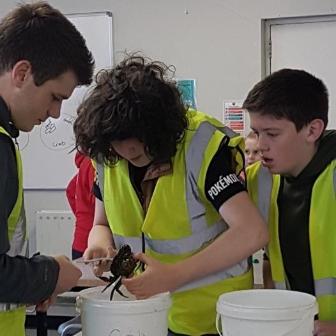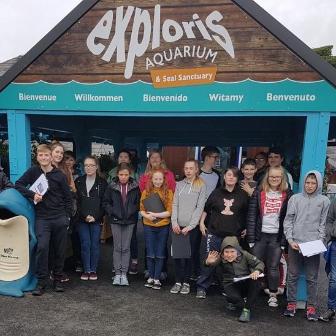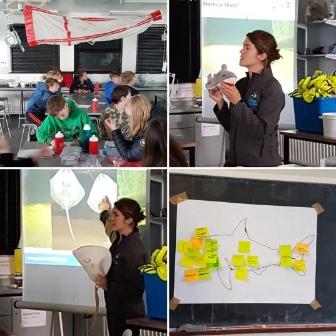 Providing Plastic Free Sanitary Products for QUB
Tara, from the School of Archaeology, came across a figure last year which shocked her: one conventional menstrual pad contains the equivalent of four carrier bags worth of plastic.
She decided to do something about this and applied to the Green Fund, where she received £1500 to implement her Plastic Free Sanitary Products for QUB project. This allowed her to purchase 100% biodegradable, vegan and cruelty-free sanitary products from TOTM. Tara has since provided free sanitary towels in several locations across Queen's, including the Graduate School and McClay Library.
This project has prevented plastics entering our environment and tackled period poverty within Queen's University Belfast.
Some of our ongoing student-led initiatives also include:
'Green at Queen's' Student Society Environmental Awareness Campaign | Elms Accommodation Allotment: Polytunnel
Student Biodiversity Audit of QUB | SOBS Climate Change Awareness Initiative | Student-led Plastic Workshop
Sustainable Pop Up Shop | Sustainable Fashion Workshop | Cycling Proficiency and Road Safety Training
If you have a Green idea you would like to implement, please get in touch with the Environmental Team by emailing carbonmanagement@qub.ac.uk.