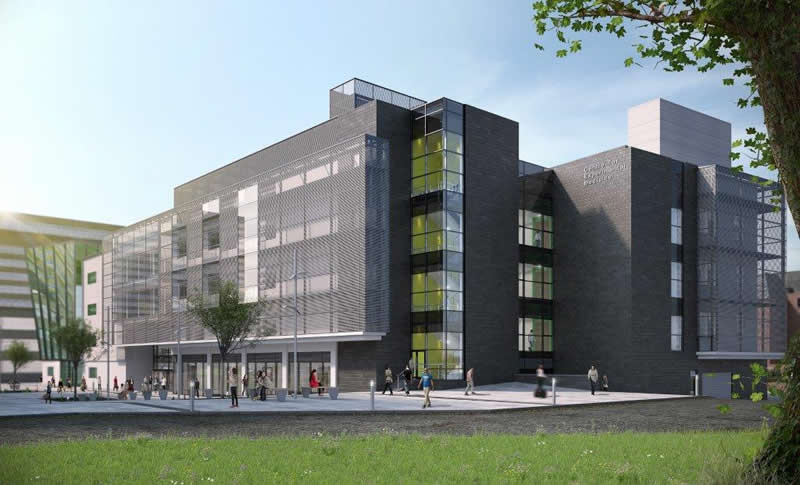 Health Sciences Campus
Updated 24/05/2019.
Major Projects
Please see attached drawings:
BELFAST HEALTH AND SOCIAL CARE TRUST WORKS
Mental Health Project, Jubilee Road, Belfast City Hospital site (Completing May 2019).
Possible Impact: Limited construction works to complete the site boundary landscaping will continue to the end of May 2019.
PHARMACY REFURBISHMENT PHASE 3
Possible Impact: The attached drawing shows the location of the compound which will affect parking and access routes.
Construction work on the first floor of the Pharmacy Building.
Possible Impact: Noise transferring during the installation of new services and the construction of new walls.
DUNLUCE HEALTH CENTRE REFURBISHMENT
Minor refurbishment works (Completing August 2019).
Possible Impact: Limited construction work on the Dunluce Health Centre second and third floors. A secure skip for building debris will be located in the MBC car park adjacent to the Health Centre emergency exit.
CCRCB GENOMICS LAB
Basement (Room 0B 006) - internal refurbishment to provide new lab. Works are planned for completion by the end of August 2019.
Possible Impact: Contractors compound will be located in the car park to the rear of CCRCB. Car parking reduced by five spaces. Low level noise generated by the works. Pedestrian routes will be unaffected.